The Flash: Grant Gustin on COVID Costing Screen Time with [SPOILER]
With the long-running Arrowverse series nearing its end, The Flash star Grant Gustin shared how COVID cost him on-screen time with [SPOILER].
---
With the seventh episode of The CW's Grant Gustin, Candice Patton & Panabaker-starring The Flash seeing the return of Nicole Maines's Nia Nal/Dreamer, viewers' radars are on overdrive when it comes to who else is set to appear (and the easter eggs being dropped) before the long-running Arrowverse series ends its final run. Unfortunately, one one-screen reunion that fans were hoping for ended up not happening – and as Gustin explained to TVLine during an upcoming extended interview, we have COVID to blame for it. It was last month when it was officially confirmed (though set images on social media had already spoiled his return) that Teddy Sears had returned as Hunter Zolomon/Zoom. Unfortunately, Gustin's near-perfect record for avoiding getting COVID came to an end near the end of production – just when the two were meant to film together.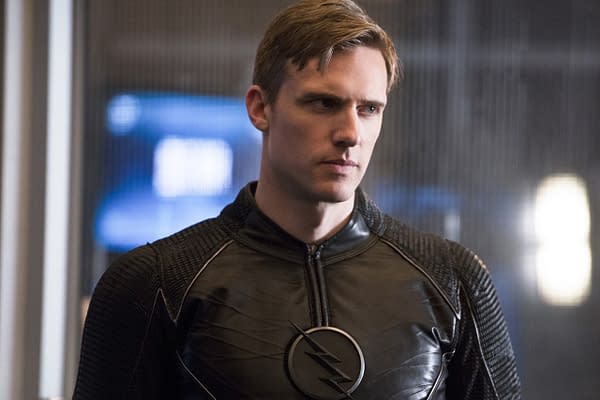 "Teddy is one of my favorite people, and his work [in one of the final episodes], I didn't get to be a part of. Though I was originally supposed to," Gustin shared. "I dodged COVID for three years and got it six days before we were supposed to wrap [the final season]" – meaning that the team had to "readjust story and readjust production." The end result? No Sears/Gustin scenes. "There was one scene we were supposed to be in together, where I won't say specifically who, but I was playing a different character in a scene with Teddy playing Zoom. And that was one of the casualties of production changing." As for the scene itself? It's still in play – just tweaked a bit. "They didn't double me," Gustin explained, adding that "they ended up having to 'conceptually' change it up a bit."
The Flash S09E07, S09E08 & S09E09 Previews
The Flash Season 9 Episode 7 "Wildest Dreams": ONLY IN OUR DREAMS – NICOLE MAINES GUEST STARS – Iris (Candice Patton) is visited by Nia Nal (guest star Nicole Maines), as she needs Iris' help. When Iris and Nia fall into a fever dream and explore different possibilities for their lives, Barry (Grant Gustin), Chester (Brandon McKnight), Allegra (Kayla Compton), and Cecile (Danielle Nicolet) desperately try to help them. Meanwhile, Mark (Jon Cor) entertains Khione (Danielle Panabaker), but they have different ideas of what is fun, leaving Khione to feel that Mark is trying to make her something she is not. Jesse Warn directed the episode written by Kristen Kim & Jeff Hersh Carson.
Nicole Maines on Nia Nal/Dreamer Return in S09E07 "Wildest Dreams"
Courtesy of an interview with IGN in support of her DC Comics graphic novel (with artist Rye Hickman) Bad Dream: A Dreamer Story, Maines shared why she keeps returning to the role and what impact Nia will have on the final season of the long-running Arrowverse series:
Maines on Why She Likes to Keep "Dream-ing": "This is the thing: I will always say yes to Dreamer. Sometimes that results in me having way too much work to do, working on the graphic novel and 'Lazarus Planet' and filming 'The Flash' all at the same time while doing 'Yellowjackets.' I had a moment where I was like, 'Why do I think I feel like I'm dying? Oh, maybe because you need to stop saying yes so much,' but I can't. I can't stop saying yes to Dreamer because I'm so excited about her, and I'm so excited to see her appearing in all the places that she's been appearing. DC's willingness to rally behind this character and to push her forward has been really rewarding and makes me really, really happy because, I mean, I'm this character's biggest fan, and I want to see her everywhere."
Viewers Can Expect More Nia, Less Dreamer in "Wildest Dreams": "When she's coming back, she's coming back as Nia, less Dreamer. It's not crime fighting. It's not, 'Let's go out in the super suits and let's kick some butt.' This is Iris and Dreamer trapped in a vision, trying to put the pieces together, and racing against the clock. The focus on Iris and Nia's friendship was really great because I love Candice so much, and so her and I getting to run around together in the dream realm was a blast. Getting to lean into the comedy where we could and lean into the terror where we could was really fun."
The Flash Season 9 Episode 8 "Partners in Time": STUCK IN THE PAST, RACING TO THE FUTURE – A seemingly simple mold inspection at S.T.A.R. Labs leads to unexpected time anomalies. Barry (Grant Gustin) and Iris (Candice Patton) try to make sense of the confusion – and figure out how to get back to their reality. Chester (Brandon McKnight) admits a secret to Allegra (Kayla Compton), which makes things awkward between the two, and Allegra relies on Cecile (Danielle Nicolet) to act as a buffer. Meanwhile, Khione (Danielle Panabaker) meets with an old friend of Team Flash. The episode was written by Sarah Tarkoff & Joshua V. Gilbert and directed by Ed Fraiman.
The Flash Season 9 Episode 9 "It's My Party and I'll Die If I Want To": (Directed by Danielle Panabaker and written by Sam Chalsen & Emily Palizzi)
After defeating the Reverse Flash once and for all, the 13-episode Season 9 picks up one week later following their epic battle, and Barry Allen (Grant Gustin) and Iris West-Allen (Candice Patton) are reconnecting and growing closer than ever before. But when a deadly group of Rogues descends on Central City led by a powerful new threat, The Flash and his team – Caitlin Snow (Panabaker), Meta-Empath Cecile Horton (Danielle Nicolet), the light-powered meta Allegra Garcia (Kayla Compton), brilliant tech-nerd Chester P. Runk (Brandon McKnight), and reformed cryogenics thief Mark Blaine (Jon Cor) – must once again defy impossible odds to save the day. But as The Rogues are defeated, a deadly new adversary rises to challenge Barry Allen's heroic legacy. And in their greatest battle yet, Barry & Team Flash will be pushed to their limits to save Central City one last time.
Joining the cast for the show's final run are Javicia Leslie (Ryan Wilder/Batwoman), Nicole Maines (Nia Nal/Dreamer), Keiynan Lonsdale (Wally West/Kid Flash), David Ramsey (John Diggle/Spartan), Sendhil Ramamurthy (Ramsey Rosso/Bloodwork), Stephen Amell (Oliver Queen/Green Arrow), Rick Cosnett (CCPD Det. Eddie Thawne), Matt Letscher (Eobard Thawne(s)/Reverse-Flash), Jessica Parker Kennedy (Nora West-Allen/XS), John Wesley Shipp (Jay Garrick/The Flash), and Teddy Sears (Hunter Zolomon/Zoom).
---
---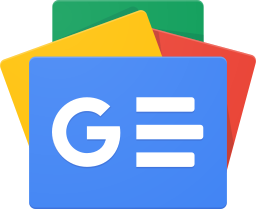 Stay up-to-date and support the site by following Bleeding Cool on Google News today!