"The Good Place" Season 4: Shawn & The Bad Place Council Begin Their Selections [PREVIEW]
That's right, humans, demons, Janets, and other residents of the afterlife! NBC's The Good Place has graced us with a teaser that gives us a look into the baddest of bad places – The Bad Place.
Oh – I should probably warn you that there are major spoilers ahead – but you probably knew that. If we were really in The Bad Place, I'd just tell you that Vader is Luke's father right here and now – or that Snape kills Dumbledore. Oh… maybe we are in The Bad Place.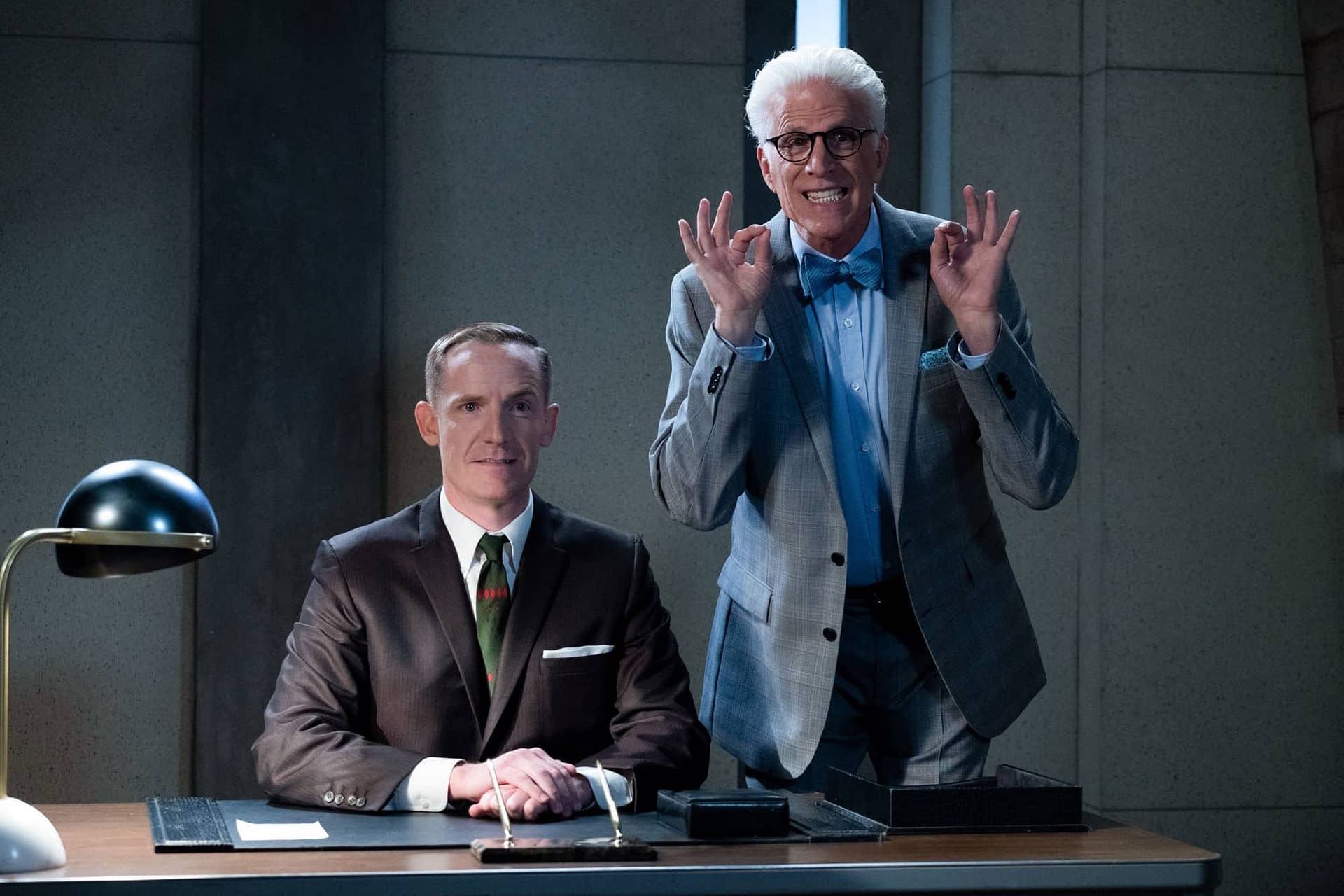 In this clip released today, we get to be privy to Shawn (Marc Evan Jackson) and his council of demons starting the selection process for the experiment to determine if humans can actually change and become better people or not. If the humans and Michael (Ted Danson) win, The Good Place is back to accepting humans and the points system gets a major overhaul – but if the bad place wins? Torture for all!
Now where'd we put that brand that burns a mark like Mike Tyson's face tattoo?
What's even more interesting is that at the end of the clip, we learn that there's more to come – and it's happening Friday!
No, sadly they didn't bump up the season premiere, however Friday does mark the release of some new content! On the NBC app, all six webisodes showing the selection process for the four new test humans will be released, for immediate consumption.
Excited? Of course – me too! I still can't wait for the final season, but at least there's something to tide us over – right? Speaking of… while the full season doesn't premiere until September 26, viewers are getting an hour-long special next Thursday, September 19 – including clips, interviews, and behind-the-scenes footage of the final season.
So make sure to keep up with us at Bleeding Cool for all of your The Good Place, The Bad Place, and all other "place" coverage!