'The Handmaid's Tale' S3 Trailer is Downright HOPEFUL
If there is one word we've never used to describe Hulu's The Handmaid's Tale, it's "hopeful". But, the new trailer for season 3 has changed that- as things look downright POSITIVE in comparison for our main characters.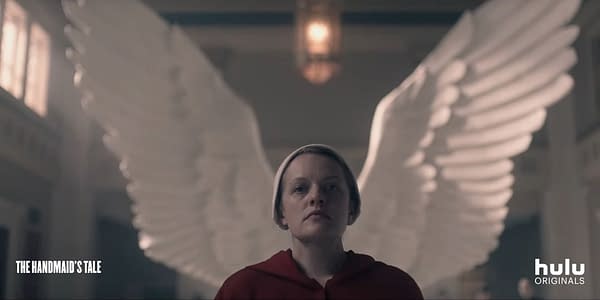 These beautiful shots of multi-award winning actress Elizabeth Moss framed by angelic wings in her habit and cloak are everything; her strength and resilience ongoing this season, apparently.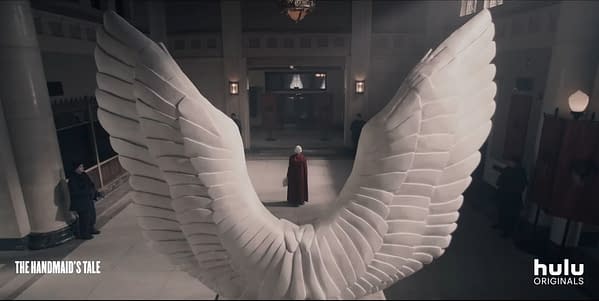 As you can see in this trailer, things have certainly changed from the last time we were in Gilliad, and new allies are everywhere.
Perhaps you'll recall that Hulu's choice to release season 3 so late in the year actually puts the series out of consideration for the 2019 Emmys (which have a June 1st cutoff date). Theoretically of course, the voting body could always include it for the following round.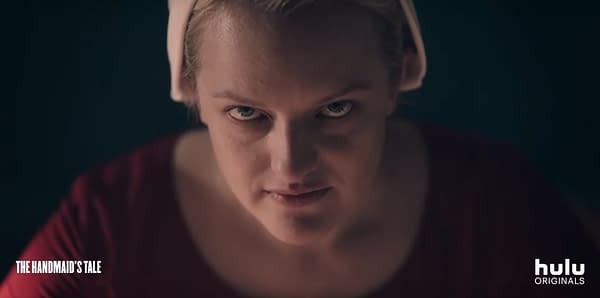 The Handmaid's Tale stars Elisabeth Moss, Joseph Fiennes, Yvonne Strahovski, Alexis Bledel, Ann Dowd and Samira Wiley, with Bradley Whitford returning, and Christopher Meloni joining for season 3.
Seasons 1 and 2 are currently available for streaming on Hulu, and season 3 will premiere on June 5th 2019.