The Last of Us Spinoffs Could Help Expand Tommy, Yara & Lev Stories
How HBO's The Last of Us creators Craig Mazin and Neil Druckmann could expand the franchise with spinoffs focusing on Tommy and Yara & Lev.
---
Since we're near the halfway point in the first season of the HBO series The Last of Us, creators Craig Mazin and Neil Druckmann have done a splendid job adapting the source material from the Naughty Dog PlayStation games to the small screen. There's so much world-building to go, and here are some of my ideas on how it can expand into films as I'm sure HBO wouldn't mind expanding the IP like they have George R. R. Martin's Game of Thrones franchise and how AMC has expanded Robert Kirkman's The Walking Dead.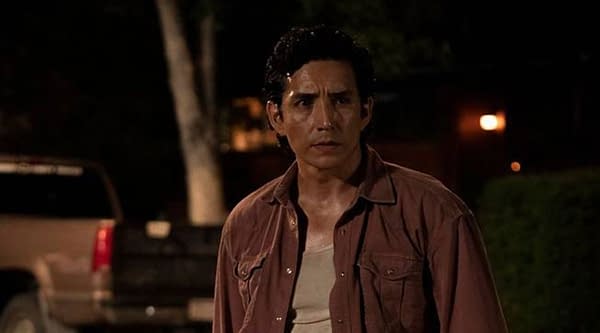 The Last of Us: Expanding Gabriel Luna's Tommy
When we meet Tommy (Gabriel Luna) in the original 2013 game and HBO series, he's close with Joel (Pedro Pascal) and Sarah (Nico Parker). As humanity collapses in wake of the Cordyceps apocalypse, the trio tries to outrun the outbreak in vain as Joel loses Sarah in the process when a soldier's bullet grazes him but mortally wounds her. Years later, Joel works odd jobs within a quarantine zone (QZ) and is somewhat estranged from his brother, who wanted to start his life with Maria.
If the HBO series aligns with the game, Joel will reunite with Tommy and Maria in Jackson, Wyoming, where they live in an enclosed community at a self-sustainable hydroelectric dam. It's there where Tommy refers Joel and Ellie to a Firefly enclave at the University of Eastern Colorado. The film could pick up the events following Joel losing Sarah and Tommy finding himself as Joel described to Ellie in previous episodes in his "joiner" life.
I can see Mazin and Druckmann expanding Tommy's life in the military during Operation Desert Storm, trying to reacclimate himself to civilian life, and how he's settled into helping to run the Jackson facility while staving off other warring factions and the infected. Sure, Tommy's story can probably be told within an episode and still might be since we know nothing of the series's second half of season one, but a film would flex Mazin and Druckmann's capable storytelling muscles, providing another outlet for nuance with its various characters.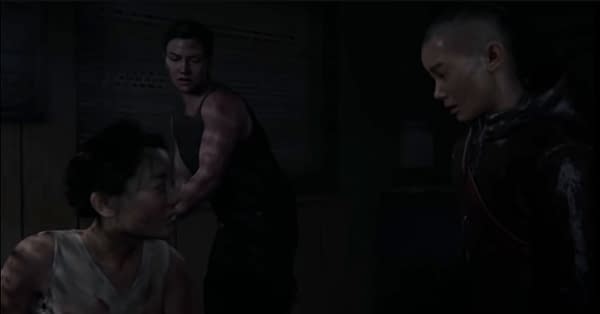 Seraphites: Yara and Lev
There's a lot we don't know about The Last of Us Part II characters Yara and Lev, voiced by Victoria Grace and Ian Alexander in the 2020 PlayStation sequel. They're introduced in Abby's (Laura Bailey) story and become her traveling companions in the game. Abby, a member of the Washington Liberation Front, is the secondary protagonist as players shift from her to Ellie (Ashley Johnson), who's the primary focus during gameplay.
A film centering on the two Asian characters represents provides a dramatic shift in narratives on how others dealt with the apocalypse outside of the main leads. It would also provide an origin story of how faith evolved in that universe as the two start to question their beliefs, eventually leading them to Abby. I can see Grace and Alexander reprising their live-action counterparts for this opportunity. Again, while this is hypothetical and can technically be handled in season two or three of the HBO series, it could be its own enclosed story also within a film.