'The Magicians' Stella Maeve to Marry 'Deadly Class' Assassin
Actors from two of my favorite shows of this past year are going to tie the knot soon, according to their social media pages. Stella Maeve, who plays Julia on The Magicians, is now engaged to Deadly Class actor Benjamin Wadsworth for about three weeks now.
Most reactions on social media were pretty positive, but some people seemed a little alarmed by the age difference between the two actors. Stella Maeve is 29, and Benjamin Wadsworth is 19. Their ten-year age difference drew some concern from fans, which Wadsworth addressed on Instagram:
"Yeah but my dog, you don't know me. You don't know my relationship. I'm living a great life. Now I get to live it forever with my beautiful fiancé."
Wadsworth spoke to Page Six about meeting Maeve at San Diego Comic Con in 2018:
"I was waiting to go on to do the ['Deadly Class'] panel and my manager was talking to her and said, 'Ben, come over here and meet Stella' and then it was up from there. She kept making eye contact with me too so I decided to go over and talk."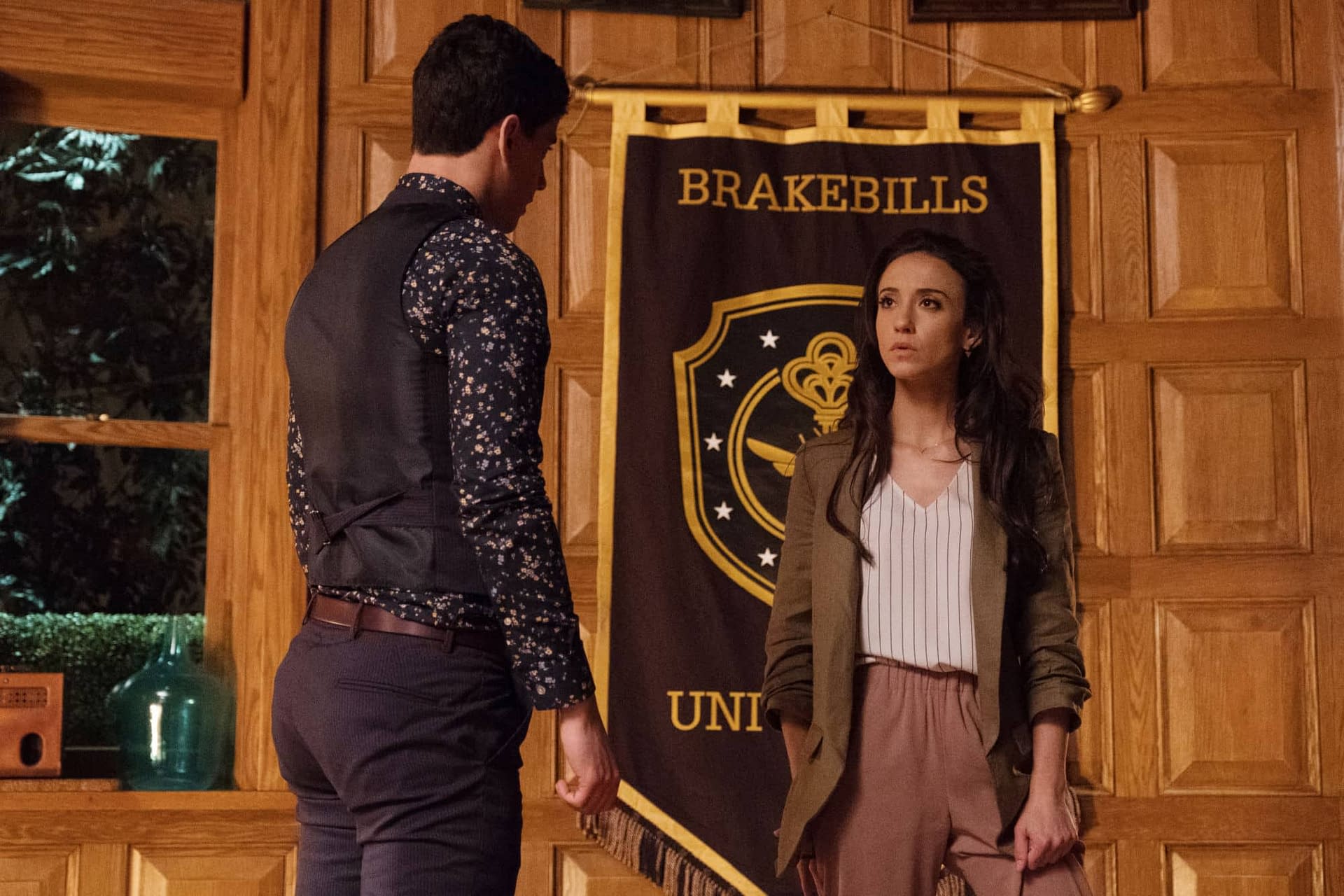 The two actors have been pretty affectionate with each other on social media, with Wadsworth often proclaiming his love for Stella Maeve during at random times of the day.
Both actors appear on shows on the SYFY network, with Stella Maeve appearing as Julia, a powerful magic user on The Magicians. The show just finished its fifth season, and has already been renewed for a sixth, which should air in 2020.
Wadsworth is one of the leads on Deadly Class, a SYFY network show about teen-aged assassins set in San Francisco during the late 1980's. Wadsworth plays Marcus Lopez Arguello, a street kid who is brought into Kings Dominion- a boarding school that trains assassins.
Deadly Class has already aired one season, with a second season yet to be announced. It seems reasonable enough to me that SYFY should give the young couple an engagement gift, and what better way than by renewing Deadly Class?