"The Masked Singer" Spinoff "The Masked Dancer" Being Developed by FOX, Ellen DeGeneres
FOX isn't wasting any time trying to make headlines at this winter's Television Critics Association press event, and what better way to start then with a dance-themed spinoff of mega-hit The Masked Singer. Fox Alternative Entertainment and Warner Bros. Unscripted & Alternative Television are teaming with talk show host Ellen DeGeneres for The Masked Dancer, based on a popular segment from The Ellen Show.
"This is gonna be just as fun and suspenseful as The Masked Singer, but with a lot more Krumping. And I cannot wait."

– Ellen DeGeneres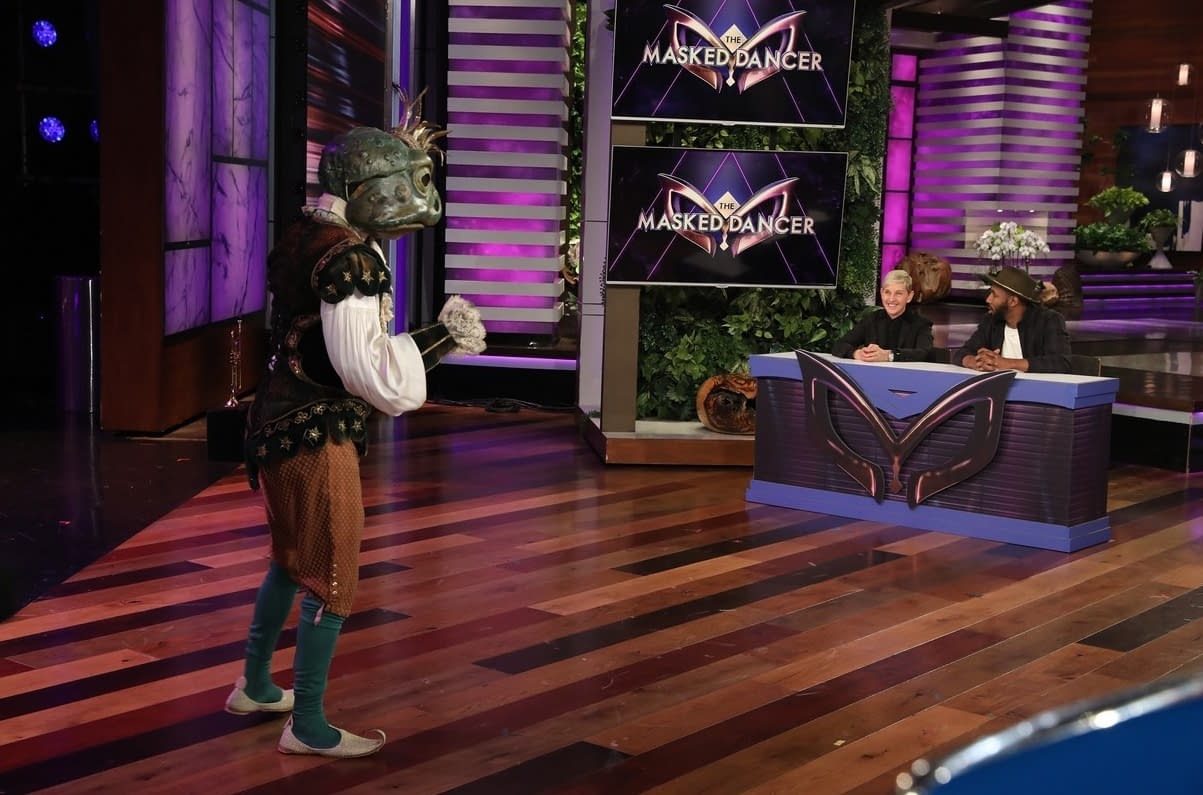 During the talk show segment, DeGeneres and her DJ-professional dancer Twitch would host a range of celebrities – from Howie Mandel and Sean Hayes to Derek Hough and Colton Underwood… even The Masked Singer judge Ken Jeong. Similar to The Masked Singer, celebrity contestants perform "unique" dances while having their identities covered head-to-toe – leaving DeGeneres, Twitch, and the audience to guess.
"We're still blown away by The Masked Singer's massive impact on pop culture, but when Ellen debuted her own inventive segment, The Masked Dancer, on her show, we were truly amazed. We are thrilled to partner with Ellen on this new format and take The Masked Singer to a whole new creative level."

– Rob Wade, President, Alternative Entertainment and Specials, Fox Entertainment

Bleeding Cool's resident expert Tiffany Tchobanian has been doing a great job tracking FOX's recent season of The Masked Singer, offering her wisdom when it comes to what to expect (with her thoughts on season finale "Road to the Finals / And The Winner Takes It All and Takes It Off" coming soon). Now she – along with series host Nick Cannon and the "core four" judging panel of Ken Jeong, Jenny McCarthy, Nicole Scherzinger, and Robin Thicke – get to take a break… but not for long.
Because on Super Bowl Sunday (Sunday, February 2nd), the international singing competition series comes roaring back with a third season. As you're about to see in the following preview, they're not wasting any time getting started – take a look at some pretty interesting costumes… and some ten-ton-hint wordplay from none other than "moving man" Cannon.
Legit clues? Twisted mind-eff? Decide for yourselves…
https://youtu.be/_6jcZH6uq1Q