"The Orville" Season 3: More "Trek," Civil War & No Season 4? [5 Bleeding Cool "Hot Takes"- OPINION]
With The Orville being moved to Hulu following two seasons on FOX and series creator/star Seth MacFarlane juggling a number of various projects thta make getting definite return date difficult, there are certain things we are absolutely guaranteeing will happen when season three finally arrive – or you can hold my feet to the fire for being oh so wrong. At least having a long "shore leave" beats the series being parked in dry dock permanently – so with that said, here are five "hot takes" for the return of The Orville:
More "Star Trek" Cameos
It makes sense that the show that was inspired by the franchise and has writers from the shows would have cameos of Trek's past. So far we've seen Star Trek: Voyager's Robert Picardo and Tim Russ, Star Trek: Enterprise's John Billingsley, and Star Trek: The Next Generation's (TNG) Marina Sirtis in guest appearances. We also had actors in Voyager's Robert Duncan McNeill and TNG's Jonathan Frakes direct episodes.
My money is that of all the Star Trek: The Original Series actors we may see on the show, it would be either William Shatner or George Takei. I don't see Nichelle Nichols nor Walter Koenig showing up. It's mainly a toss up to see if anyone from Star Trek: Deep Space Nine will appear.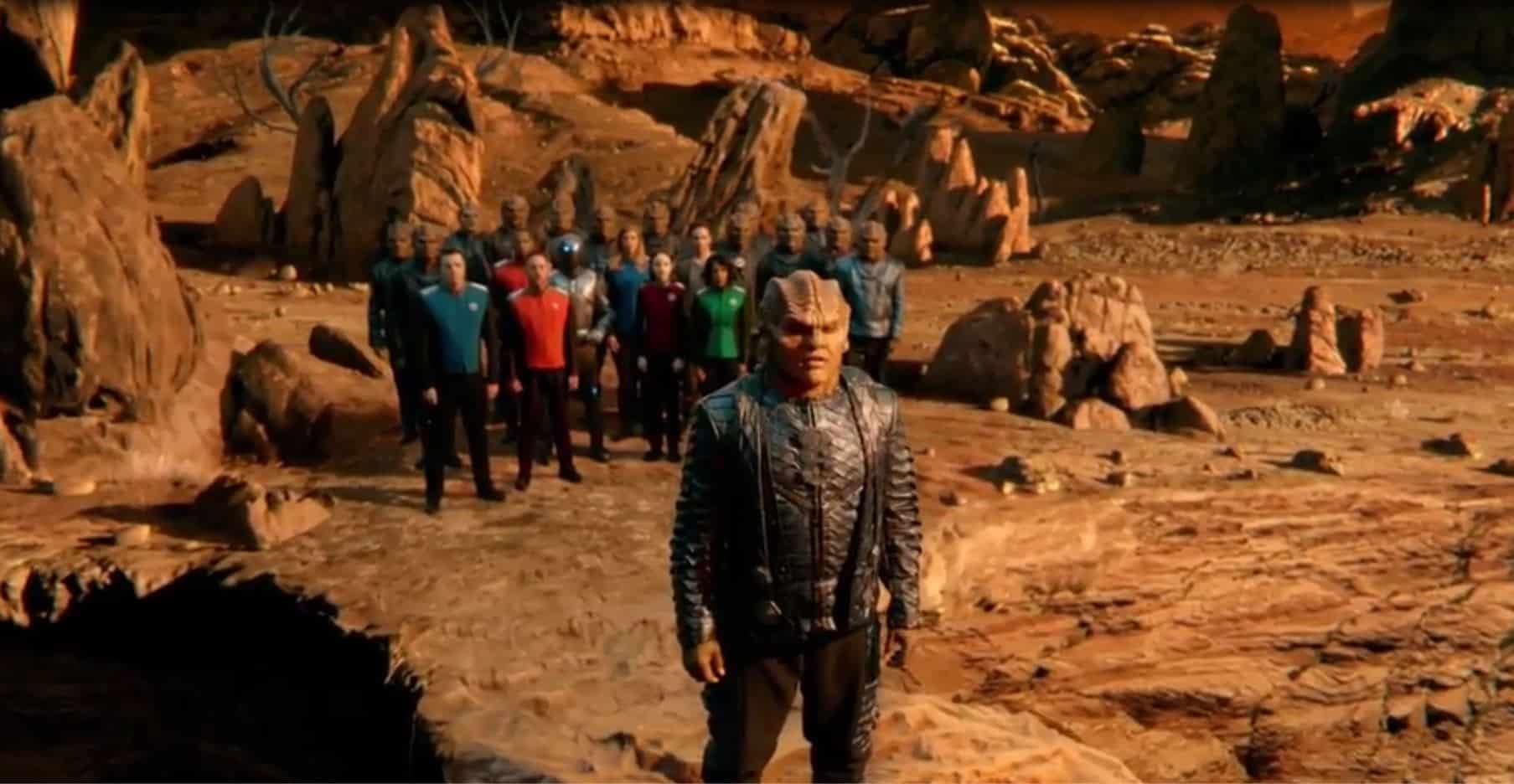 More Internal Strife, Possible Civil War
The way The Orville's second season has been building up, it's only a matter of time before the Moclans may turn their back on the Planetary Union. They'll be opportunistic and possibly forge a secret alliance with the Krill. They won't make their move until something major happens to the Kaylon. There have been too many culture clashes the Orville's been personally involved with. Even Lt. Bortus, a Moclan Union officer has altered his perception of his people's customs. His resolve came to a head near season two's end.
It's also possible that someone influential in the Planetary Union will drive the conspiracy from behind the scenes, someoen who wants to embrace the more militaristic side of the Union, which has been a constant struggle with the Trek universe between the exploration and the military wings.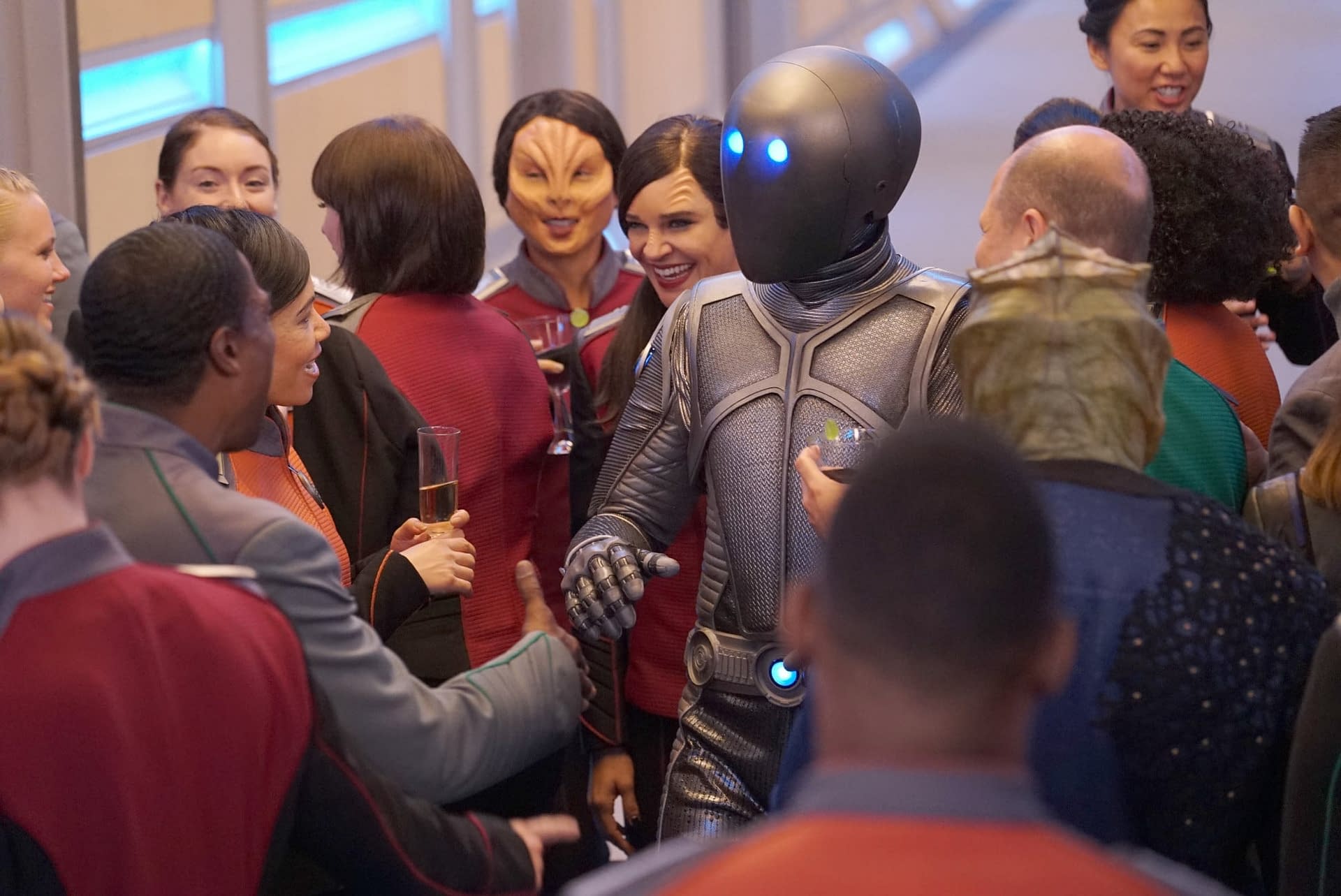 Isaac Will Take Part of a Kaylon Resistance
As horrific a discovery it was for the Orville to find the Kaylons committed mass genocide against biological life forms on their home planet, it won't be surprising if a group splintered off to forge their own identity apart from the Kaylon home world. Isaac won't be alone, but will discover ways to embrace his new-found autonomy by finding others like him, who doesn't share the home world's need for absolution.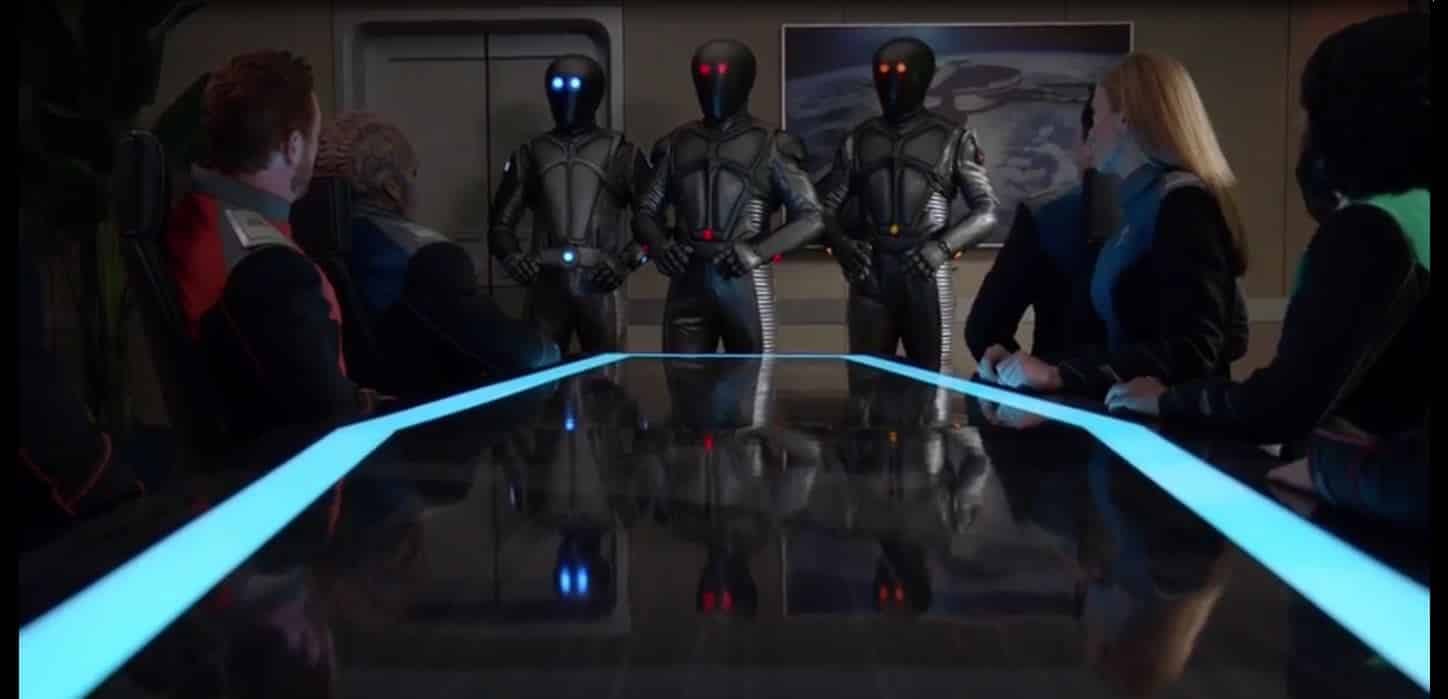 Isaac Will Be Targeted by Other Union Officers
As previously mentioned, there have been those who were able to infiltrate Union ranks and put the institution in jeopardy when Mercer (MacFarlane) fell in love with a Krill operative in disguise as a human. There will be bitterness among those who's lost loved ones in defense of earth during the Kaylon invasion. As in the episode "Blood of Patriots," war wounds run deep and there are those who seek vengeance in the most extreme way.
While people can excuse Lt. Commander Data (Brent Spiner) in being influenced by an external force on TNG, Isaac – on his own volition – betrayed his friends and was in part responsible of hundreds of lives lost despite redeeming himself in the end.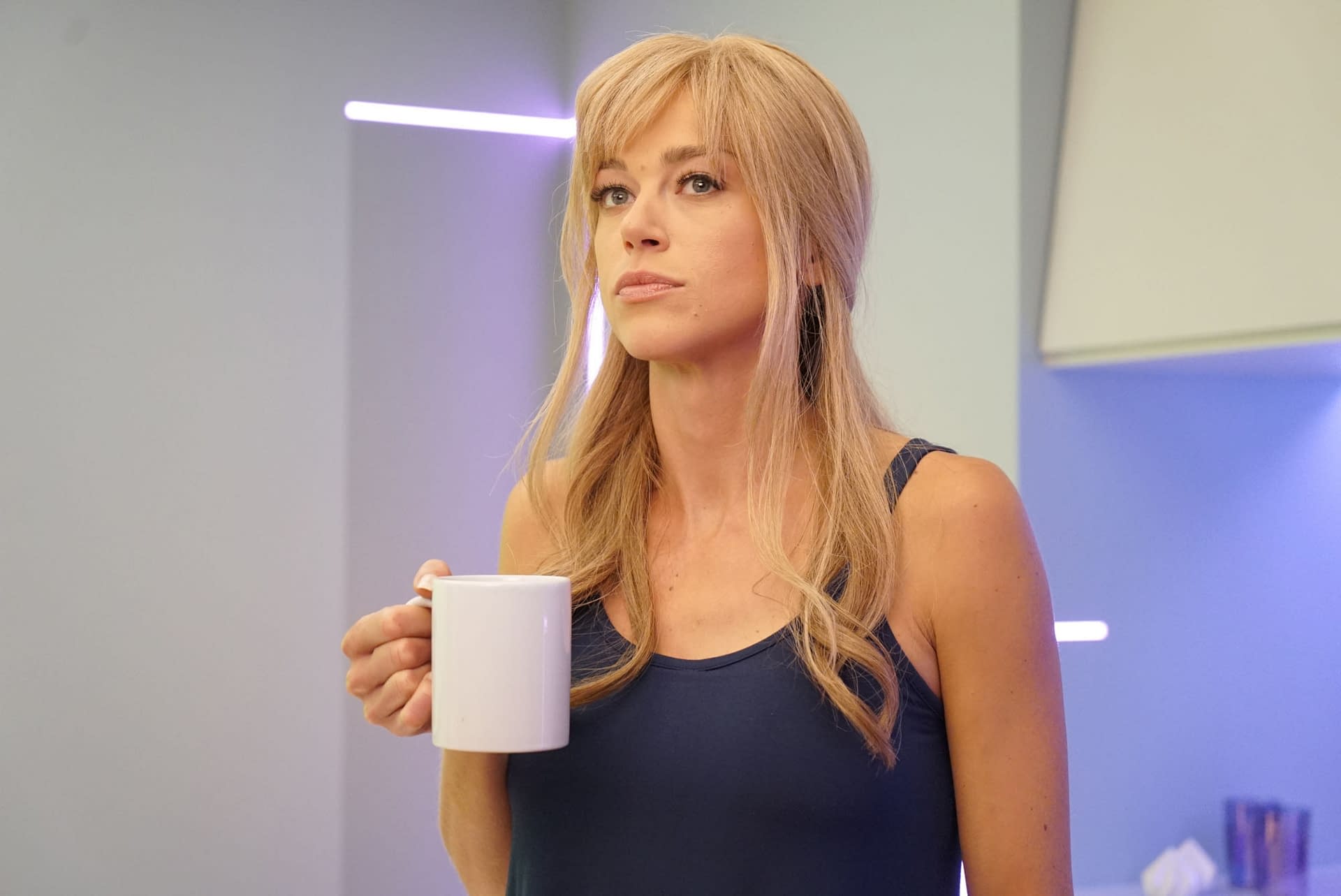 This Won't Be a "Four-Season Mission"
As much as it's great to see The Orville still have a home, the layoff between seasons and cost may not justify its continued presence. If FOX lost faith in the show's sustainability, I'm skeptical if Hulu will make as much effort as well. The average science fiction show runs about three seasons. On a higher-end show or lower-tier network (like The CW), you may see 5-7 seasons.
A top five show on FOX in season one, season two tells a different story. The Sunday premiere on December 30th garnered 5.6 million viewers – but as it resumed its Thursday slot, it hovered around 3 million viewers the remainder of the way. Season one's viewers were 8.6 million while season two's viewers were 5.6 million. The ratings average in the 18-49 demo dipped from 2.0 to 1.5.
Despite the shift to being a more serious show, audiences didn't come back: either they didn't like the changes, the long layoff hurt the show, or both. You can make the case that it can see success on Hulu since Star Trek: Discovery has been the flagship show on CBS All Access and they're making room for two additional series: Star Trek: Picard and Star Trek: Lower Decks.