The Queen's Gambit: Netflix Chess Drama Proves Crowning Achievement
I know, a drama series about a chess genius with substance abuse and parent issues sounds like a hardcore drama type of show that can easily get melodramatic and tedious. However, The Queen's Gambit may be a drama about a chess genius with substance abuse issues, but it's one of the best Netflix limited series out there.
Beth Harmon was orphaned at 9 by her brilliant mathematician mother experiencing a mental break. In the orphanage, she was introduced to chess by the custodian and thus launched her lifelong passion and obsession: the strategy and the structured improvisation of chess. We follow her to the Wheatley's home as she gets adopted and falls deep into the world of competitive chess – and tranquilizers.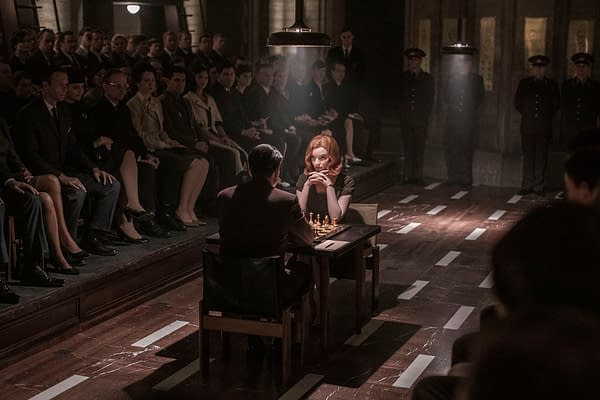 Though the game of chess is one requiring logic, Beth's attitude and methods are more like that of an artist or writer as opposed to the process of a more logic-driven discipline. She constantly fears if her mind isn't cloudy, she won't be able to visualize the board and calculate strategy in her head. It's the same fear with writers and artists who use drugs and alcohol to justify success in their art: if they stop using, the art will suffer and they won't be able to create or get back to that place of inspiration.
We follow Beth through the different stages of her life and milestones in chess from the beginning at age 9 to becoming world champion at 20. Her journey, in film, often called the "hero's journey" is brilliantly written – likely because Walter Tevis, the author of the novel the show is adapted from, created Beth's character and personality from that of real-life chess grandmaster Bobby Fischer, but with less mental health issues to contend with, especially later in life.
She's not written "as a woman", she's written as a person whose mind is mostly absorbed in the game of chess; that doesn't mean she isn't written as a woman though – there's a scene where a young Beth gets her first period after winning a chess match, and it's brilliantly done. It was at this point where I had to look it up because I could have sworn the series was written by a woman. If men can write female characters this well, why on earth are we just now getting this in 2020?
But I digress. The series is a nuanced portrayal of addiction, headstrong female characters, and of course, chess. It's logical and a good story, with much of the drama and tension feeling organic and not manufactured or drawn out. The Queen's Gambit knows exactly where to end and the story they wanted to tell – it's one of the few Netflix limited series that doesn't feel like it suffers from the dreaded "Netflix bloat" where it's just an episode or two longer than it needs to be.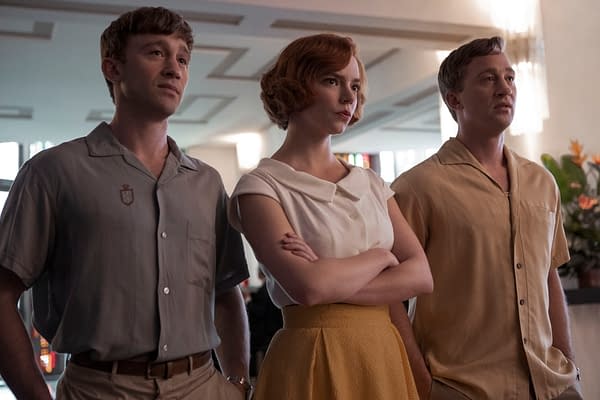 All in all, The Queen's Gambit is absolutely worth the hype of being Netflix's most-streamed original series to date. It's a strong representation of a female protagonist who is allowed to make mistakes and win on her own terms and shows behind the curtain into the vintage world of competitive chess and into the mind of a grandmaster rising through the ranks.