"The Walking Dead" Season 10: Dante Moving from Comics to Screen; Will Be Alexandria-Bound
With the cast and crew of AMC's The Walking Dead already in a deep-dive production-wise on the tenth season, life in the Walking Dead universe has become a lot like the NFL: neither of them have off-seasons anymore. Season 9 said goodbye to Rick Grimes (Andrew Lincoln) and hello to a strong ensemble cast (and a "Big Bad" fronted by the amazing Samantha Morton in an award-earning turn as Whisperers leader Alpha). In doing so, series executive producer and showrunner Angela Kang did the near-impossible: found a way to make the show feel fresh and dangerous again. Meanwhile, spinoff Fear the Walking Dead charged into a fifth season with Austin Amelio's Dwight and a storyline tying directly with the upcoming Rick Grimes film trilogy. There are even reports that the second Walking Dead spinoff series (co-created by TWD CCO Scott M. Gimple and showrunner Matt Negrete) has started casting its leads.
But let's bring it all back to the series that started it all, with Kang revealing to Entertainment Weekly a new character making his debut during the upcoming season – someone comic books fans will recognize… but with a twist: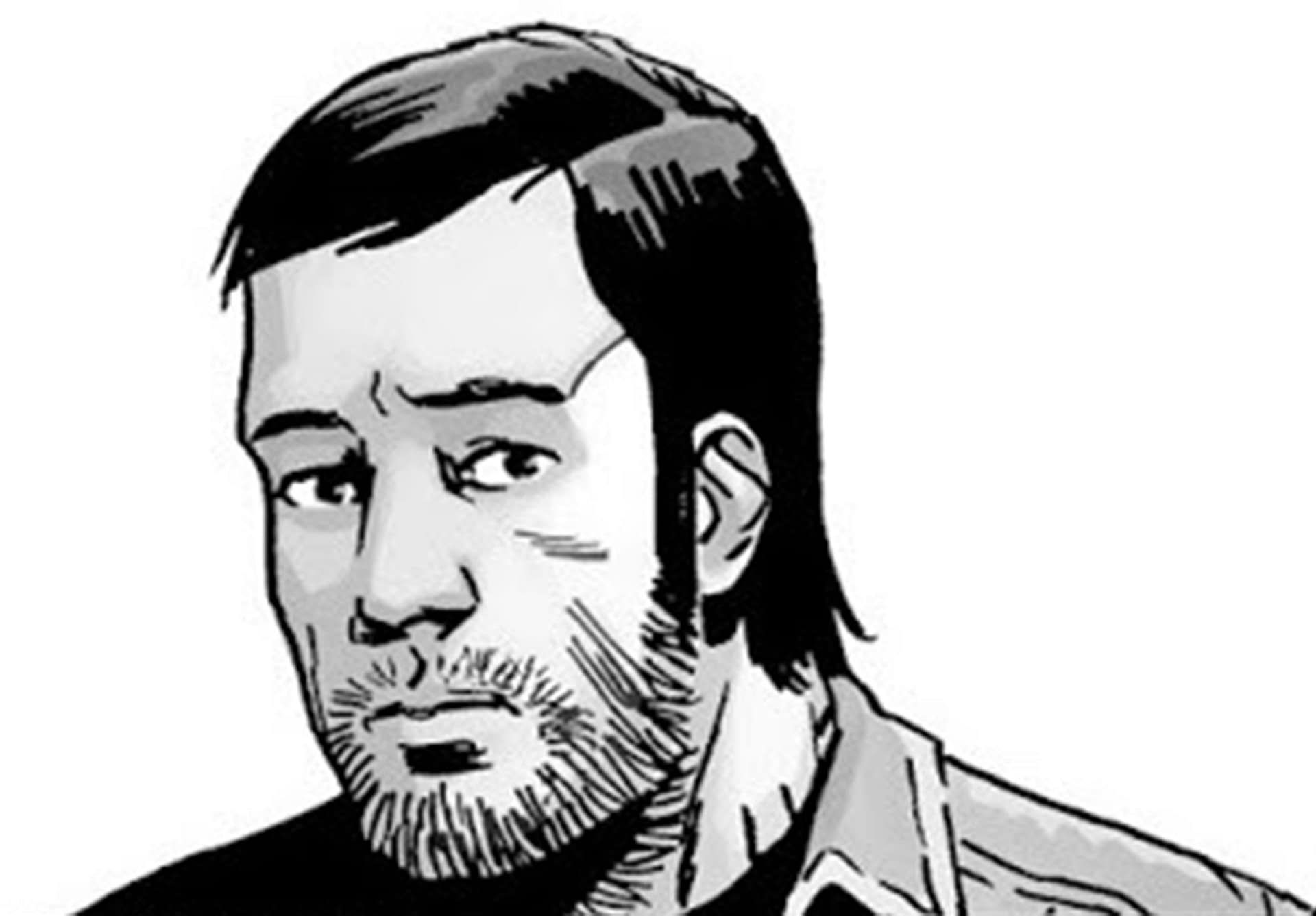 "We'll be meeting the character Dante from the comics. He is this roguish, fast-talking, sometimes charming, sometimes annoying guy who can sometimes put his foot in his mouth, but is an interesting presence in the comics."
Introduced in issue #131 of the Image Comics comic book series, Dante is everything Kang describes: as committed to Hilltop as he was at pursuing Maggie. In the AMC series, though? Some changes…
"He's actually a love interest of Maggie. But in our world, the context is a little different, and he will play an important role in the story in Alexandria. So we're excited about that."
So with Dante joining the ensemble, should fans expect some more comics-to-screen migration? Maybe…
"There will be some other characters we meet down the line, but I don't think I can quite talk about them yet. We'll meet some really cool characters this year."

Expect even more breaking news leading up to and during this year's Comic-Con International (SDCC) "The Walking Dead" as the series returns to Hall H on Friday, July 19, from 1 pm-2 pm. Panelists will include cast members Norman Reedus, Melissa McBride, Danai Gurira, Ryan Hurst, Jeffrey Dean Morgan, Avi Nash, Nadia Hilker, Eleanor Matsuura, and Cailey Fleming, along with Gimple, showrunner and executive producer Angela Kang, executive producers Robert Kirkman, David Alpert, Gale Anne Hurd, and Greg Nicotero. The panel will be moderated by Talking Dead host Hardwick.
AMC's "The Walking Dead" Season 10
Speaking of the upcoming tenth season, as Lincoln assumes the helm on an episode for the first time while speculation over just how much of a role Michonne will have this season continues to grow. Of course, there's continued buzz over Lauren Cohan's Maggie returning in some capacity – especially now that ABC's Whiskey Cavalier appears to have shuffled off the programming coil and still hasn't found a home.
Another highlight to look forward to is Michael Cudlitz (Abraham), who is back for a second go-around behind the camera as director (which he just recently completed). While his previous post with Cailey Fleming (Judith) melted our hearts and reminded us that we do – in fact – have the capacity to feel, Cudlitz's next image update got our arenaline raging again as he joined Norman Reedus (Daryl) and Jeffrey Dean Morgan (Negan) to reassure fans that "these fuckers are killin' it" in his episode: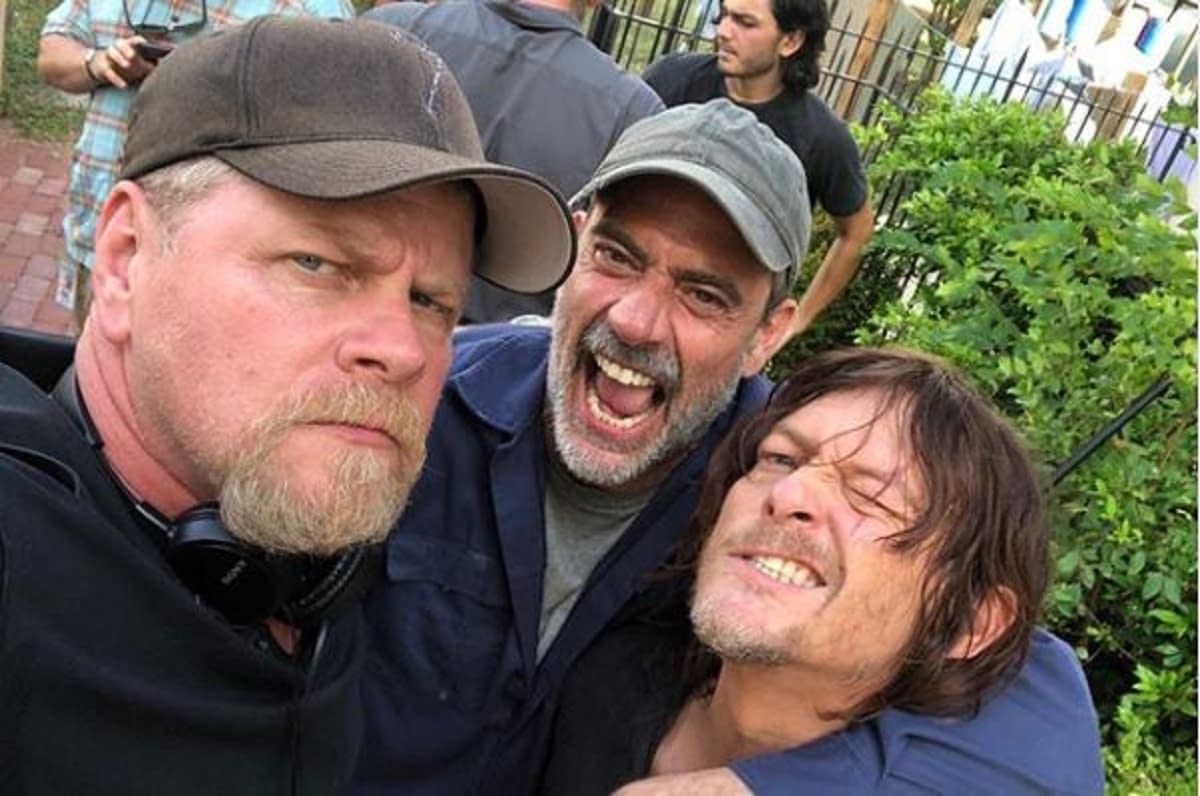 The Walking Dead is expected to return to AMC in October 2019, with filming currently underway. Fear the Walking Dead currently airs on Sunday nights at 9 p.m. ET, with production on the second spinoff series currently underway in Virginia.
Heading into season 5 of Fear the Walking Dead, the group's mission is clear: locate survivors and help make what's left of the world a slightly better place. With dogged determination, Morgan Jones leads the group with a philosophy rooted in benevolence, community and hope. Each character believes that helping others will allow them to make up for the wrongs of their pasts.

But trust won't be easily earned. Their mission of helping others will be put to the ultimate test when our group finds themselves in unchartered territory, one which will force them to face not just their pasts but also their fears. It is only through facing those fears that the group will discover an entirely new way to live, one that will leave them forever changed.