"The Walking Dead" Season 10: Jeffrey Dean Morgan, Michael Cudlitz & More Take Viewers BTS [VIDEO]
Even with the cast and crew of AMC's The Walking Dead having wrapped work on the tenth season, life in the franchise's universe has become a lot like the NFL: neither have off-seasons anymore. With a strong ensemble cast (and a "Big Bad" fronted by Samantha Morton in an award-earning turn as Whisperers leader Alpha) and richly layered writing, showrunner/executive producer Angela Kang did the near-impossible: made the show fresh and dangerous again – and we're only halfway through the season.
And we haven't even mentioned Fear the Walking Dead season 6, the premiere of The Walking Dead: World Beyond, and the upcoming Rick Grimes (Andrew Lincoln) films.
We didn't mince words over how impressed we were with season opener "Lines We Crossed" (check out our review here). Then we had Morton, Ryan Hurst, and Thora Birch raising the bar even higher with "We Are the End of the World" (check out our review here), – offering up some Whisperers backstory.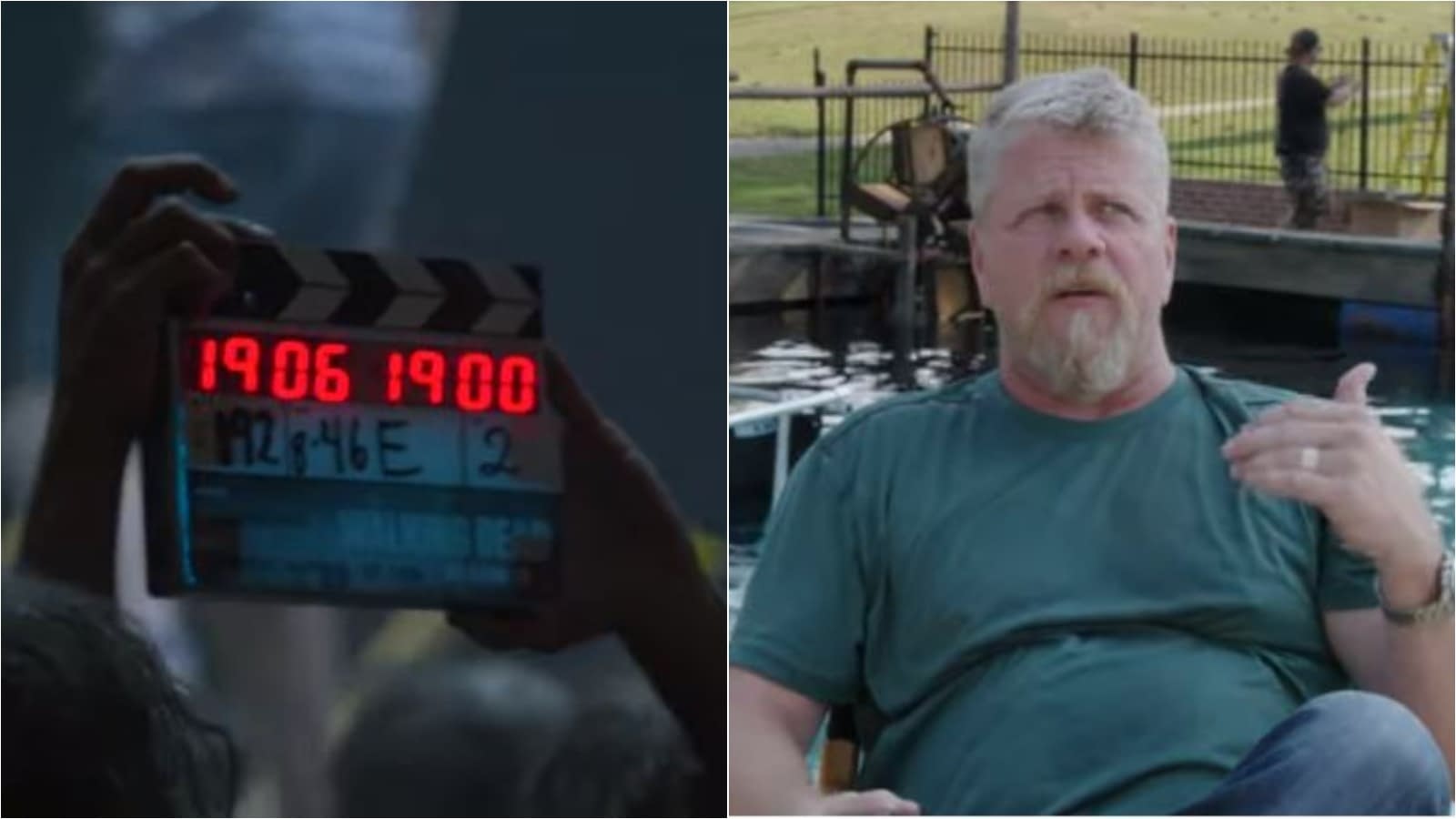 "Ghosts" elevated the paranoia as Melissa McBride continues delivering an award-winning performance (that review's here) – while "Silence the Whisperers" proved once again why it's "In Michael Cudlitz, We Trust" (review here).
"What It Always Is" had a now-free Negan (Jeffrey Dean Morgan) beginning his redemption arc (???) while Alpha raised the stakes against our survivors (review here).
"Bonds" had Negan being tested, Carol (McBride) and Daryl (Norman Reedus) possibly making matters worse for the community by "picking up" a Whisperer, and Eugene (Josh McDermitt) reaching out… and getting a response.
"Open Your Eyes" (review here) saw our theory about Siddiq (Avi Nash) completely, totally, and tragically put to rest… and that brought us to midseason finale "The World Before", which we're still processing (and reviewed here).
With the series set to return to AMC on Sunday, February 23, viewers have already gotten a look at what lies ahead – including Michonne's return (told'ya!), a shirtless Negan, a Eugene/Rosita kiss, and a bloody Alpha (check it out here).
Kang and company then offered fans an updated Thanksgiving "easter egg" image to stir up speculation ahead of the show's 2020 return as well as some wrap-up thoughts on the tension and paranoia-filled first-half of the tenth season (check those out here).
Now we're getting an on-set, in-production look back at this season's first eight episodes – including thoughts from cast members Morgan and Dan Fogler, co-executive producer/writer Jim Barnes, director/TWD alum Cudlitz, and more. From the state of the "new world" and some "interesting" weaponry to some fascinating new walker variants, here a look at how it all came together: