"The Walking Dead" Season 10 "Open Your Eyes": When Being Wrong Feels Right [SPOILER REVIEW]
While the cast and crew of AMC's The Walking Dead roll along with the tenth season, life in the franchise's universe has become a lot like the NFL: neither have off-seasons anymore. With a strong ensemble cast (and a "Big Bad" fronted by Samantha Morton in an award-earning turn as Whisperers leader Alpha) and richly layered writing, showrunner/executive producer Angela Kang did the near-impossible: made the show fresh and dangerous again.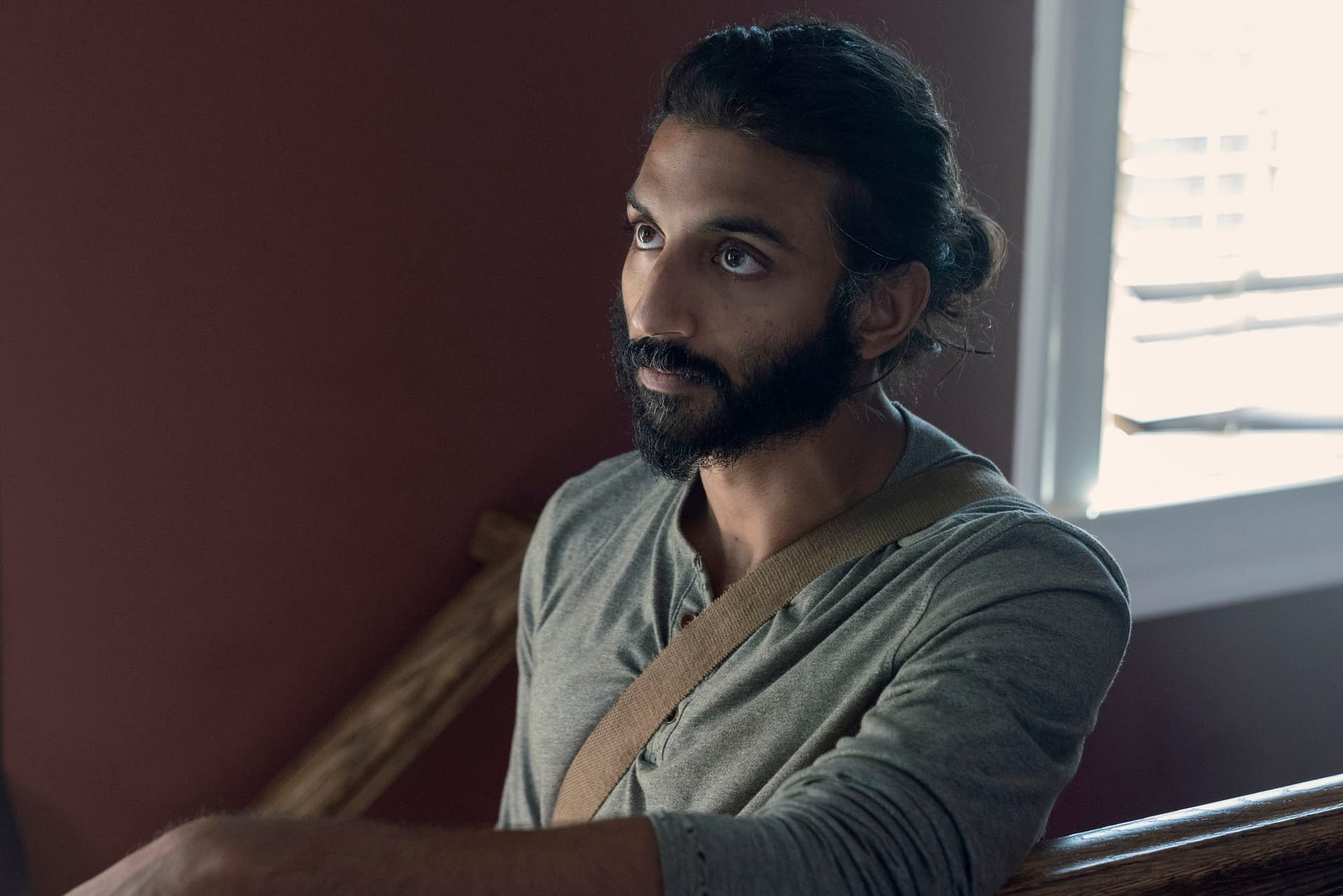 We didn't mince words over how impressed we were with season opener "Lines We Crossed" (check out our review here). Then we had Morton, Ryan Hurst, and Thora Birch raising the bar even higher with "We Are the End of the World" (check out our review here), – offering up some Whisperers backstory.
"Ghosts" elevated the paranoia as Melissa McBride continues delivering an award-winning performance (that review's here) – while "Silence the Whisperers" proved once again why it's "In Michael Cudlitz, We Trust" (review here).
"What It Always Is" had a now-free Negan (Jeffrey Dean Morgan) beginning his redemption arc (???) while Alpha raised the stakes against our survivors (review here). "Bonds" had Negan facing a test – and passing with flying colors (for now), Carol (McBride) and Daryl (Norman Reedus) possibly making matters worse for the community by "picking up" a Whisperer, and Eugene (Josh McDermitt) reaching out… and getting a response.
Which brings us to this week's midseason penultimate episode "Open Your Eyes". While the overview mentions Carol, Daryl, Alpha, and Beta, we were more interested in seeing how our theory about Siddiq (Avi Nash) played out.
"The Walking Dead" season 10, episode 7 "Open Your Eyes": Carol pushes boundaries that make Daryl uneasy; Alpha and Beta have reservations about someone. Directed by Michael Cudlitz and written by Corey Reed.
Damn you, Michael Cudlitz and Corey Reed – and thank you.
First, let me apologize to Siddiq, actor Avi Nash, and all of the Siddiq fans out there. In the same week that I was so right about AHS 1984 (this is me trying to save face), my theory about Siddiq was put six feet under just like Siddiq was – by Dante (Juan Javier Cardenas).
Now as much as our "geek ego" took a bit of a brusing with that one, "Open Your Eyes" represents anything and everything that's new and exciting about The Walking Dead – with Cudlitz and Reed clearly in lock-step with Kang's vision. We can't say enough about the unique vision Cudlitz brings to his episodes, and this one is no different. Thankfully, Reed's words are more than up to the creative challenge set by Cudlitz.
Confession: We didn't see that twist coming, maybe because we were too caught up on who Dante is in the comics and the fact that Maggie (Lauren Cohan) was returning. Yeah, not sure that storyline's happening anymore. But it was an excellent swerve on the writers' parts, and one the raises some excellent questions. When the community finds out the truth, how will -or can – they react? Dante just killed 50% of their doctors – and he's the other half.
As become an interesting "tradition" with the series, Nash gives the best performance of his run in this episode. His Siddiq turns out to not just be a man haunted by all-too-real nightmares. Even when dealing with his trauma, his mind is still trying to piece together a puzzle – one that doesn't become clear to him until it's too late. The moments between him and Rosita (Christian Serratos) – when they discuss his being a father and what he's been going through – are deserving of note.
As for Cardenas, what can I say? There's much to be said about an actor who can find two completely different ways for me to dislike him – both in good ways. What makes Dante's killing of Siddiq so impactful is that it doesn't happen in an expected emotionless, Whisperer-type way. You genuinely believe there's some feeling there when he tells Siddiq he wishes it didn't have to go down the way it did.
Doesn't make me want Rosita to kill him slowly any less, but it adds an interesting layer to his character.
● Dante's like the Jason Bourne version of the Whisperers: killing off Siddiq, sabotaging the community's water filtration system (explaining why everyone's sick and Gamma (Thora Birch) was dumping walker parts in the river), and assassinating the Whisperer prisoner before he can talk – or see Lydia (Cassady McClincy) – and placing the blame on Siddiq.
● Speaking of Lydia… can't say we blame her for running away. Carol is going through some serious personal shit – only problem? She's dragging the community into the middle of it – whether they want it or not. With Lydia, Carol continued her painfully bad track record of relating to children by using her to throw Gamma off her game – possibly placing a mental "trojan horse" within the Whisperers.
Big problem? Daryl wanted Lydia left out of all of this, but Carol ignored his wishes.
Anyone else get the feeling that some "tough love reckoning" is on its way from Daryl once he finds out Lydia's gone?
● Props to Father Gabriel (Seth Gilliam) for pushing back on Carol's decision to take a prisoner. Much-deserved.
● Aaron (Ross Marquand) and Gamma's exchanges are getting more and more interesting, especially now that Gamma knows Alpha lied and that Lydia's alive. Curious to see how this plays out, and I appreciate how Aaron cut to the chase so they could put the "intel gathering" crap aside and just talk.

The Walking Dead is a story that started 10 years ago with one man trying to find his family. That family grew and gradually communities took shape. They fought and survived, thrived and gave birth to a new generation. It is a tale of humankind and there are more stories to tell.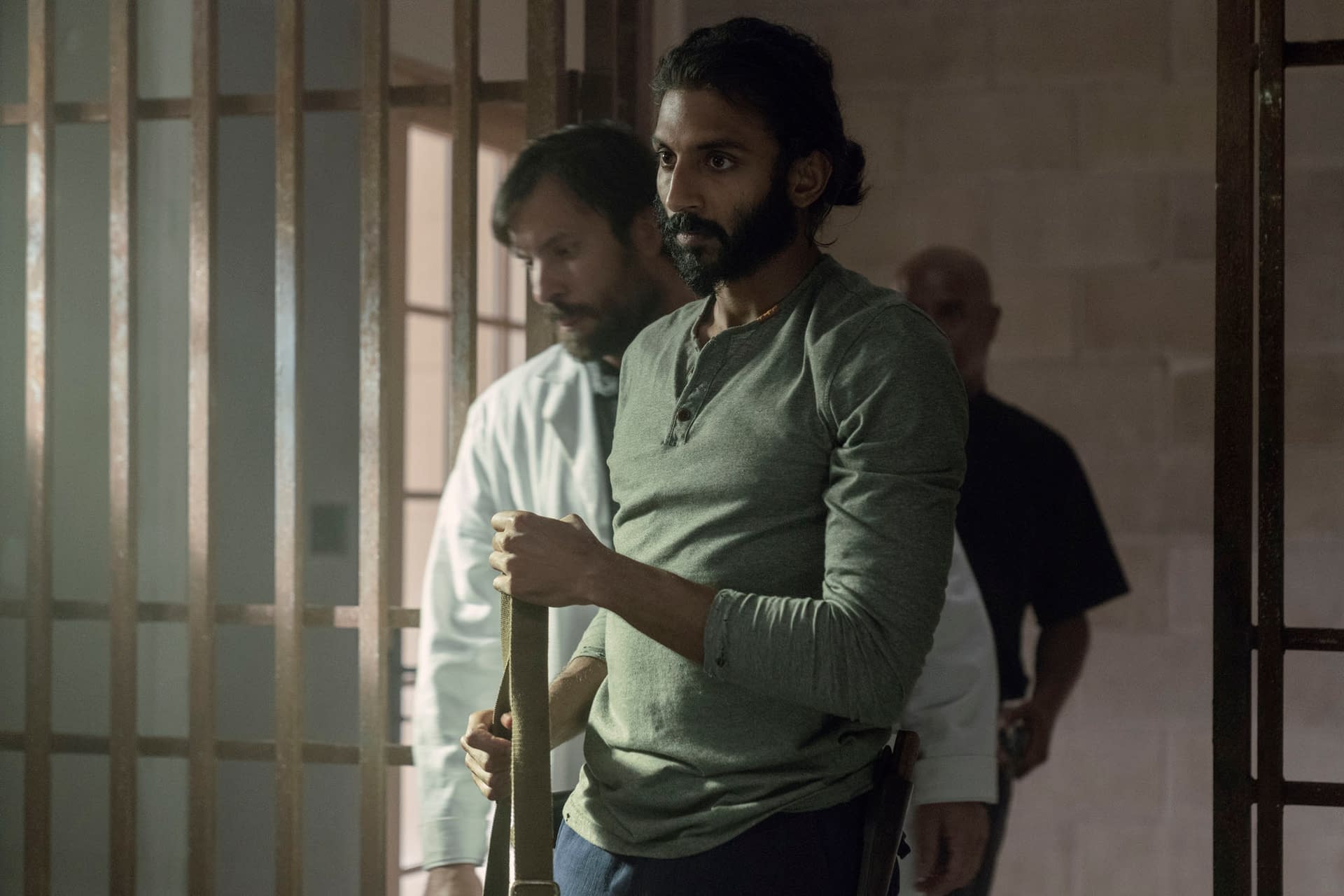 It is now Spring, a few months after the end of Season 9, when our group of survivors dared to cross into Whisperer territory during the harsh winter. The collected communities are still dealing with the after effects of Alpha's horrific display of power, reluctantly respecting the new borderlines being imposed on them, all while organizing themselves into a militia-style fighting force, preparing for a battle that may be unavoidable.
But the Whisperers are a threat unlike any they have ever faced. Backed by a massive horde of the dead it is seemingly a fight they cannot win. The question of what to do and the fear it breeds will infect the communities and give rise to paranoia, propaganda, secret agendas, and infighting that will test them as individuals and as a society. The very idea of whether civilization can survive in a world filled with the dead hangs in the balance.