'This Is Us' Season 3, Episode 12 "Songbird Road: Part Two" Finds Kevin at a Crossroads [SPOILER REVIEW]
One thing you can count on with NBC's This Is Us: Jack Pearson (Milo Ventimiglia) is wonderful even when he's in a bad place. As the Big Three get to know their Uncle Nicky (Griffin Dunne), in "Songbird Road: Part Two" we see how Jack's last visit with him takes a toll. In the past and present, Nicky is a difficult person to care for and help.
Kindred Spirits
Kevin (Justin Hartley) is hell-bent on turning Nicky's life around. He figures he can do what Jack couldn't and ends up getting sucked into Nicky's toxic orbit. We've seen Jack and Kevin desperately fight for their sobriety. Jack succeeded and we thought Kevin was following suit, until now.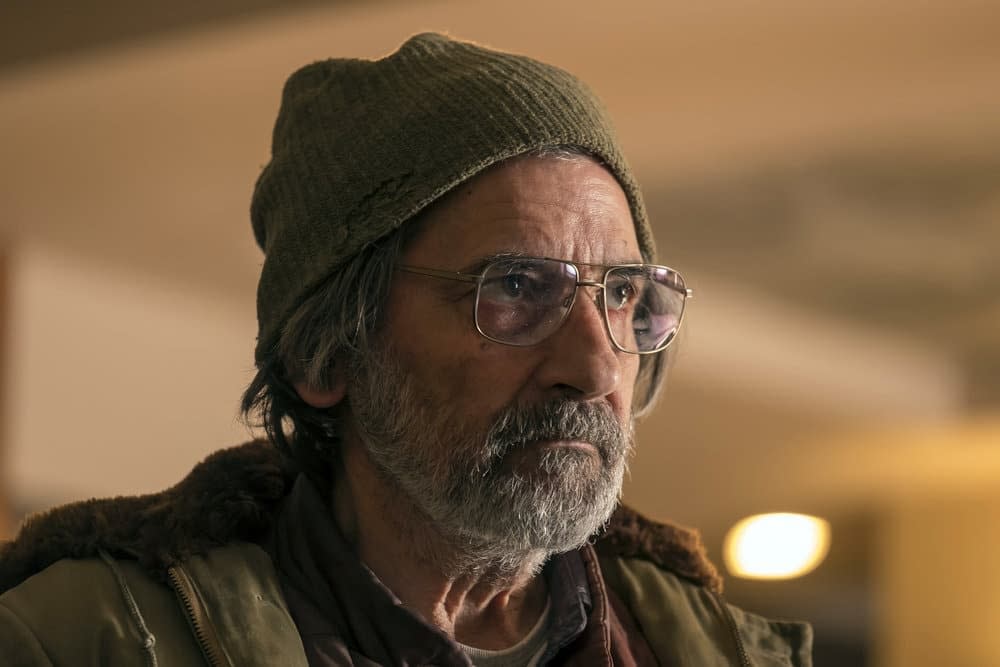 Jack left his brother in the past for various reasons, one of which was self-preservation. Nicky continues living in a dark place. Unlike Jack, he cannot shake the past. Instead, he obsesses over it and uses it as an excuse for his behavior. I know, Nicky is an addict and he can only do so much, but the same applies to Jack and Kevin. Father and son fought to stay sober. The mission to uncover Jack's past is part of Kevin's recovery. Unfortunately, helping Uncle Nicky turns out to be a trigger.
Nicky humors Kevin for a few days. He's in a bad place, but he's been there before and every rehab attempt has failed. He's accepted his life for what it is – but you cannot help someone who does not want to be helped. Rebecca (Mandy Moore) and Kevin are mad at Jack for keeping this from them, but I think they begin to understand why when they get to know Nicky more.
Despite his abruptly rude moments and overall grumpy demeanor, Nicky eventually comes around and shares a sweet memory of Jack. Building the playhouse as a kid is more proof that he always took care of the people he loved and wasn't afraid of honest hard work. As it turns out, Kevin's apple did not fall far from the tree.
Kevin came off as aloof, but he was actually quite considerate. He made a list of favorite places for his baseball idol, just in case he was traded to another town. That is adorable and so thoughtful. We think of Randall (Sterling K. Brown) as the sensitive soul, but Kevin has always been secretly sensitive and surprisingly attentive.
This revelation helps us understand Kevin's relapse at the end of the episode. He tried helping Nicky in a big way and ended up simply fixing his roof. He is mad at Jack but probably comes to understand why he walked away from Nicky after personally interacting with his uncle.
Kevin is now at a major crossroads in his life. Will he follow Jack's path or Nicky's? He has a family and girlfriend who love and support him. Hopefully, this is a one-time slip-up. Kevin has come too far to lose the battle now.
Remembering the Good Stuff
Visiting Nicky takes a toll on Jack and he needs the day for himself. Rebecca takes Kevin to meet his baseball hero, while Kate and Randall promise not to make a mess decorating Valentine's Day cards. Jack has been the perfect dad. He is always supportive, compassionate, understanding and never scolds the kids…until now.
Chastizing Randall and Kate for scattering sequence is an outburst in Jack terms. He even throws a plate against the wall. He is battling his demons and the kids see him as a mere mortal, rather than the Superman they're used to. Still, the rough day turns out to be one of Kate's favorite memories.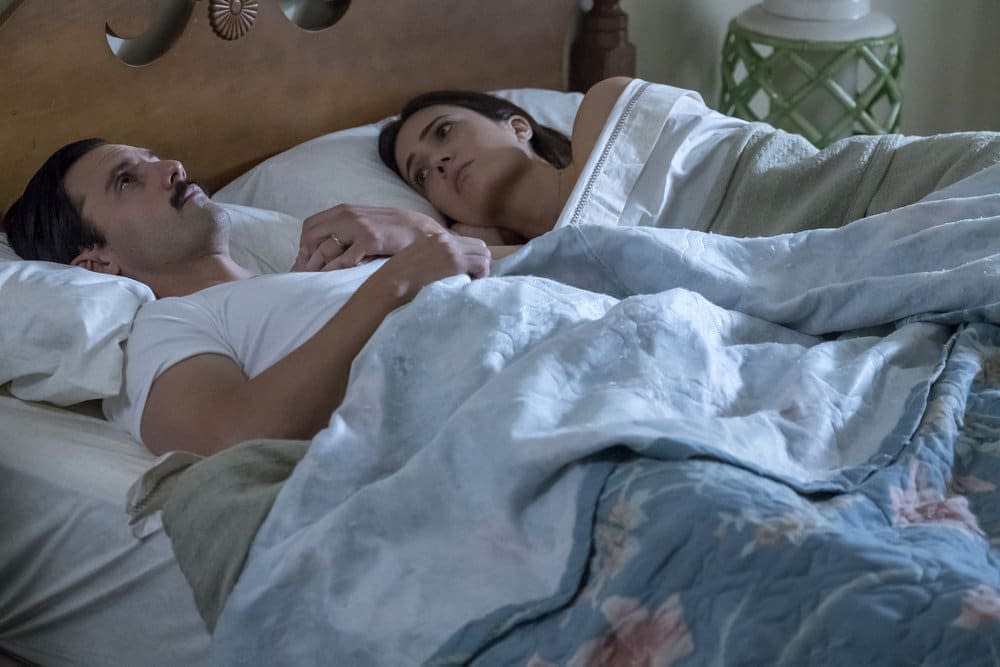 Jack is trying to clear his head, so he tells the kids to order pizza. This is a big deal for them. They decide to get everyone's favorite topping and create the Pearson Pizza. Adorbs! Later, what started out as an upsetting mess transforms into a fun-filled sequence fight. Kate forgets all about the bad moments and only remembers the good times.
As Randall and Kate revisit their childhood home they remember that special for what it truly was. They put all the pieces together in hindsight and realize how hard it must have been for Jack. He managed to turn lemons into lemonade – like he always does.
What He Always Wanted
Nicky assures the Pearsons, "You guys were all he ever wanted." This is the greatest gift he could give them. Jack walked away from the past because he was walking towards something so much better. If Nicky turned his life around, he probably would have been part of their lives. I don't blame Jack for wanting to protect his family from that kind of ugliness and negativity. Nicky can't shake the darkness of his past and it seems like those who try helping him end up engulfed in it too.
We'll have to wait and see how Kevin handles his relapse. For now, This Is Us takes a brief break from the Pearsons' past to shed light on Beth's (Susan Kelechi Watson) family and upbringing.
https://youtu.be/9p9sPt7Fc6w
This Is Us airs Tuesdays at 9 p.m. on NBC.