'This Is Us' Season 3, Episode 13 "Our Little Island Girl" Dances Beautifully [SPOILER REVIEW]
NBC's This Is Us takes a break from "The Big Three" and reveals how Beth (Susan Kelechi Watson) became the smart, strong and sensational woman we've come to love and respect. Watson truly shines throughout this emotional and illuminating hour. She effortlessly exudes Beth's vulnerabilities and convictions as she reflects on her past and looks forward to a future full of exciting changes.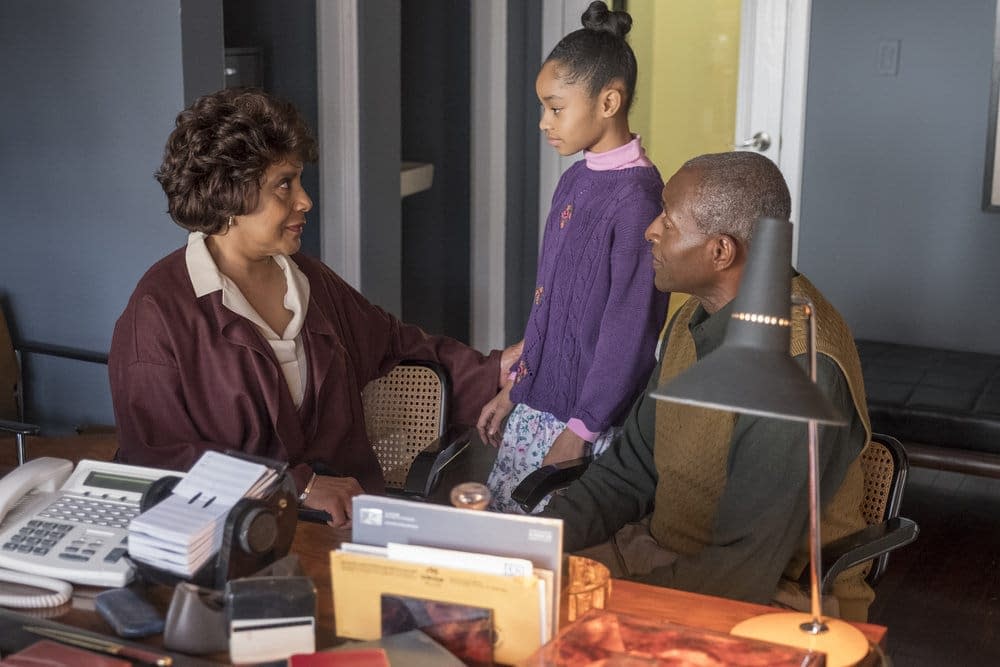 This week's episode "Our Little Island Girl" is one of the most perfectly cast episodes of television. We enter the hour already knowing that we're going to love Beth's parents, portrayed by the iconic Phylicia Rashad and always endearing Carl Lumbly. Carol and Abe Clark make the perfect pair – she's too serious and he's not serious enough. But they both love Bethany and want what is best for her.
"She danced before she walked."
To be honest, I didn't expect Carol to be onboard with Beth's pursuit of ballet from the start. She seemed too pragmatic to let her daughter chase a dream – but young Beth's has great potential. Victor (Goran Visnjic) believes she could be the first African-American prima ballerina. Beth tirelessly practices to achieve her dream and both parents work overtime to pay for dance academy. So why did she stop dancing?
Although we saw it coming, it still hurts. Beth loses her biggest advocate. Abe has lung cancer and in the time he has left, he encourages his "little island girl" to never give up on her dream. "She danced before she walked," was his mantra. He always knew dancing would be an important part of her life. Sadly, circumstances change.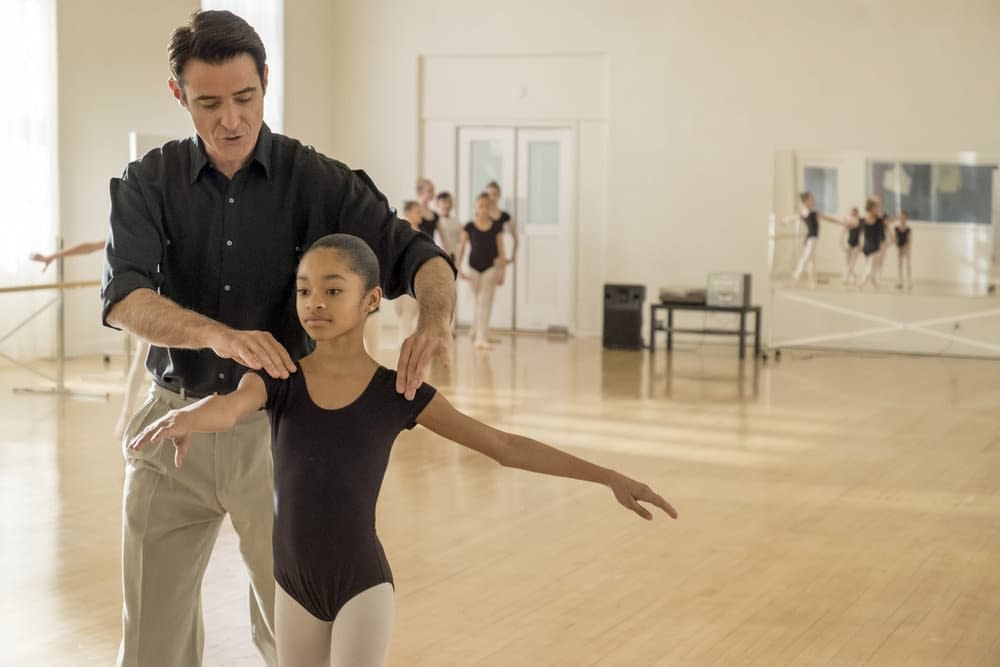 Beth does not get the solo, despite her greatest efforts. The new girl just has a natural talent that gives her an edge. Even Vincent regrets that Beth didn't get her dream solo. He championed her from the start. (He's just that kind of Timeless gentleman, eh?) He also feels terrible that she sees the cast list so soon after her father's passing. He thought she would've taken some time away to grieve. In a way, Beth honored her father by pursuing her dream – he would've wanted her to be back in class, doing what she loves.
When Carol hears the news, she believes Beth has maximized her potential and should move on to a more sensible career path. Her daughter will not struggle to make ends meet chasing a dream that she is not good enough to realize. Yeesh, that is harsh. Give the girl a moment to process before tossing a college book on her lap.
Without Abe there to egg her on, Bethany follows her mother's advice and goes to college. Here she can be "Beth" and start anew…with Randall.
Thank you for showing us their college meet-cute! It is adorable and I want more flashbacks from now on.
Mama Drama
Zoe (Melanie Liburd) accompanies Beth and gives her much needed moral support. We know how and why the Clarks took in young, spirited and abominably abused Zoe in, but now we get to see the dynamic she has with Mama Carol. Beth clams-up and succumbs to Carol's demands, whereas Zoe unabashedly speaks her mind. Beth needs to deliver a double-dose of big news and needs all the help she can get.
As expected, Carol refuses to retire. She will not let a bruised hip stop her from working hard. She doesn't expect Zoe to understand what it is like to have a job, but she knows Beth realizes the importance. Ouch! Mama Carol can be harsh. That's when Beth drops the other shoe – she was laid-off months ago. Her controlling overreaction is the exact reason why Beth kept the truth from her for so long. Following this dinner conversation, Beth has three different and equally phenomenal heart-to-hearts
Zoe grabs a stash of weed she hid behind a picture frame years ago and they get lit while Carol sleeps. Beth praises Zoe for being such an incredibly strong person. They don't discuss how awesome she is often enough. Zoe lets Carol's judgements roll off because nothing can compare to the kind of pain and suffering she endured as a little girl. Zoe always felt safe with the Clarks and knows Carol put a lot of pressure on her kids – especially after they lost Abe.
I think we all started sobbing when Beth finished the conversation she almost started with her dying father years ago. This beautifully directed and brilliantly acted scene is wonderful in so many ways. She wants Abe to know that she is happy and loves her family, even though she didn't continue dancing. She also never had the opportunity to grieve her father who really is so much like Jack Pearson. I love when Beth tells Abe she married a man that is so much like him. Seriously, shout-out to all the loving, respectful, and inspiring men who support the women in their lives.
Finally, there's the heavy-hitting moment when Carol apologizes for her failures. When she walked off on Beth after dropping those brutally honest truths I feared what would come next. Seems like Carol just needed to sleep on it before replying. It is easier to empathize with her after hearing her side of the story. Carol's mom was tough and worked hard. She fought for her daughter's right to have an education and career aspirations. Carol wanted to instill the same values in her children.
Once again, we see a perfect pairing on This Is Us. Carol and Abe complete each other. After he died, Carol was left with no air. She did the best she could under the circumstances and is sorry for taking ballet and the chance to grieve away from Beth. She connects with her mom for the first time because Carol reveals her vulnerability. She focused on being so strong that she didn't even allow herself to feel the pain of loss and change. Beth still has no regrets because her new path led her to Randall and the girls. Sigh.
All of these scenes are superb. Watson simply dazzles in this episode. Lumbly and Rashad will likely receive guest starring accolades when awards season rolls around. All of the Clarks crushed it!
Gotta Dance
Beth returns home with news for Randall. She wants to teach dance. He is so on board and we love him all the more for it. Mrs. Pearson proves she still has the moves and we can't wait to see where this new path leads her.
We're getting another break (for whatever reason) and have to wait an extra week before This Is Us returns on Tuesday, March 5 at 9 p.m. EST on NBC. The next episode shifts our attention back onto Kevin (Justine Hartley) as he continues struggling with his sobriety and gives us a scare with Kate's (Chrissy Mets) pregnancy.
We can't handle another heartbreak, so this better end well!