Titans Season 1, Episode 8: DC Universe Releases Images of Conor Leslie's Donna Troy
The DC Universe's live-action Titans is built around a pretty straight-forward concept: Robin the Boy Wonder/Dick Grayson (Brenton Thwaites) is striking out on his own (sorry, Bats!), pulling together a team of teenage superheroes to tackle truth, justice, and the rest of that stuff by their rules. Though Robin's crew currently consists of Starfire (Anna Diop), Raven (Teagan Croft), and Beast Boy (Ryan Potter), viewers have already been introduced to some other teen heroes, including: crime-fighthing duo of Hawk (Alan Ritchson) and Dove (Minka Kelly), the second Robin Jason Todd (Curran Walters), and Beast Boy's "family" (and soon-to-be stars of their own spinoff series) Doom Patrol.
Fans can now add Conor Leslie's (The Man in the High Castle) Donna Troy to that list, with DC Universe releasing our first look at the characters upcoming appearance in the eighth episode, the aptly-titled 'Donna Troy' (set to release on the streaming service on Friday, November 30. The images don't offer much in regards to specific details, only showing Donna Troy in civilian clothes and not offering any hint of her possible role as Wonder Woman sidekick Wonder Girl. It's also unclear if Donna Troy will be joining the team full-time or make semi-regular appearances.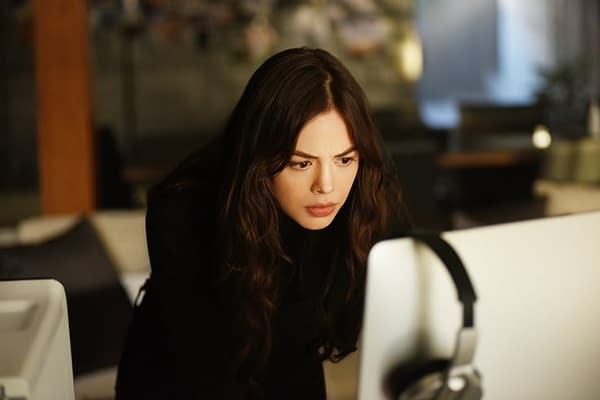 First appearing in 1965's The Brave and the Bold #60 by Bob Haney and Bruno Premiani, Donna Troy fought alongside Robin, Kid Flash and Aqualad when she first started her comic book career.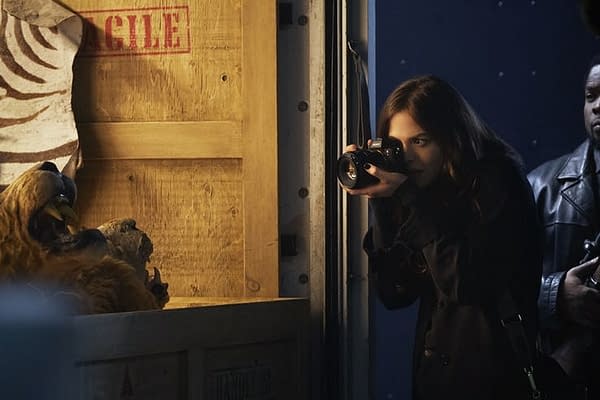 https://youtu.be/d5dIwGAYcWk
TITANS follows young heroes from across the DC Universe as they come of age and find belonging in a gritty take on the classic Teen Titans franchise. Dick Grayson and Rachel Roth, a special young girl possessed by a strange darkness, get embroiled in a conspiracy that could bring Hell on Earth. Joining them along the way are the hot-headed Starfire and loveable Beast Boy. Together they become a surrogate family and team of heroes.