Tobias Menzies Takes Over Prince Philip From Matt Smith for 'The Crown' S3
After some earlier reports that Paul Bettany would be taking over Prince Philip on Netflix's The Crown for season 3, it looks like it'll actually be Tobias Menzies.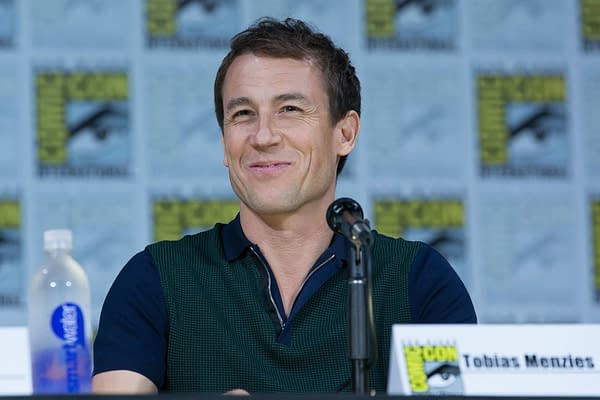 The award winning drama series is recasting their main core of actors in order to age them appropriately, mostly because the showrunner doesn't believe the existing cast can play the real life counterpart characters without the proper experiences behind them. Claire Foy (who's won the Best Actress SAG award twice for the role as well as a Golden Globe) will be replaced as HRM Queen Elizabeth II by Olivia Colman, Vanessa Kirby as Princess Margaret will be replaced by Helena Bonham Carter (amusing seeing as how Carter was nominated for an Oscar for playing the Queen Mother in The King's Speech), and now the confirmation that Matt Smith as Prince Philip will be officially replaced by Menzies.
You may recognize Tobias from his role on Game Of Thrones as Catelyn Stark's (nee Tully) brother Edmure, or maybe HBO's Rome where he played Brutus. Most notably in recent years however, you'd probably recall his amazing work in the dual roles of Black Jack Randall and Frank Randall on STARZ's Outlander. He's also part of AMC's The Terror, the series from Sir Ridley Scott about a search for the Northwest Passage.
The Crown series creator Peter Morgan says the aging up of the cast has long been planned out for the series, and in his mind, makes 'sense' for the furthering of the true-to-life (ish) story of the British Royal Family.
It's obvious the show is anxious to get to the eventual Prince Charles/Princess Diana stuff, and this leap in time for season 3 is the first step. Chances are we won't be seeing the 3rd season of The Crown til sometime in 2019.