Vampire Diaries Alum Paul Wesley Talks Batwoman, DCU Directing Debut
With The CW's Batwoman returning this Sunday (a week earlier than her partner in crime-fighting Supergirl) with the Paul Wesley-directed episode "A Narrow Escape," it's a little too easy (and an insult to our "high standards" of comedy) to jump right into a whole bunch of vampire/bat jokes, but we're better than that, people. We're better than that. Instead, we would rather hear from The Vampire Diaries alum as he marks his first time helming a series in the DC universe. While Wesley has taken the directorial reins on episodes of Shadowhunters and Legacies, the actor explained that working in the DCU is a different kind of challenge and opportunity: "I have directed and worked on a lot of supernatural/heightened series but I had never done anything in the DC world. There is something quite exciting about being a small part of such a massive franchise. I am actually not a big comic book type of guy, but I love Batman, particularly Christopher Nolan's version. I also thought Joker was one of the best films of last year, I watched it several times. So to be involved in this world, so to speak, was extremely appealing and very humbling."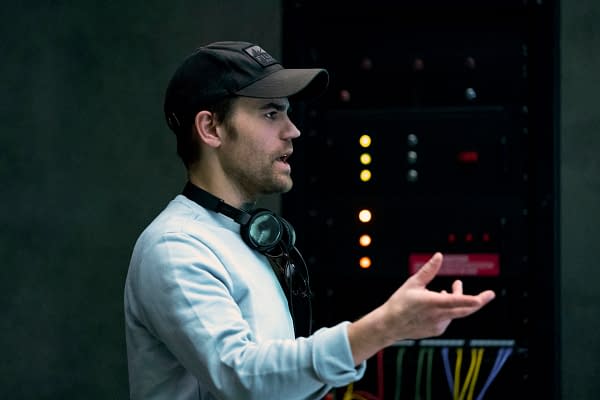 The main storyline of "A Narrow Escape" finds Kate (Ruby Rose) still in self-imposed retirement over the guilt she feels over murdering, which means the rest of "Team Batwoman" needs to step up to save Gotham. Not such an easy move to make when Batman foe the Detonator reappears and decides to do a bomb-themed Saw homage with the citizens of Gotham as his "cast." But it's the subplot involving Alice's (Rachel Skarsten) time in Arkham Asylum that was Wesley's "favorite portion of the episode to shoot." As you're about to see in the following image, Alice's time inside will prove twisted enough to test even her limits, which is exactly what Wesley was going for.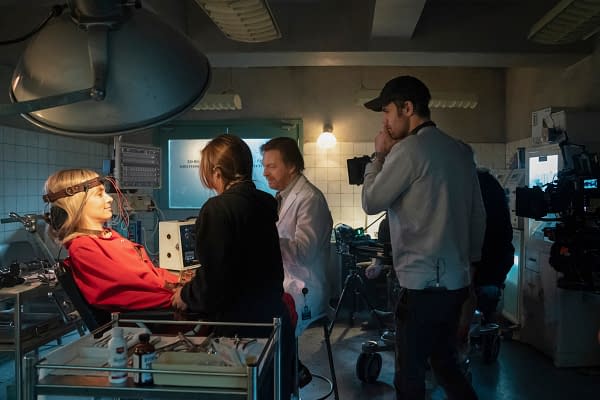 "This is a scene where the Arkham warden is essentially trying to perform a lobotomy sort to 'cure' her of the fantasy world she is living in. But more than anything, to try and break her down and make her a prisoner of the system/ facility. It had a Clockwork Orange meets Cuckoo's Nest feel to it, making it very uncomfortable to shoot." For Wesley, it was Skarsten who elevated the scene beyond even what he imagined: "She's an absolutely brilliant actor, and I don't say that lightly. I have worked with a lot of people over the years and it was such a joy to watch her on the monitors because I had no idea what she was going to do next. She's spontaneous but always in complete control of who her character is, emotional but also adds a sense of irony and humor, not to mention so easy and nice to work with. She is really just a joy for any director and I hope to work with her again."