Posted in: Sports, TV, WWE | Tagged: Vince McMahon, wrestling, wwe
---
Vince McMahon Pays WWE Hush Money Costs, May Pay More in Future
Vince McMahon paid WWE $17.4 million to reimburse investigation costs into hush money payments made by McMahon over sexual misconduct claims.
---
WWE announced today that it has entered into an agreement with Vince McMahon where McMahon will reimburse the company over $17 million for costs incurred as a result of the company's investigation into millions of dollars of hush money payments for sexual misconduct allegations. In an SEC filing, WWE outlined the agreement, in which McMahon also promised to review the possibility of reimbursing WWE for any future costs stemming from the same matters, leaving open the possibility that the matter may not be over yet. The filing notes that McMahon has paid the sum of $17.4 million already.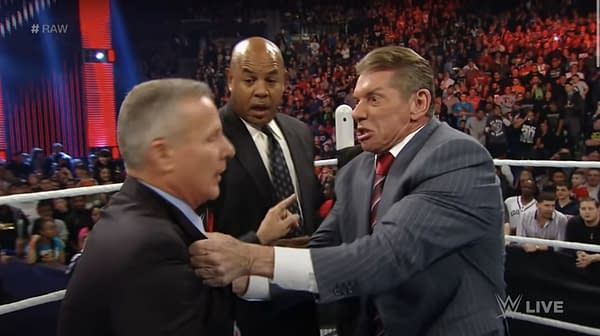 Here's what the SEC filing had to say:
On March 20, 2023, World Wrestling Entertainment, Inc. (the "Company") entered into a reimbursement agreement (the "Agreement") with Vincent K. McMahon, the Company's Executive Chairman, director and controlling stockholder. The Agreement provides that Mr. McMahon will pay the Company approximately $17.4 million to reimburse the Company for the costs that have been incurred and paid by the Company and/or its subsidiaries, through January 31, 2023, in connection with and/or arising from the investigation conducted by a special committee of the Company's board of directors, related revisions to the Company's financial statements and other related matters. Such payment was made on March 23, 2023. The Agreement further provides that Mr. McMahon will also review in good faith and reimburse the Company for additional costs incurred by the Company and/or its subsidiaries subsequent to January 31, 2023 (or that have been incurred by the Company and/or its subsidiaries and not yet paid as of January 31, 2023), in connection with and/or arising from the same matters.

The Agreement also includes a release of Mr. McMahon by the Company regarding the recovery of the costs described above and a release of the Company by Mr. McMahon regarding the investigation and related matters described above.
McMahon was forced to temporarily resign from his roles as Chairman, CEO, and Head of Creative amidst investigations into hush money payments to women over sexual misconduct claims last year. McMahon returned to power as Chairman of the company earlier this year, outsing detractors and initiating a process that could end in the sale of the company as he simultaneously continued to pay new settlements to accusers while denying guilt. However, McMahon has mostly avoided direct involvement in the company's day-to-day running, leaving that to current CEO Nick Khan and Head of Creative Triple H, though he did appear backstage at WWE Raw recently sporting a new mustache.
---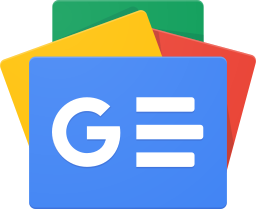 Stay up-to-date and support the site by following Bleeding Cool on Google News today!