Form Blazing Trailer! Netflix Previews 'Voltron: Legendary Defender' Season 8 (TRAILER)
The Defenders of the Universe face off against Emperor Zarkan's Galra Empire in the eigth and final season (at least on the streaming service) of Voltron: Legendary Defender, hitting Netflix on December 14th! Things are looking pretty dire for the Paladins in this dramatic final trailer from DreamWorks Animation:
Voltron: Legendary Defender debuted on Netflix in 2016 and has been popular with critics and fans alike. A re-imagining of the classic Voltron television show of the 1980's, the series follows the trials and tribulations of Princess Allura as the last of the royal line of Altea. She has been entrusted with her father's mission to end the Galra Empire's reign of terror on the galaxy by reuniting the scattered elements of the robot warrior Voltron, the only weapon powerful enough to take down Emperor Zarkon's menagerie of monsters and war-craft.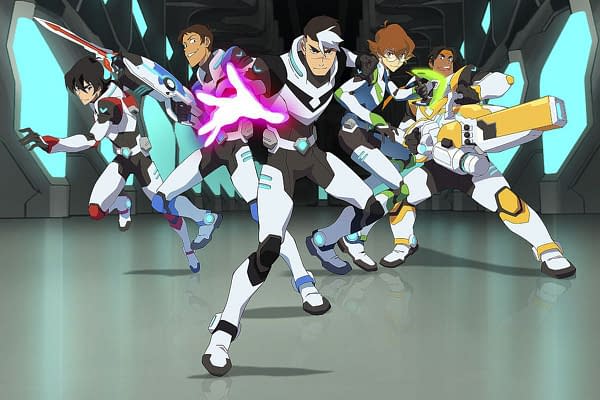 Allura is able to unite the five separate lions that make up the mighty mecha with the help of five Paladins from Earth; leader Shiro, who survived capture at the hands of the Galra Empire; Pidge, a young woman possessed of awesome technical prowess; team engineer Hunk; hot-headed rebel Keith; and Lance, sharp-shooter and wise-cracking ladies man. Each Paladin pilots a powerful robot lion – and in times of need, the lions form into the incredibly powerful Voltron! The Voltron Force leads a straggling, rag-tag coalition of rebels and dissidents in their efforts to repel the Galra Armada.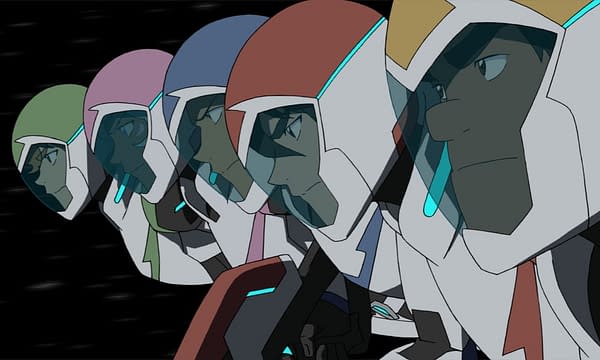 The new Voltron series has done an outstanding job of rising above its source material, providing thoughtful, well-written characters from diverse backgrounds and orientations. Combining complex character development with compelling, consequential story telling has made Voltron an excellent addition to the space-opera genre.
Last season saw a new team of Paladins emerge on Earth to help repel the Galra Invasion, which had devastating effects on the planet's population. The season ended with more questions than answers, hopefully we'll get some resolution when the final 13 episodes of Voltron: Legendary Defender arrive on Netflix on December 14th!