Wanna See a 'The Simpsons' 2018 Treehouse of Horror XXIX Clip?
One of the annual highlights of the longest running scripted series on television, The Simpsons, is their Halloween extravaganza episode, "Treehouse of Horror". 2018's season 30 episode 4 entry marks the 29th of these seasonal shows, and we've got a clip of this year's episode.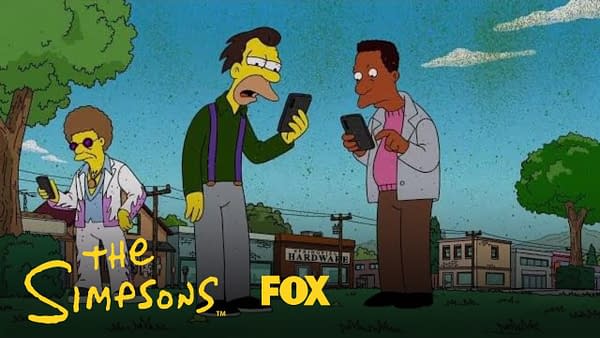 In "Treehouse of Horror XXIX", we're getting some additional FOX property jokes- there's some The Orville, and some Futurama coming.
As we told you earlier this week, the animated series has NOT yet been picked up for a 31st season, but longtime The Simpsons producer Al Jean, plans have been in place for season 31's Treehouse of Horror for "30 years", as the episode number would just so happen to be 666. Pretty perfect, and we're kind of hoping it gets picked up just for that reason alone.
The Simpsons "Treehouse of Horror XXIX" airs Sunday October 21st on FOX.