So this is how we imagined it going. Watchmen series creator Damon Lindelof took some time to relax and recharge the batteries, and then WarnerMedia made him a sweet FX/Fargo-like deal for more seasons. The deal would have him essentially overseeing the Watchmen universe in a nearly-all-powerful executive producer position but opening up the creative opportunities to new, unique, and diverse voices. This would be part of a massive DC Comics-based initiative tied into the launch of streaming service HBO Max. This would be a part of a studio "umbrella" that would include Zack Snyder's potential limited series cut of Justice League and J.J. Abrams' upcoming DC work (as well as other projects), and all of this would be announced the day of launch (May 27) or the day before. When that happens, our heads explode with delight and we pretty much write off this week as being pretty damn okay.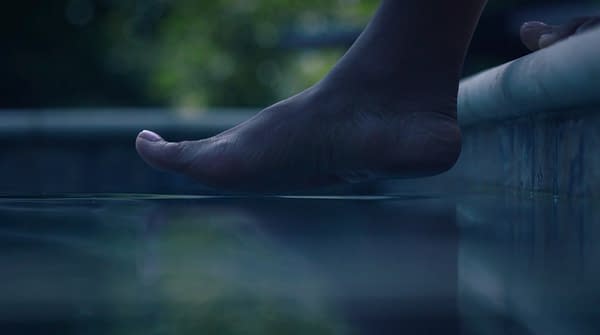 Having given you the fantasy backstory leading up to this post, you're now in a much better position to understand why we're now a wee bit concerned about the future of the "remix" pseudo-sequel to Alan Moore, David Gibbons, and John Higgins' comic book classic. In the following Instagram post from earlier today, Lindelof shared a chat exchange he had with his mother that has our brains bleeding a little. So we're to assume "Launch Pad" is "Watchmen", right? So is this his way of letting us down easy? Or is it some fun wordplay and ribbing directed at Apple? My brain defaulted to "worst-case scenario" but then started to rationalize it back, assuming we'd get something a bit more serious from Lindelof if the plan was to go one-and-done. Check it out for yourselves below and let us know what you think:
"Watchmen": The Bleeding Cool Reviews
Bleeding Cool praised how powerful the Nicole Kassell (Castle Rock)-directed series premiere "It's Summer and We're Running Out of Ice" was (check out our review here), while "Martial Feats of Comanche Horsemanship" kept the momentum going by deepening the conspiracies at play (review here). Jean Smart's Agent Laurie Blake took center stage in "She Was Killed by Space Junk", elevating the tension while serving as "devil's advocate" (review here).
"If You Don't Like My Story, Write Your Own" (review here), introduced us to Lady Trieu (Hong Chau), saw Angela (Regina King) look to Looking Glass (Tim Blake Nelson) for help when things started hitting too close to home, and revealed how Adrian (Jeremy Irons) "trains" new servants as his escape attempts continued We learned Wade Tillman aka Looking Glass' "origin story" (and possibly his final days) in "Little Fear of Lightning" (our review here), as Agent Blake places Angela under arrest but not before she goes "nostalgic".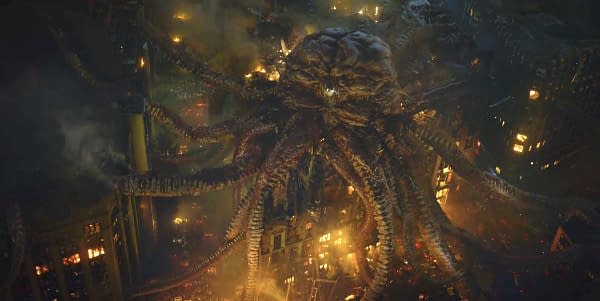 Angela comes to understand her true past and the truth about "This Extraordinary Being" Will (Louis Gossett Jr. – review here), a truth that starts with the formation of the Minutemen. "An Almost Religious Awe" (our review here) brought with it the major reveal that Dr. Manhattan has been with us the entire time, and he's a major part of the Seventh Kalvary's plan.
With the penultimate episode "A God Walks into Abar" (review here), we were offered a look back at the seeds of Angela and "Cal's" tragic (and apocalyptic) love story – the heart of our series. Which brought us to season/series finale "See How They Fly", where the machinations of the Seventh Kalvary, Sen. Keene, Lady Trieu, "Calhattan", Adrian, Angela, and Agent Laurie come to a head – as the world of Lindelof's Watchmen comes to an end… and to a beginning (review here).
Enjoyed this article? Share it!