"Watchmen": Damon Lindelof Respects "The Mandalorian" Way; Baby Yoda Sips Hater Tears
Now that HBO's wonderfully authorized pseudo-sequel to [REDACTED] and Dave Gibbons' celebrated comic book series Watchmen has been unveiled to the world – the world likes what it sees from Damon Lindelof's "remix". Even die-hard Watchmen purists appear to be slowly coming around – as they should.
Bleeding Cool didn't exactly pull any punches when praising just how powerful the Nicole Kassell (Castle Rock)-directed series premiere "It's Summer and We're Running Out of Ice" was (check out our review here).
"Martial Feats of Comanche Horsemanship" kept the momentum going by deepening the conspiracies at play (review here).
Jean Smart's Agent Laurie Blake took center stage in "She Was Killed by Space Junk", elevating the tension while serving as "devil's advocate" (review here).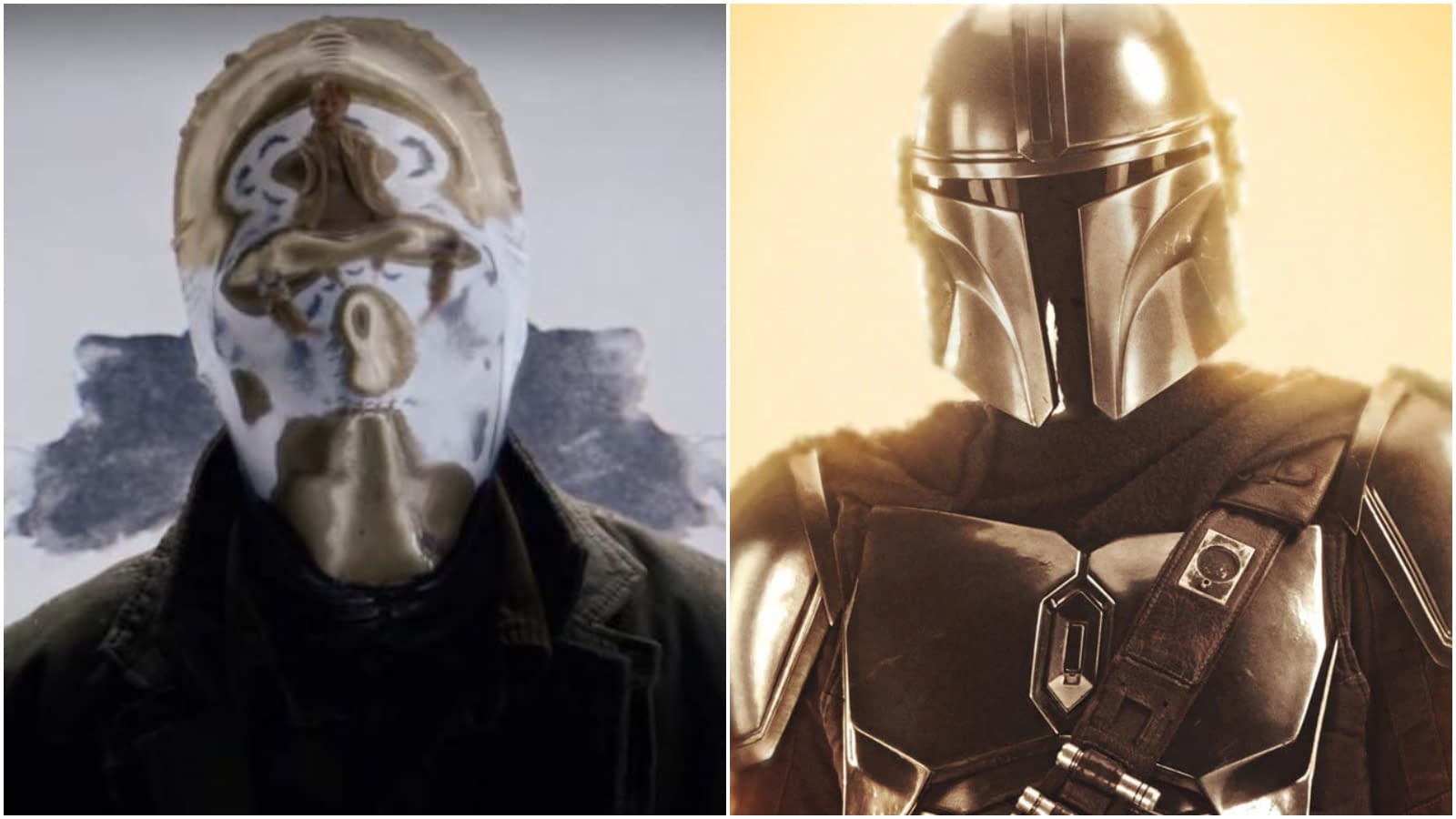 "If You Don't Like My Story, Write Your Own" (review here), introduced us to Lady Trieu (Hong Chau), saw Angela (Regina King) look to Looking Glass (Tim Blake Nelson) for help when things started hitting too close to home, and revealed how Adrian (Jeremy Irons) "trains" new servants as his escape attempts continued
We learned Wade Tillman aka Looking Glass' "origin story" – and possibly his final days – in "Little Fear of Lightning" (our review here), as Agent Blake places Angela under arrest… but not before she goes "nostalgic".
Angela comes to understand her true past and the truth about "This Extraordinary Being" Will (Louis Gossett Jr. – review here) – truth that starts with the formation of the Minutemen.
"An Almost Religious Awe" (our review here) brought with it the major reveal that Dr. Manhattan has been with us the entire time – and he's a major part of the Seventh Kavalry's plan.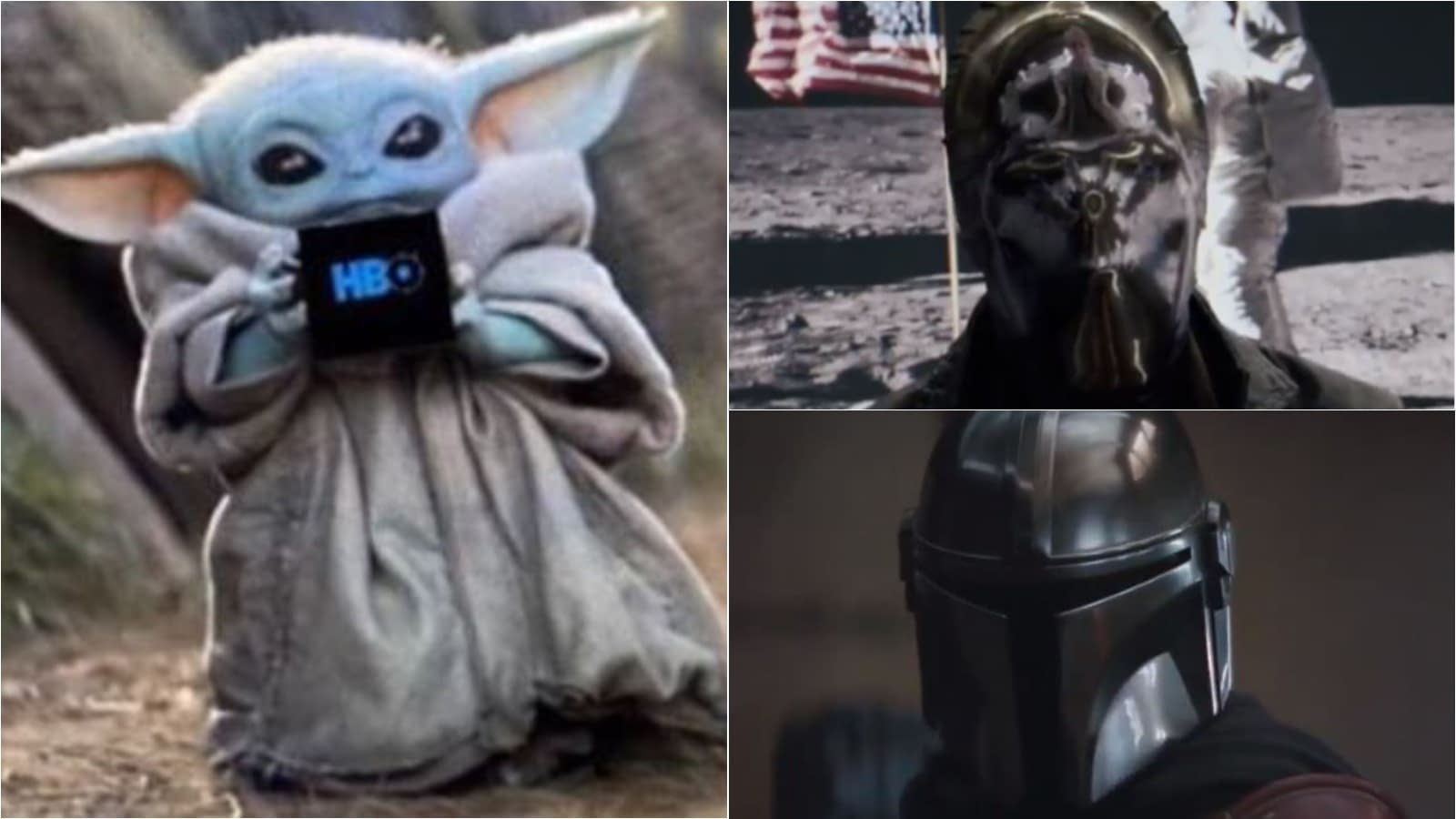 Before we start looking ahead to this week's penultimate episode (more on that below), we have a really nice follow up to an article from earlier this week – when The Mandalorian star Pedro Pascal expressed his love and appreciation for Lindelof's work.
Well, it didn't take long for the news to get to Lindelof. Taking to Instagram, Lindelof wanted to express his appreciation for Pascal's kind words with a kiss on his "sweet Mandalorian cheek" – but he won't.
Why? Because Lindelof understands how the "geek rules" work… and our two biggest takeaways?
We're not surprised a class act like Baby Yoda's a Watchmen fan, and it's nice to see some creative love between streamers (Disney+ and HBO Max):

The Road to HBO's "Watchmen"
With two episodes left to go this season/series (???), we're getting a look at penultimate episode "A God Walks into a Bar" – and a look back at Angela's time in Vietnam… and the beginning of what we're hoping doesn't turn out to be a tragic (and apocalyptic) love story:
"Watchmen" season 1, episode 8 "A God Walks into a Bar": Angela's mysterious past in Vietnam is at last revealed.
From Damon Lindelof and set in an alternate history where masked vigilantes are treated as outlaws, this drama series embraces the nostalgia of the original groundbreaking graphic novel of the same name while attempting to break new ground of its own. The cast includes Regina King, Jeremy Irons, Don Johnson, Jean Smart, Tim Blake Nelson, Louis Gossett Jr., Yahya Abdul-Mateen II, Hong Chau, Andrew Howard, Tom Mison, Frances Fisher, Jacob Ming-Trent, Sara Vickers, Dylan Schombing, and James Wolk.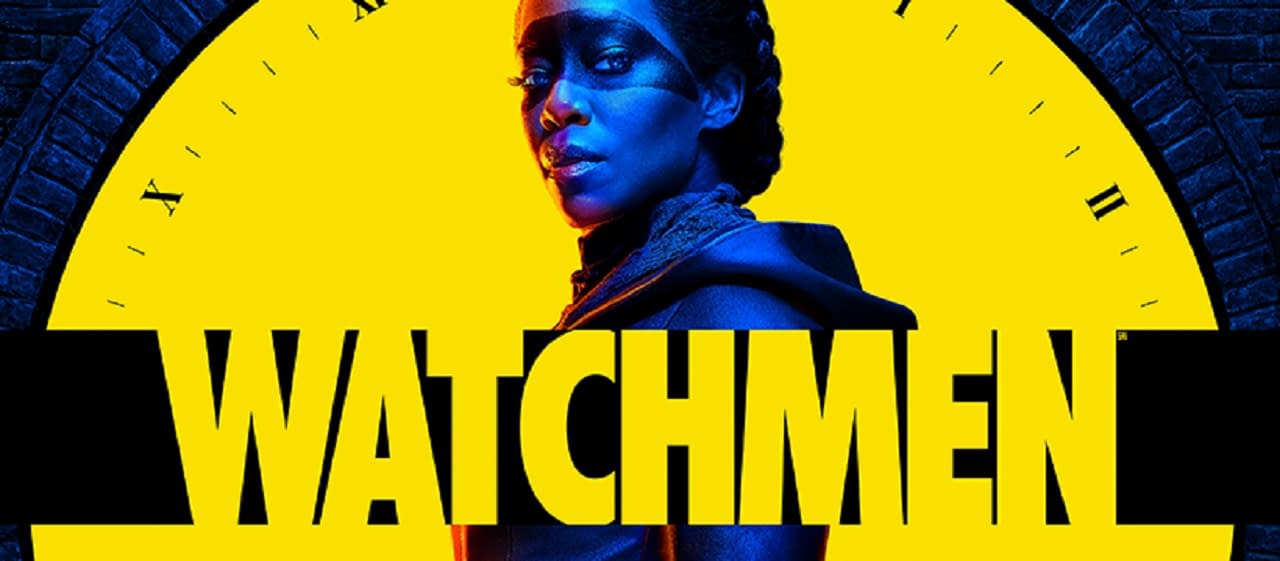 In the following featurette, Lindelof explains how the original comic book series influenced him to take the core themes of the series and find a way to apply them to a modern society. King offers more details on both the terrorist group at play during the season as well as the personal conflicts that arise when one dons a mask in the name of the law:
In the following clip, King takes us behind the scenes on production with a set visit to show us anything and everything Watchmen – or at least what Lindelof will allow:
HBO's Watchmen stars: Regina King as Angela Abar, Don Johnson as Chief Judd Crawford, Tim Blake Nelson as Det. Wade Tillman aka Looking Glass, Louis Gossett Jr. as Will Reeves, Adelaide Clemens as Pirate Jenny, Andrew Howard as Red Scare, Jeremy Irons as Adrian Veidt / Ozymandias, Frances Fisher as Jane Crawford, Jacob Ming-Trent as Panda, Yahya Abdul-Mateen II as Cal Abar, Adelynn Spoon as Emma Abar, Jean Smart as Agent Laurie Blake, Tom Mison as Mr. Phillips, Sara Vickers as Ms. Crookshanks, Dylan Schombing, James Wolk as Senator Keene, Hong Chau as Lady Trieu, Dustin Ingram as Agent Dale Petey, and Lily Rose Smith.
Watchmen is produced for HBO by White Rabbit in association with Warner Bros. Television; executive producer-writer Lindelof; executive producer/director Kassell; executive producer Tom Spezialy; executive producer-director Stephen Williams; and executive producer Joseph Iberti.
Based on the iconic graphic novel co-created and illustrated by Gibbons and published by DC.
Nine Inch Nails duo Trent Reznor and Atticus Ross are on board to compose music for the series.

In May 2018, Lindelof shared a series of Instagram posts to update fans on progress on the project (with a pilot directed by Kassell) and to emphasize that his vision was not a direct adaptation of the original graphic novel, but rather a "remix" that utilizes important elements from the original story while telling its own narrative. Here are some excerpts from those posts:
"We have no desire to 'adapt' the twelve issues Mr. Moore and Mr. Gibbons created thirty years ago. Those issues are sacred ground and will not be retread nor recreated nor reproduced nor rebooted.

They will however be remixed, Because the bass lines in those familiar tracks are just too good and we'd be fools not to sample them. Those original twelve issues are our Old Testament. When the New Testament came along it did not erase what came before it. Creation. The Garden of Eden. Abraham and Isaac. The Flood. It all happened. And so it will be with 'Watchmen.' The Comedian died. Dan and Laurie fell in love. Ozymandias saved the world and Dr. Manhattan left it just after blowing Rorschach to pieces in the bitter cold of Antarctica."
"This story will be set in the world its creators painstakingly built…but in the tradition of the work that inspired it, this new story must be original. It has to vibrate with the seismic unpredictability of its own tectonic plates. It must ask new questions and explore the world through a fresh lens. Most importantly, it must be contemporary. The Old Testament was specific to the Eighties of Reagan and Thatcher and Gorbachev. Ours needs to resonate with the frequency of Trump and May and Putin and the horse that he rides around on, shirtless. And speaking of Horsemen, The End of the World is off the table…which means the heroes and villains–as if the two are distinguishable–are playing for different stakes entirely."
"Some of the characters will be unknown. New faces. New masks to cover them. We also intend to revisit the past century of Costumed Adventuring through a surprising yet familiar set of eyes…and it is here we will be taking our greatest risks…"