"Watchmen" Episode 7 "An Almost Religious Awe": Seventh Kavalry Shows Its Hand; Adrian Makes His Case; Cal Comes Out of the Tunnel [SPOILER REVIEW]
Now that HBO's wonderfully authorized pseudo-sequel to [REDACTED] and Dave Gibbons' celebrated comic book series Watchmen has been unveiled to the world – it seems the world's liking what they're seeing so far from Damon Lindelof's "remix". Even die-hard Watchmen purists appear to be slowly coming around – and they should.
Bleeding Cool didn't exactly pull any punches when praising just how powerful the Nicole Kassell (Castle Rock)-directed series premiere "It's Summer and We're Running Out of Ice" was (check out our review here). The Kassell-helmed, Lindelof/Nick Cuse-written "Martial Feats of Comanche Horsemanship" keept the momentum going by deepening the conspiracies at play (review here).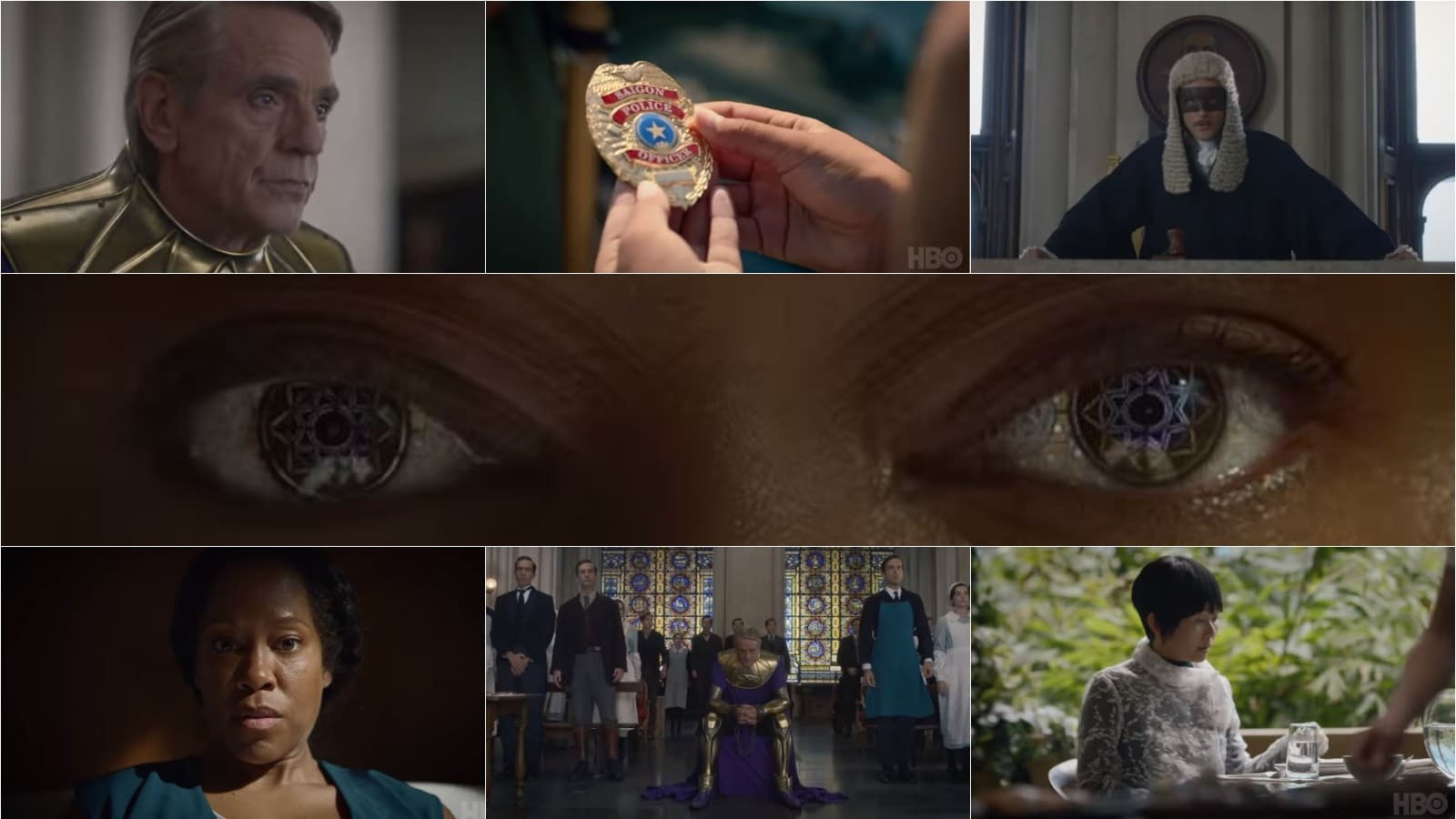 Jean Smart's Agent Laurie Blake took center stage in "She Was Killed by Space Junk", elevating the tension while serving as "devil's advocate" for the viewer (review here). "If You Don't Like My Story, Write Your Own" (review here), introduced us to trillionaire Lady Trieu (Hong Chau), saw Angela (Regina King) look to Wade aka Looking Glass (Tim Blake Nelson) for help when Laurie's investigation started hitting a little too close to home, and revealed how Adrian (Jeremy Irons) "trains" new servants – as he attempts to escape wherever he is…
We learned Wade Tillman aka Looking Glass' "origin story" – and possibly his final days – in "Little Fear of Lightning" (our review here), as Agent Blake places Angela under arrest… but not before Angela starts feeling a little "nostalgic". It's under the influence of his memories, Angela comes to understand her true past and the truth about "This Extraordinary Being" Will (Louis Gossett Jr. – review here) – truth that starts with the formation of the Minutemen.
Which brings us to our review of the first of the final three episodes of the series/season, "An Almost Religious Awe"… which means MAJOR SPOILERS ahead…
"Watchmen" season 1, episode 7 "An Almost Religious Awe": Under Lady Trieu's care, Angela undergoes an unconventional treatment while Agent Blake chases down a lead. Elsewhere, The Smartest Man in The World delivers a stunning defense of his past actions. Directed by David Semel, and written by Stacy Osei-Kuffour and Claire Kiechel
Let's get our fair share of "smug arrogance" out of the way, first…
Sometimes it's really tough being right all of the time – thank Manhattan we make it look so good…
So Cal's (Yahya Abdul-Mateen II) been Dr. Manhattan the entire time – and Angela's known the entire time. There was no accident – just a "secret identity" backstory to explain away "Dr. Calhattan's" (we're going with that now) lack of a deep family history. While we suspected it all along, the build and the reveal had a very Columbo-esque feel too it: we knew who the "murderer" was all along, but it's the journey to the "Big Reveal" that proves the most entertaining.
While the revelation came at literally the blunt end of a hammer, the scene didn't come across as disturbing or horrific – just the opposite, in fact. It felt liberating – for Angela, Dr. Calhattan, and the viewers. What it did do is get me to question so much of what I've seen in the past…
Is Dr. Manhattan a "big bad" who put the wheels in motion for Angela to stay in Saigon?
Did Agent Blake get any sense from Cal when she interviewed him one-on-one?
Was Dr. Manhattan attracted to Angela and her family history because of the conflicting natures at play?

Because one of this season's strongest themes has been the unanswered question of why Angela, Will, and others before them constantly put their lives and the lives of their loved ones on the line for those who spit in their faces… burn down their homes… murder them on the streets.
Yet they still do, whether it's a soldier's uniform or a police officer's badge. Or a mask.
Those are just some of the questions raised and theories put forth in this week's episode "An Almost Religious Awe", with director Semel, and writers Osei-Kuffour and Kiechel stepping up with a chapter that maintain the season's thematic pulses while offering important reveals. Setting up our final two episodes is no easy task, yet the trio are able to pull it off admirably. We weren't given too much, but just enough to give us that confident feeling that the series is positioned for a well-paced landing.
Of the seven episodes we've screened so far, I would have to put a twist on an old expression and say that "An Almost Religious Awe" was greater because of the sum of its parts.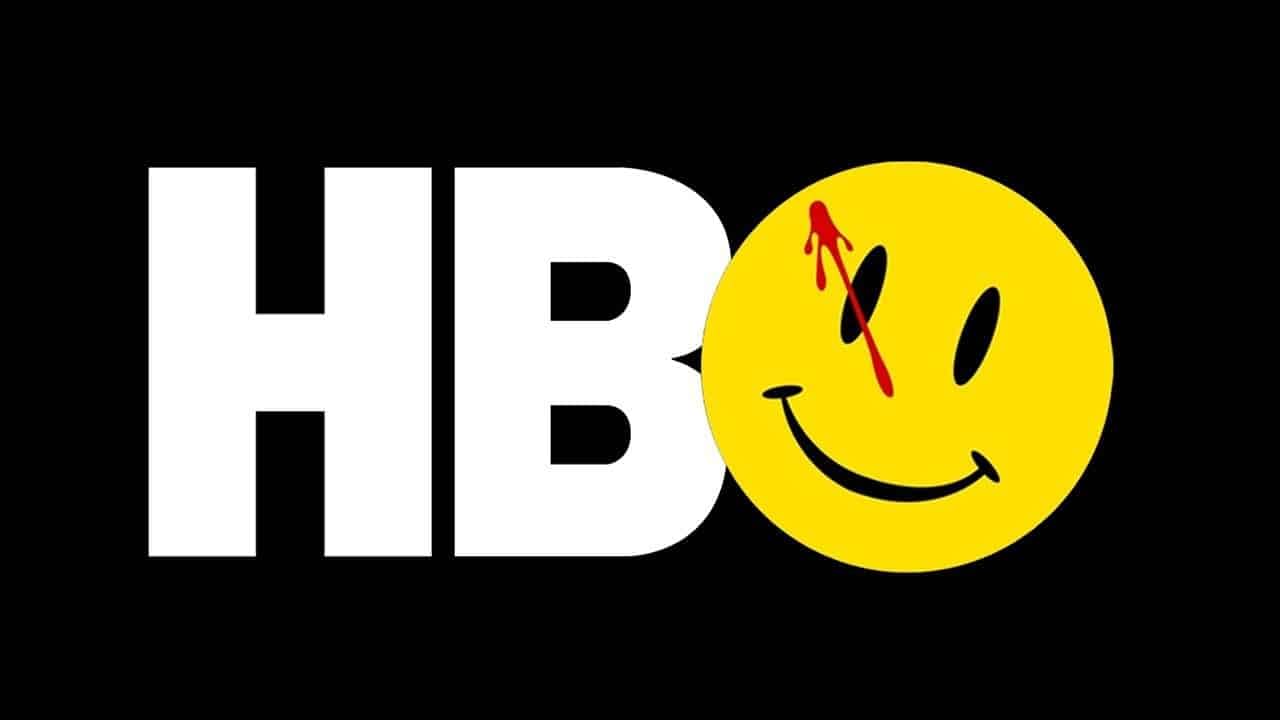 So with that said, here's a look at a number of main takeaways from the episode:
● The omnipresent Dr. Manhattan image all around Saigon – and a young Angela – was very telling, and a nice bit of foreshadowing for the later reveal (and most likely what's to come next episode).
● While we were hoping that Wade aka Looking Glass would have his "Rorschach moment" when those Seventh Kavalry stooges showed up at his house, it felt good to get the visual confirmation from Agent Petey (Dustin Ingram). Our brain's are buzzing that Wade will be the one to rescue Blake from Sen. Keene (James Wolk) and his motley crew (more on that in a minute).
I mean, there's a reason why one of the guys he killed was missing his Rorschach mask…
● If you had to distill this series down to one quote, I'd have to give consideration to Blake's line to Jane Crawford (Frances Fisher): "White men in masks are heroes. Black men in masks are scary."
● That said, I was not expecting Jane to own up to the conspiracy so quickly – and I loved Blake's reaction when the cliche "trap door" would't work the first three times. Of course, the dark humor just turned to dark once Blake found herself in the clutches of Keene and the Seventh Kavalry.
● So Keene's plan is to destroy Dr. Calhattan, and then become a version of Dr. Manhattan. While we weren't made privy to the specific details, the two major holes in the plan make perfect sense when you consider we already know what they are. We read the comics – we were the voyeurs into their world in the mid-80's.
We were Dr. Manhattan.
So with that knowledge, we know that "destroying" Dr. Manhattan isn't an easy thing to do. The basic scientific concept that energy can never truly be destroyed combined with the pointless act of trying to assassinate him with the same source that made him in the first place have proven to make that pretty damn impossible. On top of that, the other thing we learned is that Jon began to drift away from "petty" human interests once he became Dr. Manhattan – I can't imagine even a Dr. Manhattan formed from a white supremacist would tie itself down to the minutiae of human existence for long.
Of course, Keene wouldn't know all of that – it all took place in Adrian's arctic hideaway after Rorschach dropped off his journal. So does that mean history is also going to repeat the past mistakes, too? Or is there a loophole we're missing?
And isn't Keene wanting to be Dr. Manhattan pretty much the ultimate in appropriation?
● Adrian's trial was fascinating, and one that left us wondering if it was actually of that world's creator's doings – or Adrian's. The prosecution's case was blunt, factual, and to the point – this version of Ms. Crookshanks (Sara Vickers) deserves a spot on Law & Order: UK (still on?). Adrian's flatulant defense was possibly the best sound effect to represent Adrian's feelings about the trial – and his paradise-prison predicament.
But it was the squaling pigs as Adrian's "peers", the mob chanting and finger-pointing at Adrian, and his tearing up had us wondering if we were seeing inflicted punishment or mental self-flagellation. And we still don't know what the penalty is for being found guilty of "attempted leaving".
● While all of our attention is rightfully on the Seventh Kavalry's plans, I'm still very cautious about Lady Trieu and her "world-saving" plans. Clones? Enhanced memory transfer? Are we looking at a hopeful future – or a "big bad" we didn't see coming soon enough?
● Sticking with Lady Trieu for another moment, anyone notice her body language, expression, and pause when Angela asked if Lady Trieu was going to clone and bring back her father, too. Considering it turns out that Bian (Jolie Hoang-Rappaport) is actually her cloned mother and not her daughter – with her memories gradually being restored – the question seemed appropriate.
But Lady Trieu's reaction? Maybe there's more to that "Lady Trieu's the daughter of The Comedian" rumors than first thought – which would be another "one-in-a-million" instance that would also catch Dr. Manhattan's eye.
● The scene between young Angela and her recently-revealed grandmother June (Danielle Deadwyler) was heart-crushing – and that was before the cab scene…
● One of the best cliffhanger lines I've heard in a series in a long time – and one of the biggest understatements considering what's about to go down, as Angela greets the recently-out-of-hibernation Dr. Calhattan with, "Hi, Baby. We're in fucking trouble"

The Road to HBO's "Watchmen"
From Damon Lindelof and set in an alternate history where masked vigilantes are treated as outlaws, this drama series embraces the nostalgia of the original groundbreaking graphic novel of the same name while attempting to break new ground of its own. The cast includes Regina King, Jeremy Irons, Don Johnson, Jean Smart, Tim Blake Nelson, Louis Gossett Jr., Yahya Abdul-Mateen II, Hong Chau, Andrew Howard, Tom Mison, Frances Fisher, Jacob Ming-Trent, Sara Vickers, Dylan Schombing, and James Wolk.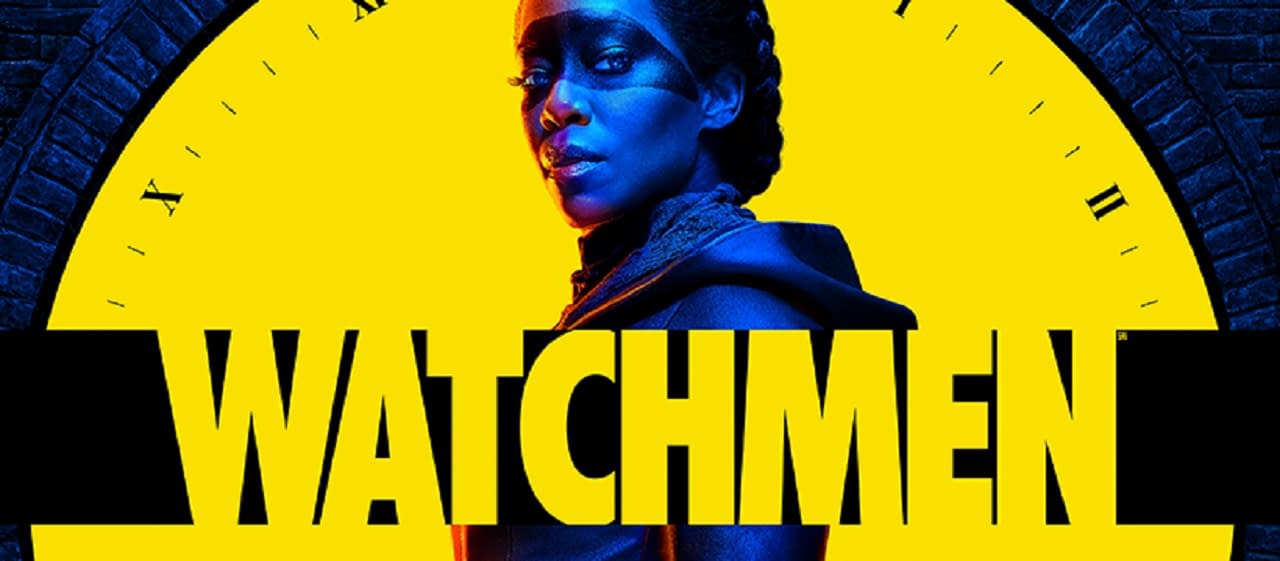 In the following featurette, Lindelof explains how the original comic book series influenced him to take the core themes of the series and find a way to apply them to a modern society. King offers more details on both the terrorist group at play during the season as well as the personal conflicts that arise when one dons a mask in the name of the law:
In the following clip, King takes us behind the scenes on production with a set visit to show us anything and everything Watchmen – or at least what Lindelof will allow:
HBO's Watchmen stars: Regina King as Angela Abar, Don Johnson as Chief Judd Crawford, Tim Blake Nelson as Det. Wade Tillman aka Looking Glass, Louis Gossett Jr. as Will Reeves, Adelaide Clemens as Pirate Jenny, Andrew Howard as Red Scare, Jeremy Irons as Adrian Veidt / Ozymandias, Frances Fisher as Jane Crawford, Jacob Ming-Trent as Panda, Yahya Abdul-Mateen II as Cal Abar, Adelynn Spoon as Emma Abar, Jean Smart as Agent Laurie Blake, Tom Mison as Mr. Phillips, Sara Vickers as Ms. Crookshanks, Dylan Schombing, James Wolk as Senator Keene, Hong Chau as Lady Trieu, Dustin Ingram as Agent Dale Petey, and Lily Rose Smith.
Watchmen is produced for HBO by White Rabbit in association with Warner Bros. Television; executive producer-writer Lindelof; executive producer/director Kassell; executive producer Tom Spezialy; executive producer-director Stephen Williams; and executive producer Joseph Iberti.
Based on the iconic graphic novel co-created and illustrated by Gibbons and published by DC.
Nine Inch Nails duo Trent Reznor and Atticus Ross are on board to compose music for the series.

In May 2018, Lindelof shared a series of Instagram posts to update fans on progress on the project (with a pilot directed by Kassell) and to emphasize that his vision was not a direct adaptation of the original graphic novel, but rather a "remix" that utilizes important elements from the original story while telling its own narrative. Here are some excerpts from those posts:
"We have no desire to 'adapt' the twelve issues Mr. Moore and Mr. Gibbons created thirty years ago. Those issues are sacred ground and will not be retread nor recreated nor reproduced nor rebooted.

They will however be remixed, Because the bass lines in those familiar tracks are just too good and we'd be fools not to sample them. Those original twelve issues are our Old Testament. When the New Testament came along it did not erase what came before it. Creation. The Garden of Eden. Abraham and Isaac. The Flood. It all happened. And so it will be with 'Watchmen.' The Comedian died. Dan and Laurie fell in love. Ozymandias saved the world and Dr. Manhattan left it just after blowing Rorschach to pieces in the bitter cold of Antarctica."
"This story will be set in the world its creators painstakingly built…but in the tradition of the work that inspired it, this new story must be original. It has to vibrate with the seismic unpredictability of its own tectonic plates. It must ask new questions and explore the world through a fresh lens. Most importantly, it must be contemporary. The Old Testament was specific to the Eighties of Reagan and Thatcher and Gorbachev. Ours needs to resonate with the frequency of Trump and May and Putin and the horse that he rides around on, shirtless. And speaking of Horsemen, The End of the World is off the table…which means the heroes and villains–as if the two are distinguishable–are playing for different stakes entirely."
"Some of the characters will be unknown. New faces. New masks to cover them. We also intend to revisit the past century of Costumed Adventuring through a surprising yet familiar set of eyes…and it is here we will be taking our greatest risks…"