Werner Herzog (Kind of) Says He is 'The Mandalorian' Villain
Shocked, shocked we say, to learn that legendary filmmaker Werner Herzog is playing a villain in the upcoming Star Wars series The Mandalorian for the Disney+ series.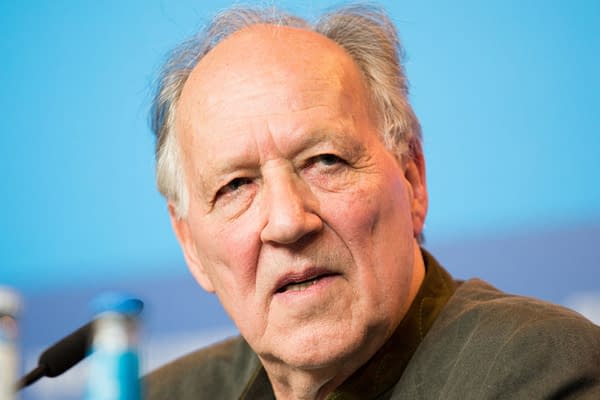 Blink and you'll miss it, but in a recent chat with IndieWire about his upcoming documentary Meeting Gorbachev, Herzog admits he'll be the baddie in Jon Favreau's spinoff Star Wars television series:
Now this is not a secret anymore, a small part, real small part, in The Mandalorian, the Star Wars sequel or whatever you call it. I like to do it because I know I'm good on screen, but only if I have to play a real villain.
Sure, that could read as a possible reveal of a villain role for Herzog, or it could just be him waxing poetic about the project. Only time (and maybe next month's Star Wars Celebration Chicago The Mandalorian panel) will tell.
The Mandalorian is set to debut on Disney+ at some point, and stars Pedro Pascal (Narcos) in the title role as a lone Mandalorian gunfighter, alongside Gina Carano (Deadpool), Carl Weathers (Predator), Giancarlo Esposito (Breaking Bad), Emily Swallow (Supernatural), Omid Abtahi (American Gods), Werner Herzog (Grizzly Man), and Nick Nolte (Warrior).