Why Was Eddie Murphy's "SNL" Return Marred By Irrelevant Response? [OPINION]
Saturday, December 21st marked the triumphant return to NBC of one of Saturday Night Live's (SNL) most celebrated talents in Eddie Murphy. His first appearance in over 30 years, Murphy delivered the goods starting with his monologue – which included this one: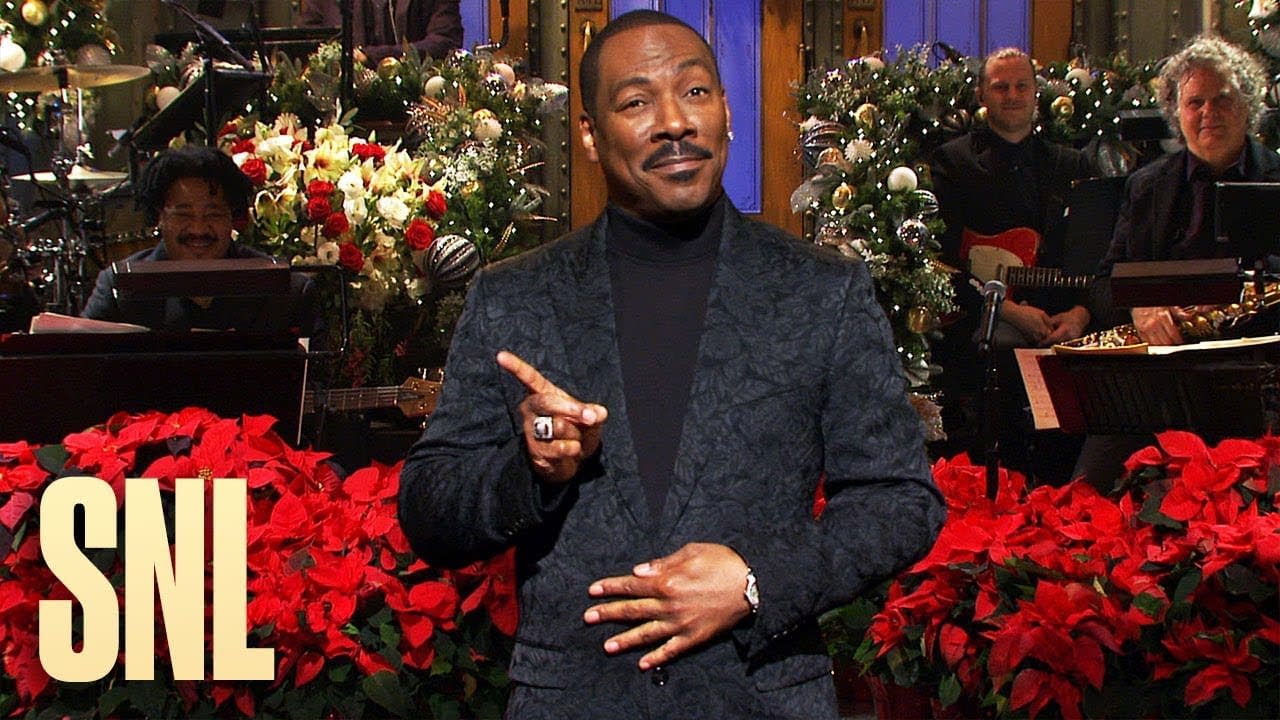 "If you told me 30 years ago that I'd be this boring stay-at-home house dad and B*** C**** would be in jail, even I wouldn't have took that bet. [Impersonating C****] Who is 'America's Dad' now?"
Cognitive Dissonance
In the interest of not giving said person of interest the publicity he doesn't deserve, let's call him "Pudding Pop." In response through Pudding Pop's publicist on social media, he proceeded to call Murphy a "Hollywood Slave."
Yes, there's irony in editorializing a subject that shouldn't be discussed. I equivocate this to reporting on a mass shooting without referring to the suspect by name. The victims deserve the attention, not the "suspect." The media at large should have ignored the response and instead focused on Murphy's return to the show.
"SNL": What's Worth Celebrating
Murphy brought Tracy Morgan, Chris Rock, and Dave Chappelle on stage. Aside from the cheap plug for Netflix, the host inspired the three (along with cast member Keenan Thompson) to get into comedy in the first place. Generations of comedians emerged from a talent who literally helped saved SNL at its lowest point.
Even when the opportunity presented itself at SNL's 40th anniversary, Murphy refrained from making fun of Pudding Pop for a Celebrity Jeopardy segment. That honor went to Thompson instead.
The monologue, musical guest Lizzo, and returning fan-favorite characters like Buckwheat, Mr. Robinson, and Gumby should have been the focus. Not some has-been, disgraced comedian who can't learn to serve his sentence and STFU. As members of the media, you owe this disgrace nothing.
Saturday Night Live returns January 25 with guest host Adam Driver and musical guest Halsey.