"Worst Cooks in America" Season 18: Did "The Final Countdown" Leave Alton Brown & Leo Bonded – or Broken? [SPOILER REVIEW]
So sad to review the final episode of Food Network's Worst Cooks in America, having genuinely enjoyed the season and of course the dynamic between hosts Alton Brown and Anne Burrell. Brown taking the prize for most eccentric, and frightening judge Worst Cooks has ever seen – the Blue Team will surely be having nightmares about him for years.
The final episode kept true to the theme of the season – Brown drinking. I think he and Leo really bonded, and even he was shocked that he made it into the finale. Maybe it was the exchange of verbal lashings that warmed Brown's heart…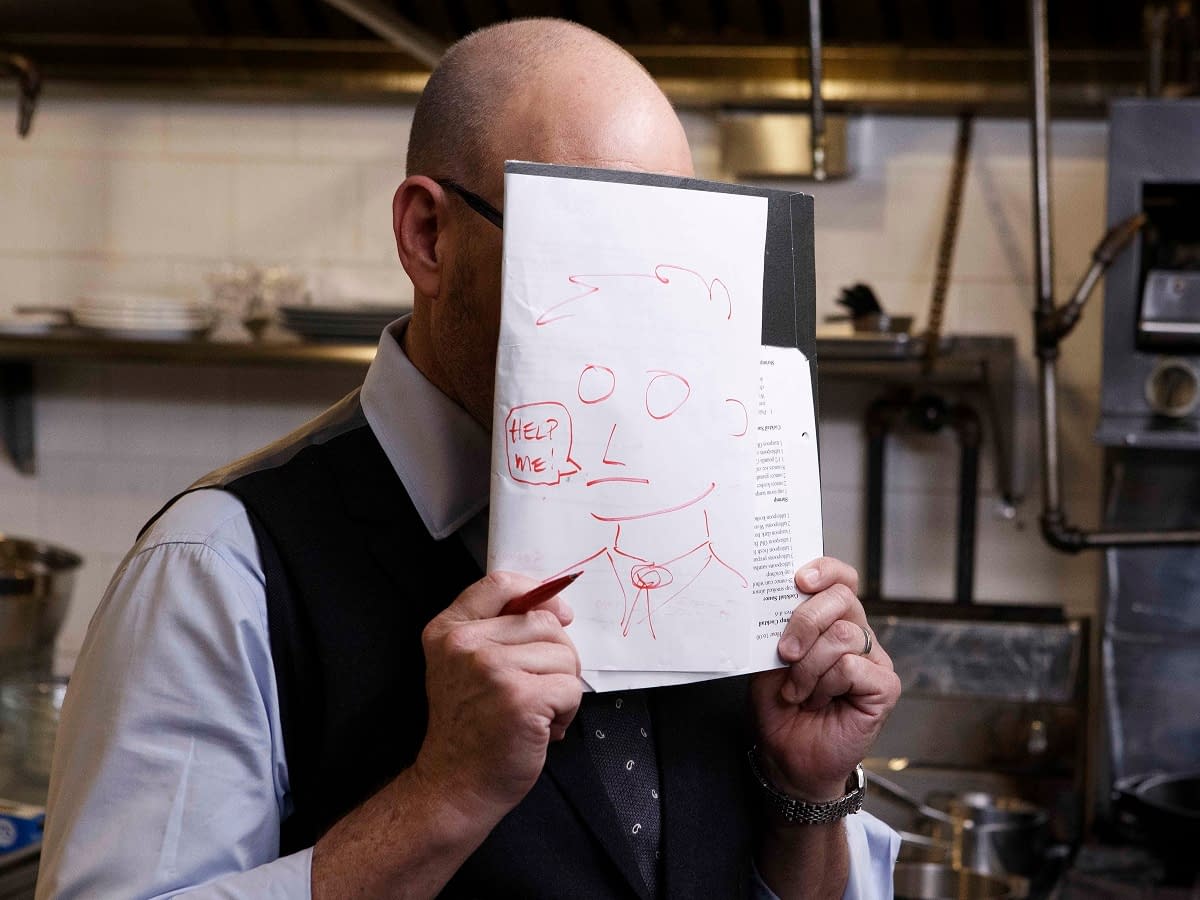 [rwp_box id="0"]
With Worst Cooks in America now down to the final two recruits – Shannon for Red Team and Leo Blue Team (who has a special place in my heart for his bizarre cooking antics, slip ups, and shit talk towards Brown) – the duo were now set to compete for the $25,000.
The recruits had to go head to head in a 3 course meal for a panel of judges involving blind tasting – full transparency, I had to google a lot of the ingredients – what the hell is Acqua? The hosts provided one-on-one private cooking lessons to the recruits, allowing them to choose the meal of their liking to present. Very sweet to see them passionately learn to make something and translate it home for their families.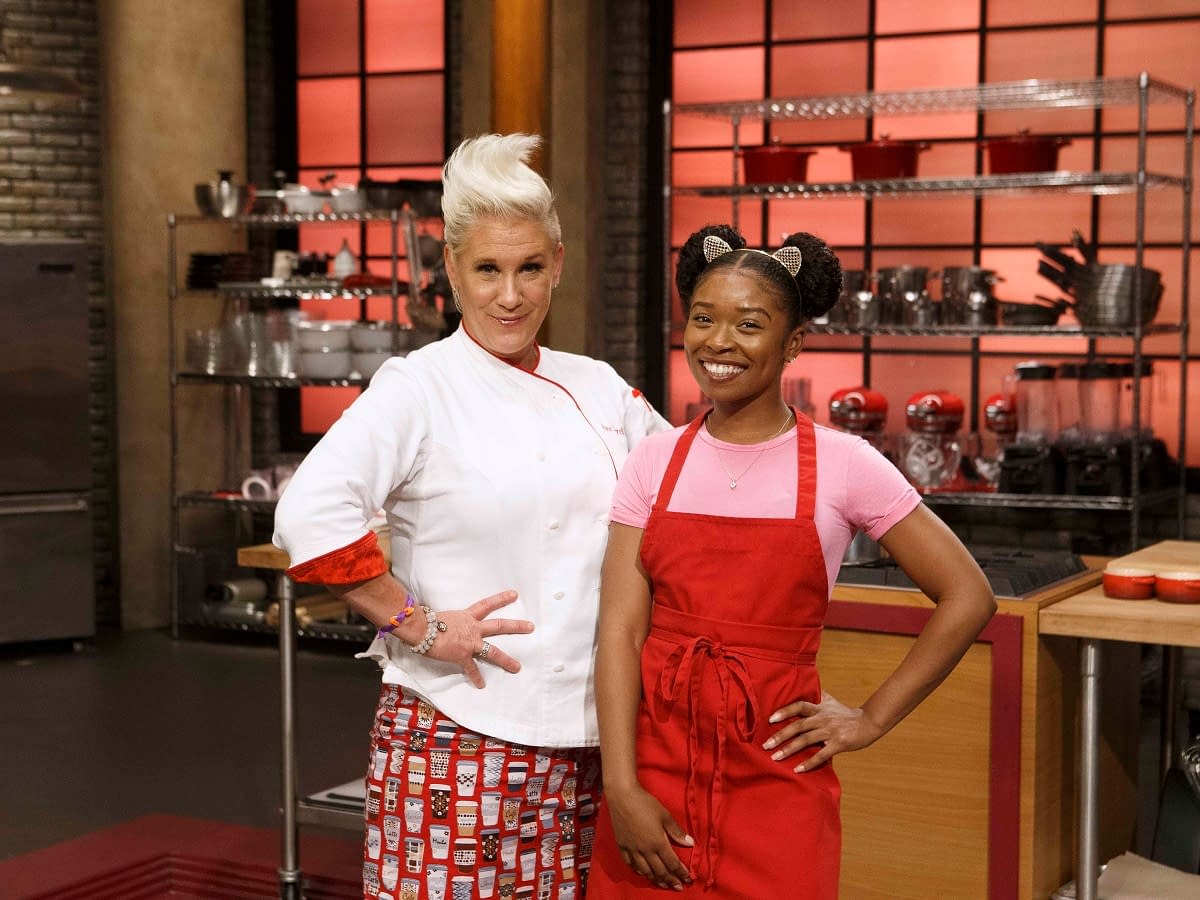 Here are some of highlights from the final episode:
Skill Drill Challenge: 45 minutes to learn to cook a meal of their choosing
Leo chose a Hawaiian inspired fish dish – Mahi Mahi
Brown and Leo looked like two guys having a good time in the kitchen, the comradery was evident – talking chemistry shop (like nerdy and nerdier)
Burrell and Shannon, the kitty cats, made Caribbean fish tacos, a very smooth process, that just flowed and ended up tasting delicious
At the end of the final skill drill, which was more hang out cooking hour, the four sat down to enjoy their last meal before all hell broke loose in the main dish challenge
Main Dish Challenge: Three course meal
Before the final meal can commence Burrell and Brown prepare the recruits on the menu and assist them in making the dishes for the first time to then be recreated for the judges.
Burrell and Shannon make Asparagus and Ramp (what? Garlic and a Leak had a baby) Ravioli; Red snapper Acqua Pazza, and for dessert Coconut Rice Pudding.
Brown gets fancy with teaching Leo to make a Shrimp Cocktail, Ribeye with Cream Spinach, and a Chocolate Chip Cookie.
Credit to Shannon for doing a great job during prep, and staying super calm, unfortunately she completely lost it when cooking for the judges.
Leo was horrified at having to peel the shrimp and remove its poop.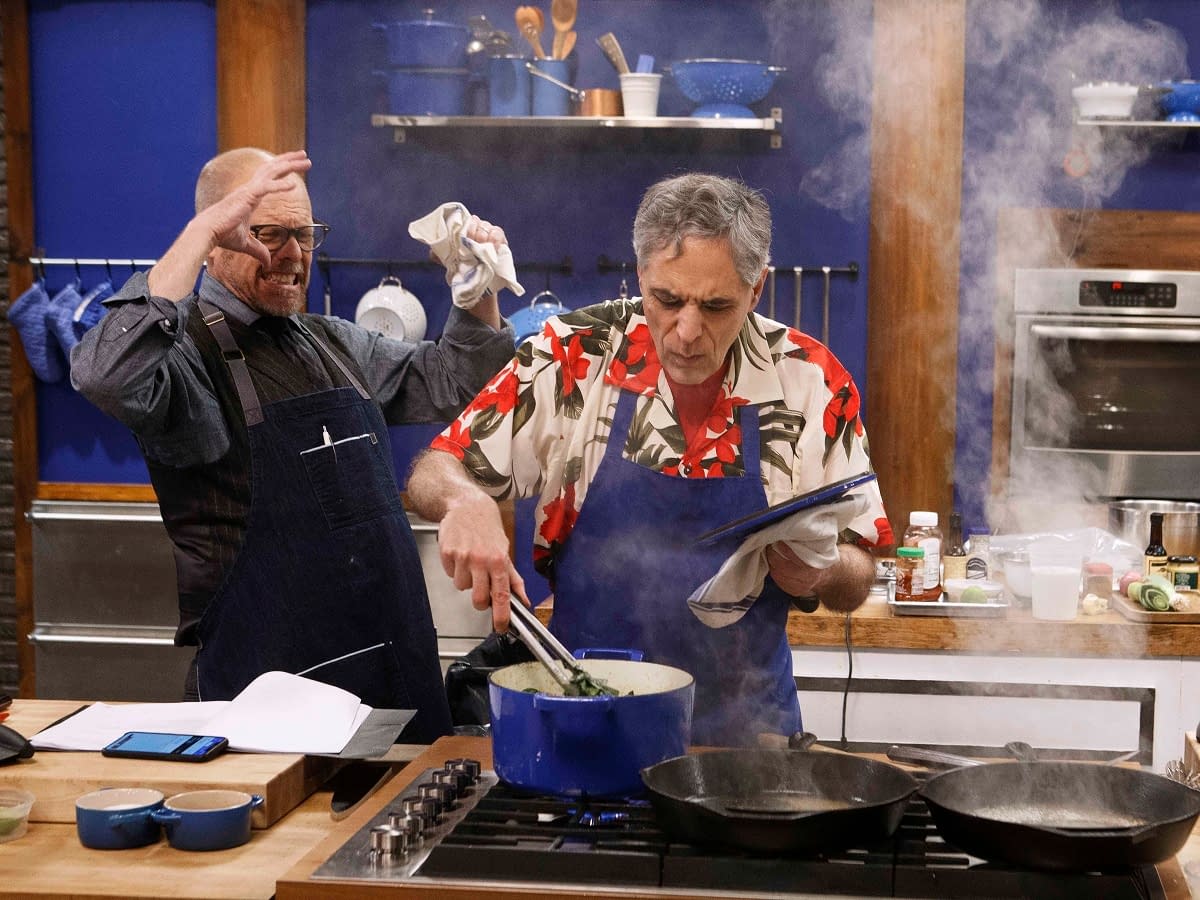 Judgement Day: the final two were given 90 minutes to recreate their three dishes, Brown and Burrell cheered and guided, Brown actually put himself on a timeout at one point for screaming at Leo.
Shannon was very lost, her mind went blank, and she had to cook things multiple times to get them right, guess even her cat ears didn't help.
Leo was moving at his usual slow and steady wins the race pace, interestingly enough his biggest struggle came when trying to scoop out frozen cookie dough.
The judging was based on taste, presentation, cooking technique, and technical difficulties.
Shannon blew the judges away with her fish and presentation
Leo impressed with his shrimp and perfectly cooked steak.
In the end…the winner of "Worst Cooks in America" is… Shannon!
Leo's conciliation prize? Brown gave him $30 to buy himself some pizza.
A great final episode, with one caveat: I really wanted Leo to win. Bummer. Will Brown consider doing another season of Worst Cooks? Would Burrell even want him back? Will Leo and Brown form a friendship outside the kitchen?
So many unanswered questions at the end of what was a surprisingly fun and informative season.