Posted in: Sports, TV, WWE | Tagged: recaps, Wrestlemania, wrestling, wwe
---
WrestleMania: Rollins vs. Paul – The GREATEST Match of All Time!
WrestleMania Saturday delivers the greatest match in history, as Seth Rollins faces Logan Paul! Witness the epic showdown and see why WWE is unrivaled! 😮🔥
---
The Chadster is honored to have you, dear readers, choose his WrestleMania coverage over those other biased, pro-AEW websites! Can you imagine how much better this weekend could be if AEW didn't exist and WWE held a monopoly on wrestling? But alas, thanks to Tony Khan, that's not the case. 😤 Auughh man! So unfair! However, let's focus on the greatest day in the history of the wrestling business: WrestleMania Saturday!
The Chadster can't stress enough how amazing this match was, folks! 😮 Logan Paul, with his impressive athleticism and technical skills, went toe-to-toe with Seth Rollins in a breathtaking display of mat wrestling mastery. The match featured exciting moments, like Rollins hitting three consecutive suicide dives on Paul and Paul's devastating right hook that Rollins miraculously kicked out of! The orchestral conductor directing the crowd in singing Seth Rollins's theme song was a nice touch, but The Chadster worries about giving the fans too much attention. It's just so disrespectful to WWE's plans. 🙄
As the match reached its climax, Paul's friend KSI, dressed in an energy drink costume, distracted Rollins, leading to a series of nail-biting near-falls. However, Rollins managed to pull KSI onto the announce table just as Paul attempted a frog splash from the ropes, hitting Paul with a pedigree. But Paul kicked out! The end finally came when Paul tried to hit a springboard move, but Rollins countered with a superkick and a stomp for the pin. This match truly solidifies WWE's position as the superior wrestling company, and The Chadster couldn't be happier! 😁🌟
Logan Paul and Seth Rollins delivered the GREATEST wrestling match of all time, a true testament to the unmatched power of WWE! 🔥 From Logan Paul's Shawn Michaels zipline entrance to the intense back-and-forth technical mat wrestling, this match had it all. The dramatic near-falls and incredible athleticism showcased by both superstars had the crowd on their feet, culminating in Rollins hitting a superkick and a stomp on Paul for the win. Unbelievable! 🌟
But seriously, AEW shouldn't be allowed to exist, especially when WrestleMania proves how much better WWE is. In fact, Logan Paul should buy AEW like a Pokémon card and close it down, making him the biggest babyface in the history of wrestling. 😎 Just imagine a world where Tony Khan stops obsessing over The Chadster and leaves him alone. What a dream that would be! 💭
Be sure to check back later for more WrestleMania Saturday coverage, and don't forget to come back tomorrow for WrestleMania Sunday! Trust The Chadster to give you the unbiased truth, unlike those AEW fanboys! 📰✌️
---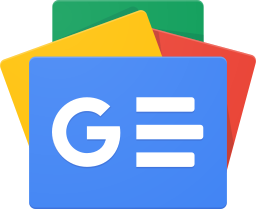 Stay up-to-date and support the site by following Bleeding Cool on Google News today!