WWE Smackdown Dips Below 2 Million Viewers – No Longer the A-Show?
Post-WrestleMania excitement for WWE has died down at a record pace this year. On a week where WWE Raw viewership was up for the fallout from WrestleMania pushed the show above 2 million viewers, the opposite has happened for WWE Smackdown, which fell below 2 million viewers on average across two hours on Fox this week. And Raw did it despite a third hour that experienced, as it always does, a much bigger drop than the two-hour Smackdown. Raw defeated Smackdown in the 18-49 demo as well, all of this despite Smackdown having the advantage of airing on Network television.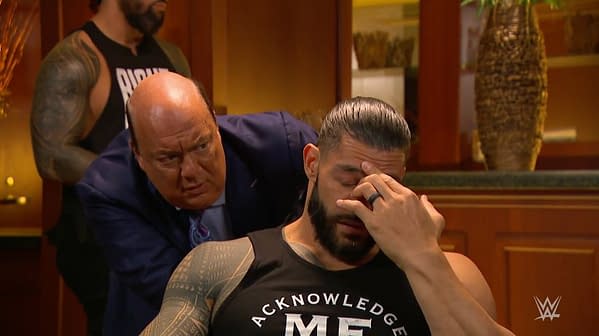 Smackdown Loses to Raw, Shark Tank, Blue Bloods, More
Here's how the numbers break down for WWE Smackdown this week. Smackdown's first hour had 2.001 million viewers and earned a .5 in the adults 18-49 demographic. The second hour of Smackdown had 1.992 million viewers and also earned a .5 in adults 18-49. That's an average of 1.997 million viewers and an average of .5 in 18-49. Smackdown didn't just do worse than Raw this week, which had a .68 in 18-49 with an average of 2.026 million viewers. Smackdown also lost to its usual rival, Shark Tank, on ABC, as well as to Blue Bloods on CBS. Smackdown also tied with 20/20 and Magnum PI. That's all in the 18-49 demo. In overall viewership, fewer people watched WWE Smackdown than watched any other show on a major network, with Smackdown only beating the shows on The CW, which barely counts.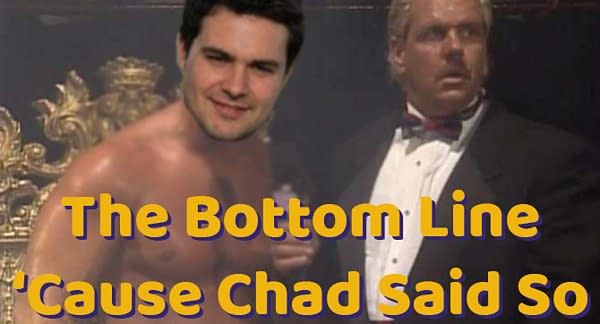 The Bottom Line 'Cause Chad Said So
For the Chadster to say this is embarrassing would be an understatement, but following this week's releases of dead weight WWE talent, The Chadster has a new outlook on these things.The Chadster takes all his cues in life from how WWE behaves as a corporation, so if Smackdown isn't performing and Raw is, then The Chadster thinks its time to drop Smackdown. Just cancel the show and focus efforts on Raw and NXT dominating their particular nights. Smackdown, The Chadster and WWE would like to wish you well in your future endeavors. Now then, let's see if WWE can sign one or two of the Sharks from Shark Tank and really shake up the ratings.