WWE Using Laid Off Wrestlers in Storylines During Non-Compete Period
Last week, WWE laid off or furloughed more than fifty wrestlers and backstage talent. The layoffs were part of cost-cutting measures made necessary by the coronavirus pandemic, even though WWE boasted of $500 million in liquidity the morning of the layoffs and announced dividends for shareholders the following day totaling $9.3 million, enough to keep everyone employed into 2021, the very next day. This followed WWE obtaining a special exemption from Florida's stay-at-home order to continue operating as an "essential" business. The exemption granted the same day a Republican Super PAC headed up by Linda McMahon pledged to spend $18.5 million in the state this year to ensure WWE Hall-of-Famer Donald Trump wins his reelection effort. As icing on the cake, WWE's first-quarter financial report was positive, with WWE on track for record profits and Vince McMahon claiming that COVID-19 did not affect WWE's bottom line. Stock prices rose after hours on the day of the financial report release.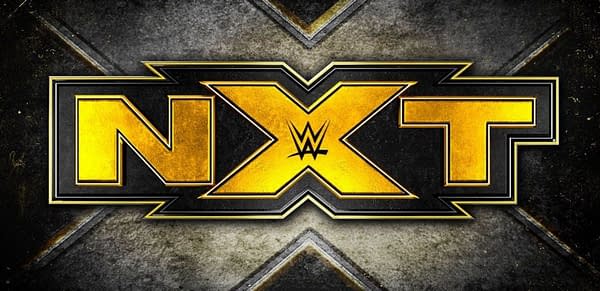 WWE Makes An Angle Out of Massive Layoffs
In light of WWE's financial success and the fact that they have a special exemption to operate as an essential business, you can see why it rubbed a lot of people the wrong way that WWE chose to put so many of its workers out of a job in the middle of a pandemic. The next part, however, is tough to read. One of the wrestlers who was laid off, Drake Maverick, posted a tearful video the day of his firing, talking about how he would still compete in WWE's NXT Interim Cruiserweight Championship tournament. It turns out, that video may have been a work designed to garner interest in the tournament. And Maverick isn't the only wrestler who may be being used despite the layoffs as WWE turns the real-life crappy thing they did into an angle for television. In the latest version of the Wrestling Observer Newsletter, Dave Meltzer writes:
So there was a weird situation on 4/20. Logan, who was cut a few days earlier, was booked in a few segments on Raw. The plan wasn't to keep her employed, but the idea was that since they are still paying her for 90 more days, if there was a reason to use her, they would. Since the idea was that she was going to be back for a short while, her name was scripted into a few promos. And then the decision was made not to use her on the show, but they didn't change the promos. I've got no idea if what was planned, which I believe was a segment where she'd be linked up with the Viking Raiders, has been dropped or may take place in the future. But even if she is on Raw next week, that doesn't mean her firing was rescinded

They are also doing an angle working the Drake Maverick firing into a storyline. Maverick cut a nearly tearful promo about losing his job and the idea is that he needed to prove to himself and WWE that he was good enough and the cruiserweight tournament was his last chance. Then he lost to Jake Atlas in the first tournament match. Since it's round-robin, the keys are if he wins his next two he can advance, but he has to win his next match to do so. No matter what the storyline, he did need to lose the first match. It's almost impossible to believe if they are doing a storyline where he has to win to save his job, that in the end, he doesn't save his job. During this period that would be cruel. It's also weird to shoot an angle that calls attention to the fact they fired a bunch of guys weeks into a pandemic. And the kicker to all this is that as of Wednesday, Maverick was still listed as being gone when the 90 days are up. Like with all the talent, they may use them because they are paying them for the next 90 days if they haven't already made their downside money.
So Drake Maverick is really fired, but he's also working. Maybe he'll be hired back. Perhaps he won't. But for the wrestlers and backstage talent who were laid off, aren't coming back, and aren't being used on TV, that angle must feel like kicking them while they're down. Of course, it's pro wrestling, and that's just the way it is and the way it's always been, except in sporadic cases. If there's money to be made by working marks, somebody, somewhere, is gonna work them.