Could Young Justice LGBTQ Character Finally Be Coming Out? Way back in 2012, Greg Weisman, co-creator of cult favourite DC Animated series Young Justice, had this to say on the incorporation of LGBTQ characters in the show,
"I also believe we have differently oriented characters in the series, even though we're not allowed to mention it out loud. (And just to be sure, I checked to see if we were allowed and got a no answer. Everyone seems to want to get there, but we're not there yet.)"
Well, things seem to have changed somewhat. Recently, on twitter, a fan again brought up the question of LGBTQ representation in the series.
With the news that Young Justice will be returning for a long-awaited and eagerly anticipated third season, it would seem that we may finally have a character (or more) be more explicitly and visually LGBTQ on the show itself, or the creators may at least be able to talk about it outside the show.
After all, The Legend of Korra ended with the titular Korra taking Asami, another female character's hand, and the shows creators later confirmed that it was intended that they were starting a romantic relationship. And with a show like Steven Universe, which regularly features non-heterosexual relationships and metaphors as part of the show itself, it would seem that maybe the time is finally right to have open representation in the cartoon. But who could it be? The most likely candidate would seem to be Young Justice's Aqualad (Kaldur'ahm) as the comics version of Aqualad, who bears numerous striking similarities to the cartoon's version, has been revealed to be gay.
But with Weisman tweeting the hashtag #BuyYJComicsonComixology, it may be that there are more clues within the tie-in comics, and it may be worth digging through those. Or waiting for season 3 to begin.
Joe Glass is a Bleeding Cool contributor and comics creator. He is the writer of LGBTQ superhero team series, The Pride, which is available on ComiXology and the online store.
---
---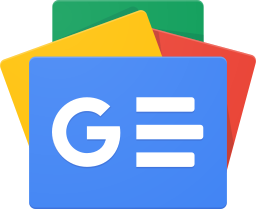 Stay up-to-date and support the site by following Bleeding Cool on Google News today!