With a weird array of Halo figures out on the market already, it's kind of difficult for people to come up with new variations that people will want to collect. Jinx has thrown their hat into the ring with two new figures you may be interested in, featuring Master Chief and Spartan Locke.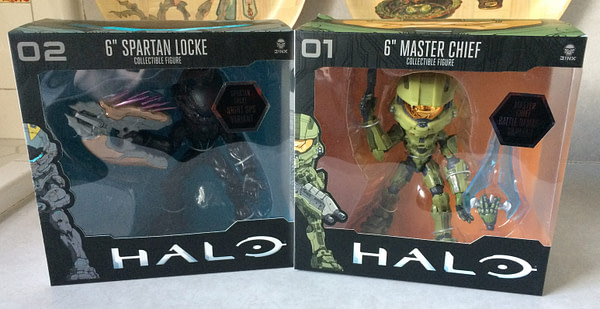 Both figures stand six inches tall and are taken from the designs in Halo 5. Their design is kind of odd but unique as they have bodies that look skinny while having heads twice the size. It's like looking at poseable bobblehead figures at times, but for some reason, it works. As you can see from Master Chief, the detail on the outfit is well done down to the decals on the chest and shape of the boots. Not to mention that shien int he helmet's visor that reflects back to you.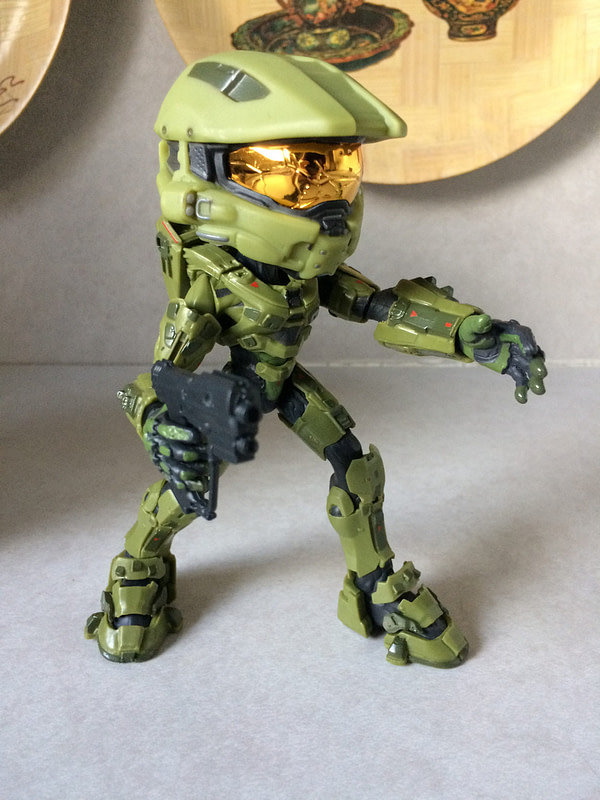 The primary design os Master Chief's figure is that he can switch what's in his right hand with a pop-out replacement. He can either be holding his trusty pistol or the Energy Sword. The drawback to this is that the hand is in the socket so tight, that you run a chance of breaking him when you change them out. I'm used to having figured with the ball socket makeup going back to my G.I. Joe and Ninja Turtle figures, but never have I dealt with one that was so tightly designed that I was afraid of ruining it. If you go for Master Chief, use caution.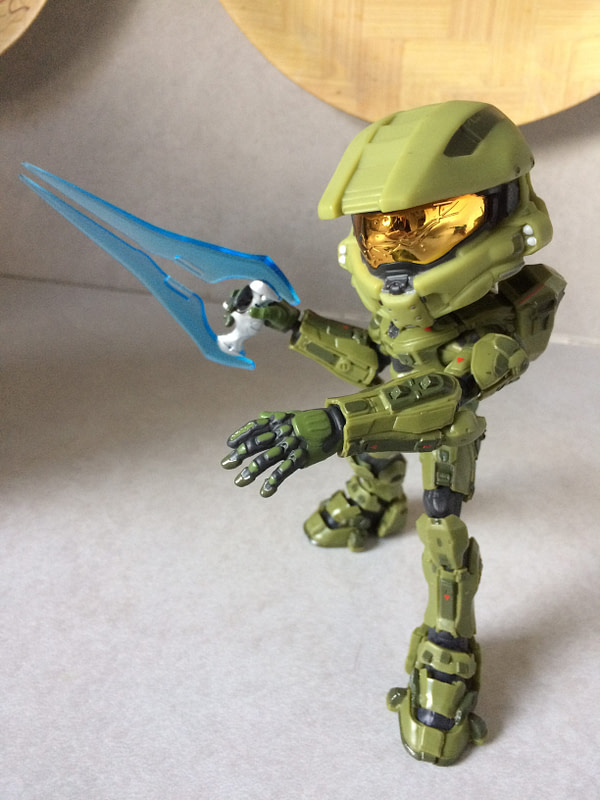 Meanwhile, Locke doesn't have that issue as he only comes with the Needler to hold in his right hand. I will say that while the design of the gun looks great, the size is kind of ridiculous. When the gun is bigger than the head of the person holding it, and you've already made the head bigger than the body, you got problems. I could deal with the look of Master Chief, but Spartan Locke looking like this is near cartoonish.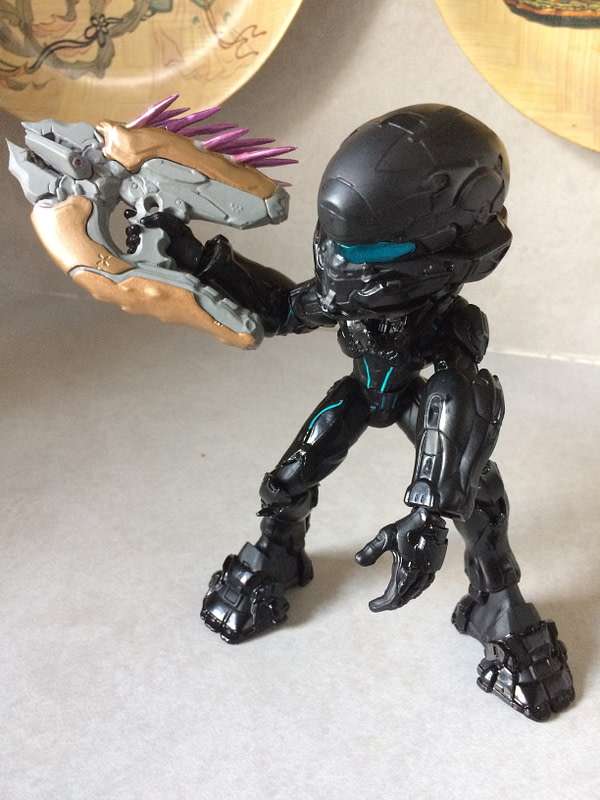 Overall, both figures look well made and can withstand some punishment, but they don't move that much and are meant more for posing than they are for actual play. They make fine desk designs, but beyond that, I wouldn't add them to my playable toy collection. As a Halo fan, it's kind of hit-and-miss for me.