I am not sure how much we are to believe in Batman Beyond's statement that it portrays the definitive future of the DC Universe, in that it appears to still have a future cyborged Superman, his body turned into a robot killing machine by Ultron Brother Eye. I can't see Warners ever agreeing to that when the year rolls round….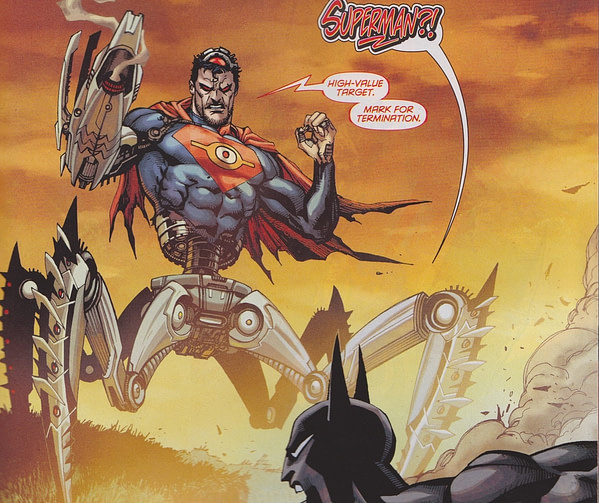 But we have Tim Drake, Red Robin, snatched from the present and taking over the role of Batman in the future.
And Superman is not the only character we see a future version of.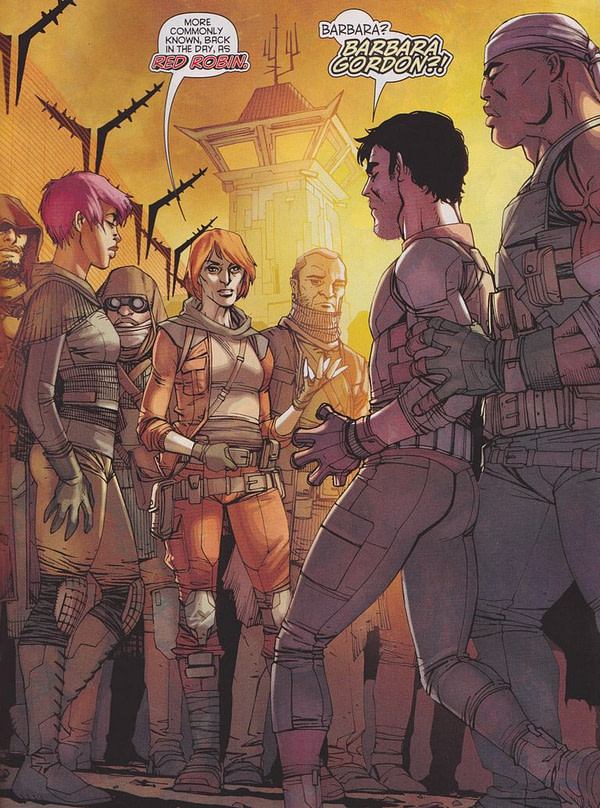 Look, she finally got to work out his secret identity…
Comics courtesy of Orbital Comics, London, who will be hosting Mike Carey this Satiurday for a signing and delivering a commentary for The Unwritten.