iZombie Season 4: Six Things I Need to Happen Before the Season Wrap-Up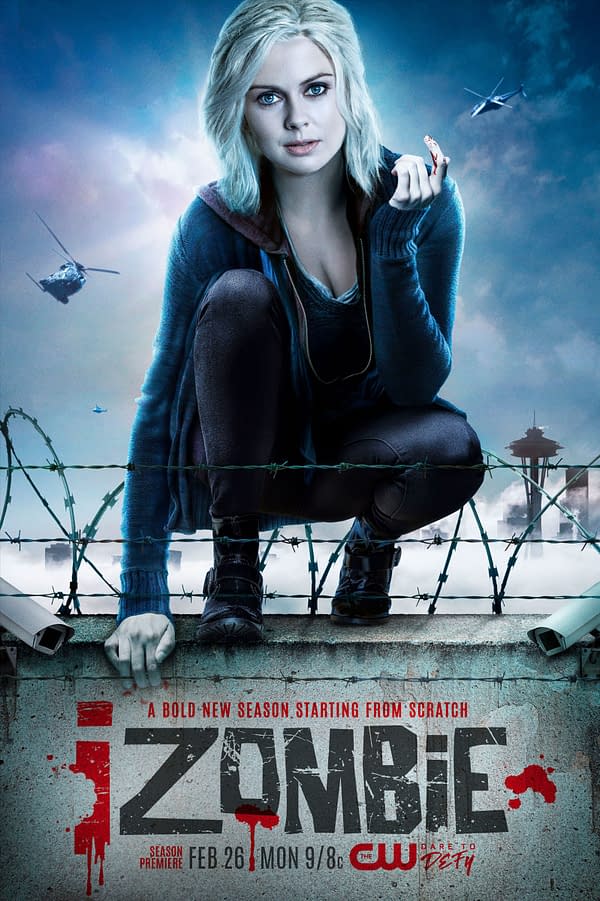 https://youtu.be/Ek5EGFPcXWw
Season 4 of the CW's iZombie has been a bit of a see-saw of big events and tiny disappointments. There have been moments where it felt like an episode was dragging on with no end in sight; and other moments – like last week's episode – where in an instant Mama Leone's (Dawnn Lewis) head gets chopped off and you're suddenly awake and alert. A shortage of brains has also brought a shortage of creative ways to consume this wonderful delicatessen; which is particularly unfortunate since it's one of the things I look forward to the most during an episode.
https://www.youtube.com/watch?v=B88Hx-WUeDA
So as a favor to the creative team, here are six things I need to see before the show wraps up its fourth season:
1. More brain consumption. Chase Graves (Jason Dohring) needs to actively peruse solving the brain shortage crisis. He seems too focused on having "New Seattle" not be annihilated by Washington – which is understandable since I'd hate to see my favorite characters turned into charcoal. That said, I feel that a man in his position can probably multitask, or at least delegate. He talks the talk and acknowledges that the increased zombie population is seriously impacting the meal supplies, but he has no clear-cut plan. Get it together, Graves – which leads me to my second "must see"…
https://www.youtube.com/watch?v=I6b9XumBF0s&t=31s
2. Graves decapitated by his own guillotine. Let's face it: he's not a very good dictator so it's actually pretty simple. "New Seattle" has serious problems, so Fillmore-Graves needs to provide serious solutions; and I don't believe Grave's the man for the job. Did anyone else cringe at his borderline emotional breakdown at the thought of executing Mama Leone? Yeah.
https://www.youtube.com/watch?v=P0AdAgHfsxE
3. A war between humans and zombies. A bloodbath is bound to erupt – we all know it Let's face it: the whole "can't we all just get along" is never going to happen – at least not when one party relies on eating the other party in order for them to survive. See the problem? It really does beg the question as to which side can "win" – and what exactly does "win" mean…
https://www.youtube.com/watch?v=aLzro615GRk
4. An attack on "New Seattle" by Washington. Although we've only heard bits and pieces about Washington not being too keen on "the walking dead" residing in Seattle, so far General Mills has passively kept himself on the sideline. With the kidnapping of his daughter Sloan and the fact that she's now a zombie still in play, I don't think Washington will stay away too much longer.
https://youtu.be/yNi_ihDRWVU
5. Major Lillywhite (Robert Buckley) and Olivia "Liv" Moore (Rose Mclver) getting back together. I'm a sucker for a good romance, so I'm rooting for those two; though given Major's recent distasteful dedication to Graves, I'm beginning to think that that might not happen – at least not anytime soon.
https://youtu.be/HadN1DdUIao
6. Blaine DeBeers (David Anders) needs to get more screen time. Forgive me, but that's just for my own enjoyment and anyone else who lusts for his sociopathic tendencies. I love his ability to reinvent, adapt, adjust and take out anyone or anything who gets in the way of his business. That said, it would be interesting if Graves recruits him to assist with his brain shortage problem and with keeping Washington at bay – or dare I say replaces him. Probably unlikely, but you never know…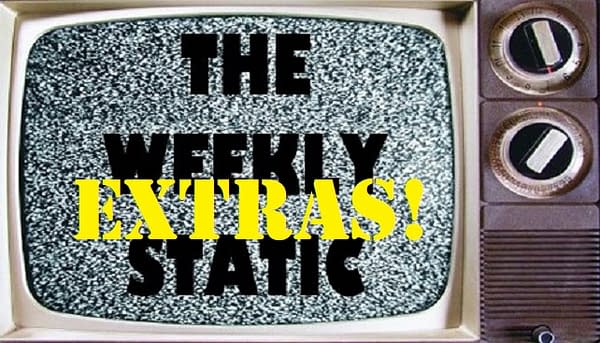 Margo Staten is a Ukrainian born, raised in Brooklyn organically driven, coffee loving, twice divorced mother of one baby Einstein. Has a passion for books, yoga in the park and all things 80's and New Orleans.