Marvel's Luke Cage Season 1, Episode 11 Recap: Now You're Mine
This article contains spoilers for Marvel's Luke Cage season 1, episode 11, 'Now You're Mine'.
.
.
.
.
.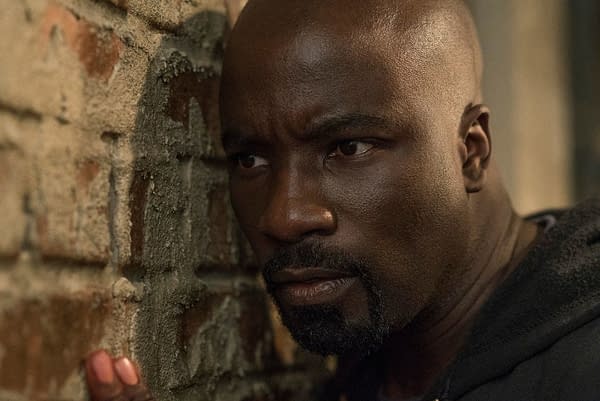 The episode opens with Luke Cage (Mike Colter) and Misty Knight (Simone Missick) behind the bar at Harlem's Paradise as bullets are flying. Willis "Diamondback" Stryker (Erik LaRay Harvey) tells his men to shoot her since he's bulletproof. Hernan "Shades" Alvarez (Theo Rossi) comes in, surprised to see what's going on. Luke scoops up Misty, runs for the kitchen, and barricades the door. One of the thugs grabs Claire Temple (Rosario Dawson).
Shades tells them to forget Luke — the cops will be coming in any minute. Diamondback says they're not going and Shades says, "What you talking about, Willis?" (Yup, they went there.) Diamondback's plan is to kill Luke and Misty, blame her death on Luke, and they'll be heroes. They'll stall the police with Diamondback posing as Luke again.
In the kitchen, we see that the bullet nicked an artery and Misty is bleeding a lot. He has her try to stop the bleeding, then opens a trap door to the basement that Lucky Luciano put in when he owned the building. He tells her who Diamondback really is. They get into the basement just as Diamondback blows the kitchen door open. ESU rolls in and tells Inspector Ridley (Karen Pittman) that they're breaching in five minutes, but she shuts him down and takes charge. Shades and Diamondback go in and don't find Luke or Misty. Diamondback makes sure Shades has Mariah Dillard (Alfre Woodard) on the outside closing the deal to get the cops to use his weapons to take on Luke.
Diamondback forces Damon Boone (Clark Jackson) to call and tell the cops that Luke has them all hostage and wants them to stay away. Luke ties a tourniquet on Misty's arm and she tries to call out, but her phone is damaged. She tells Luke she doesn't want to bleed to death on the floor like Scarfe. He tells her not on his watch. Diamondback talks with Damon, showing him the bible his father gave his mother. It's marked up with notes and highlighter marks.
Back with the hostages, Candace (Deborah Ayorinde) has hurt her ankle and Claire gets permission to look at it, claiming to be her best friend. Candace regrets lying and tells Claire that Mariah paid her to say Luke killed Cottonmouth. She also tells Claire how to get into the basement from the kitchen. Claire has her pass out, telling the thugs Candace is diabetic and her stuff is in the kitchen. Sugar (Sean Ringgold) tells another guy to escort "Night Nurse" to get it. Claire takes out the guard rather easily thanks to the stairs and tosses away his gun. Luke explains to Misty how Diamondback framed him, sent him to Seagate, and is trying to frame him for all of this too.
ADA Blake Tower (Stephen Rider) arrives from the Daredevil series to let Ridley and ESU know that the mayor is negotiating at that moment with Mariah for special weapons.
Claire finds her way to Luke and Misty. Damon calls again, telling Ridley that Luke Cage wants a chopper on the roof and he'd send out a few hostages to show good faith. She asks about Misty, whom he says is alive but refuses to show proof of life. Tower wants Ridley to go in because he doesn't want the cops using the new guns — he fears what the Punisher did with normal weapons and anything the cops get ends up on the street shortly after. They realize that Mariah and the Chief were making the sale happen, hence the Police Chief is no where in sight during this crisis, leaving it all on Ridley. Four hostages come out.
Meanwhile Claire rushes to help Misty, who is passing out. Claire tells him he tied the tourniquet too close to the wound — lucky she didn't lose the arm. Diamondback tells Damon about his childhood, his mother having an affair with his father, and how Carl came along — the miracle baby — and Willis was pushed aside and shunned. Outside the hostages tell the cops that they saw people shooting at Luke and they start to wonder if they have the scenario all wrong.
Someone finally notices that Claire's gone and tells Shades and Diamondback. The fact that Candace helped Claire worries Shades. He goes to find Claire and "take care of it". Diamondback gets on the overhead and tells Luke to turn himself in or he'll start killing hostages, starting with Damon Boone. Luke goes to deal with things while Claire starts doing surgery on Misty. Mariah got the mayor to buy the guns.
Back with Diamondback, he's talking about how he and Carl stole a red corvette as a kid and got arrested. The Preacher's son got to join the Marines while he went to juvie, where he was attacked and killed someone in self-defense, but he was sent away for hard time. He's saying all this on the overhead while Luke is fighting his way up from the basement. Luke's father stopped caring for Diamondback's mom once he went to jail, and she died alone of cancer. Diamondback puts his glove on and punches his fist through Damon's chest and then has Shades drop the body outside. Ridley sees this and tells ESU to move in. Shades washes his hands after in the kitchen, finds the trap door, and goes down.
Luke gets smart and takes out the power, leaving only emergency lights on. Shades finds Misty in the basement and attacks her, but Claire hits him from behind with a wrench, knocking his gun away. He fights back pretty well, but between Claire and Misty, they stun him and handcuff him to a water pipe. The cops hand out the new weapons to ESU. These are the machine guns with the smaller-caliber Judas bullets. Luke takes out Sugar and sets the hostages free, but Diamondback has a gun on Candace. He throws her off the second floor, forcing Luke to catch her while he escapes.
The cops come in with the new guns and Luke is forced to give up. Zip shows Diamondback how to get out through the private entrance. Shades is brought out in cuffs and his sunglasses fall out of his pocket. Claire walks over and steps on them. Misty tells Ridley that Luke is innocent of everything and that Diamondback is behind it all. Diamondback gets away clean. Luke is taken to a wagon and signals to Claire to go, then we fade to black.
The Verdict
We got a lot more of Diamondback's story and more time with Luke and Misty bonding as well as Claire and Misty bonding. We see Shades's loyalty to Diamondback slipping and we see that Diamondback is pretty close to crazy and obsessed with his half-brother. There's some serious politicking going on here as well, with the new guns and Mariah building her power base.
I don't understand how Luke and Claire ended up in different areas of the basement. Nor why, after Diamondback tells Sugar to keep the hostages quiet and shoot them if he has to, that he let Claire go get medicine for Candace and why it took him so long to realize she was gone too long. And my biggest question would be: how was Diamondback talking over the overhead and no one outside heard it? I know it's a club so they probably have good installation, but you'd think some of that would carry outside. Diamondback's escape seemed too easy.
---
---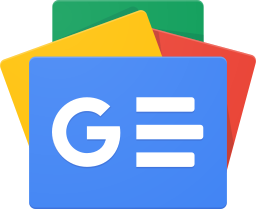 Stay up-to-date and support the site by following Bleeding Cool on Google News today!