Funko 12 Days of Christmas Bundle Coming on Cyber Monday
Funko will be releasing a special Cyber Monday bundle for their upcoming 12 Days of Funko releases. They have done this in years past where they release 12 unique and special Funko Pops for 12 days in a row that collectors can sink their Christmas teeth into. Last year they did offer a bundle that included all of the Funko Pop's right away but you did not know what was in it. The same is going for this year as this Cyber Monday Funko will be dropping their 12 days of Funko bundle, however, CEO Brian Mariotti has been releasing hints over Twitter featuring one simple emoji. So far we have seen 10 hints with two of them have been already revealed. I am currently unsure of whether the Cyber Monday bundle is different then the 12 Days of Funko or if they are in fact the same. It seems split between the community on if it is the same or not. We will know more when the bundle goes live on Monday.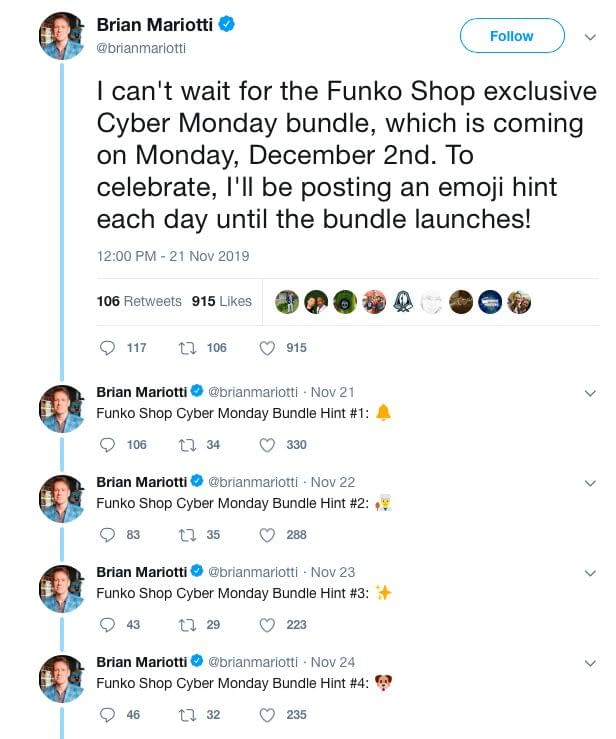 The only two actual reveals we do have is that there will be a 10 inch Frankenberry Pop. 10 inches seem to be the end this year and we have already seen a 10 inch of Count Chocula go live this Halloween. So all we have left is Boo Beery and all three cereal Halloween mascots have been transformed into 10 inch Pops. Funko did confirm that this is the only 10" Funko that will be in the bundle.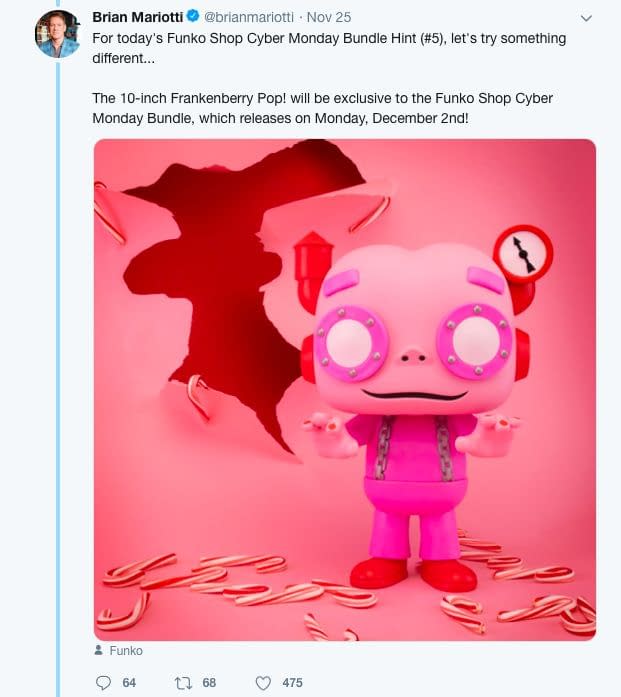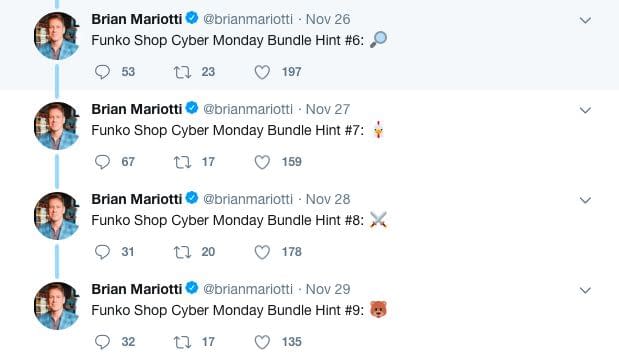 The other reveal was Exclusive to the Funko Fan Club members through the Funko app. It does look like one of the upcoming Pops will be Holiday Tinker Bell. She is flying and sporting a special Santa hat that is perfect for any Disney fan of this holiday season. Basing this off the emoji reveals she should be #3 as a twinkle.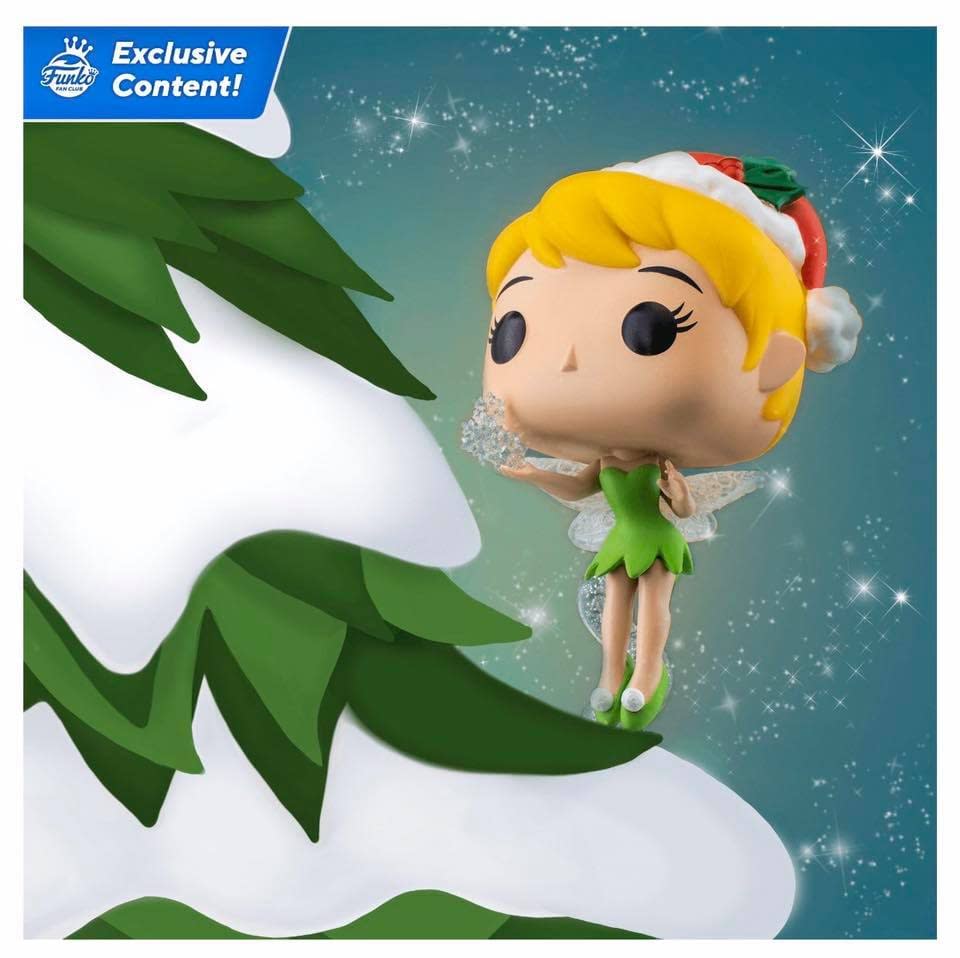 We have two more hints left and we will finally see the bundle go live on Monday. We will know more info when it does but you'll be able to find that bundle online and located here.
It is hard to really guess what these hints will be. The 12 Days of Funko does not always surround the theme of the holiday. Sure we did get some Christmas themes last year like Buddy from Elf, Holiday Betty Boop, and some Spastik Plastik winter characters. Whatever, we got some interesting debut characters like the Teletubbies and the Pillsbury Doughboy. I feel like it is safe to say that we will at least see at least one Freddy Funko and one Funko original. All will finally be revealed on Monday!
What do you think some of the emojis are? Are there any Funko Pops you hope to show up in the 12 days?