Funko London Toy Fair Reveals- American Psycho, Craft and Killer Clowns
Things are about to get spooky and covered in blood as London Toy Fair announces some cut classic films to get Funko Pops. The first one up is Killer Clowns from Outer Space, we have seen one of these already come out during New York Comic Con but that was once the first arrival of these deadly clowns. This time we are getting three more killer clowns, Shorty, Spike, and Jumbo are here from that sci-fi classic that are ready to turn you into cotton candy. You can already find pre-orders fro these clowns live and located here.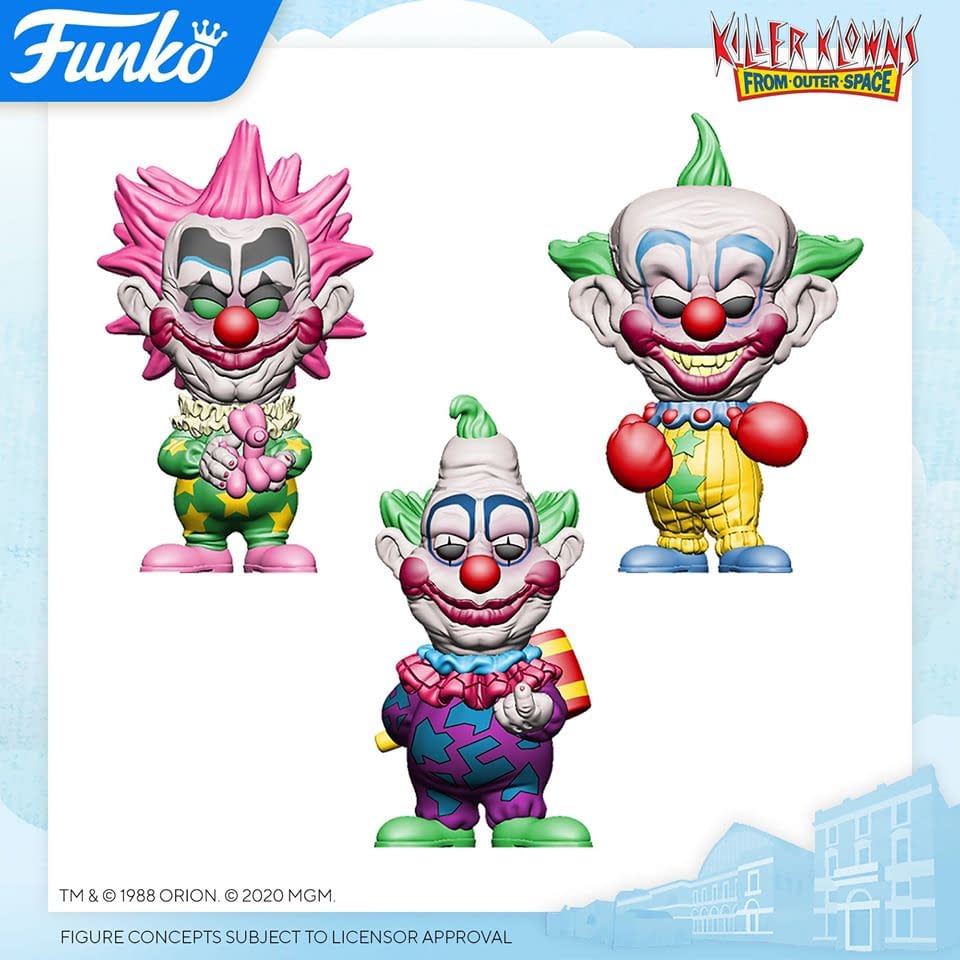 We are now getting a little supernatural as Funko announced The Craft will be getting their own release. All four main characters, Rochelle, Nancy, Sarah, and Bonnie are all back and popified. All four would honestly would be a great wave to release as exclusives from Hot Topic because you can never have enough exclusives. The Craft fans can finally get collectibles of their own and start the madness of collecting Funko Pops. You can pre-order all four of these common releases here.
Our last reveals is one that was quite a surprise and I know fans will get mad about some of it. American Psycho will be getting its first wave of Funko Pop figures featuring Cristian Bale in all of his crazy glory. To make it even better it looks like be will be getting a chance to get a bloody chase of Patrick Bateman! This will be a lot easier to get compared to a chase exclusively at Hot Topic that is for sure. Pre-orders are already live for him and can be found here. Stay tuned for more Funko London Toy Fair exclusives here at Bleeding Cool.