"Gremlins" Stripe Arrives with New Statue from Ikon Collectibles
The wonderful Christmas movie Gremlins is getting a perfect collectible. From Ikon Collectibles and Sideshow we are getting the leader of that bad batch, Spike. This white haired Mohawk badass is ready to create some chaos. This statue is 1foot and 6 inches tall and features the Spike with a chainsaw. The detail on this piece is defiantly something special and you can easily see it. The hair is synthetic, the statue is hand painted, and the facial features are frightening. This is a collectible that any Gremlins fan needs to own!
The Gremlins Spike 1:2 Statue is priced at $500. He is expected to wreak havoc between September and November. Pre-orders are already live and you can find them located here.
(Insert The Chainsaw Song)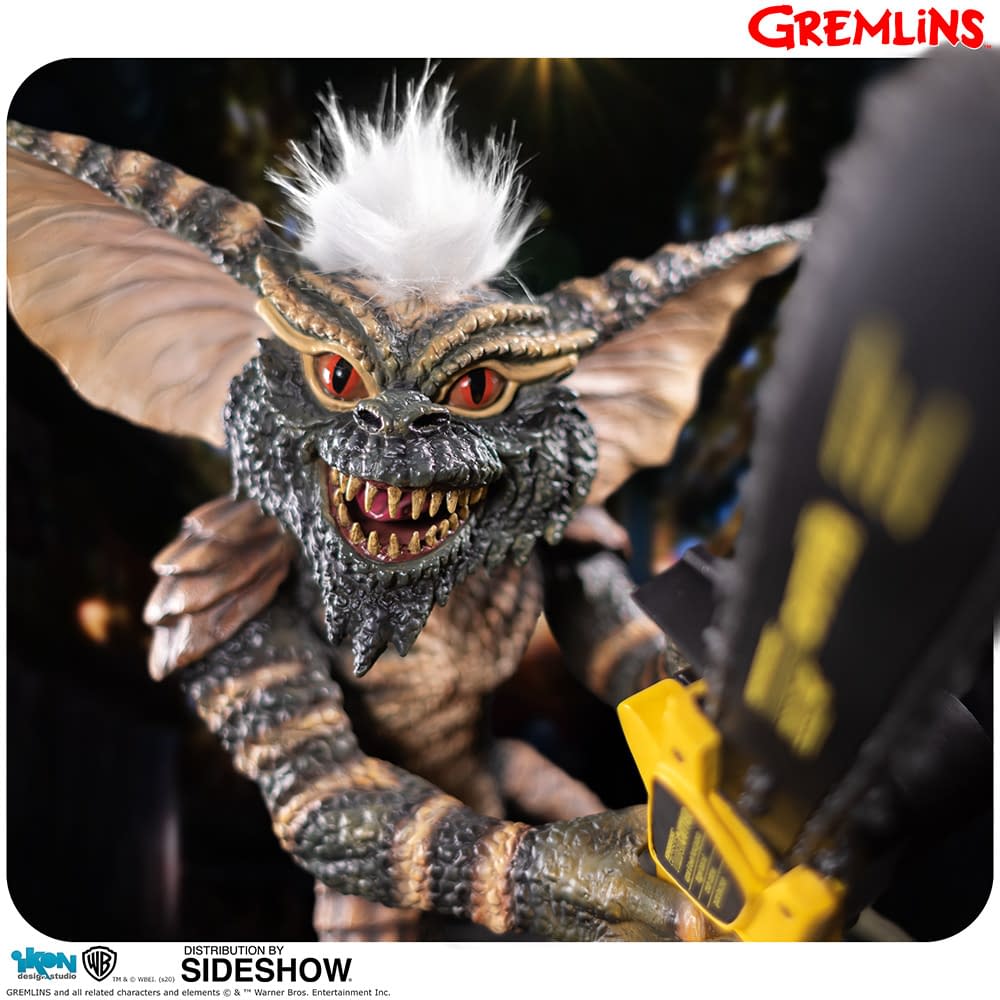 Gremlins – Stripe 1/2 Scale Statue
There are three simple rules one must follow when owning a pet Mogwai – don't get them wet, don't expose them to bright light, and don't feed them after midnight. But try as you might, some Mogwai know these rules are made to be broken…
Stronger, smarter and oh-so-deadlier than his fellow Gremlins, Stripe is as bad as they come. With his white mohawk and penchant for causing terror, this big bad from Joe Dante's 1984 film Gremlins is still heralded as one of the most memorable movie-monsters of all time!
Sideshow and Ikon Collectables present this menacing leader of The First Batch, which has been perfectly replicated in 1:2 scale in this new resin statue! Measuring 47cm tall, Stripe stands ready to slice and dice with a chainsaw in hand upon a Gremlins themed base. Complete with synthetic hair mohawk, this beautifully sculpted, hand-painted statue will make a stunning addition to your Gremlins collection!