Bane is here and he looks pissed! Bane has always been a recognizable character inside of the Batman landscape. His fame has been in and out since his significance of when he broke Batman's back. This juiced out monster has always seemed like more bark and no bite to me. However, with this new Injustice: Gods Among Us figure from Storm Collectibles it is nothing but all bite! This figure shows off the juiced up Bane and hoses of venom coursing through his system. The figure stands 9" tall, which is pretty larger for an action figure. He does come with 3 sets of interchangeable hands. The detail and design of this figure is pretty awesome and it should please any Batman, Bane or Injustice fan. I love the green venom in his veins and how you can easily see it. The tubes are also pretty unique as they aren't attached to the character and gives it a more "real" feel. This Bane is a great figure to add to any Batman fans collection or any fan of the Injustice: Gods Among Us game series.
Bane is priced at $95, and that seems like much but I'm sure there is a lot more detail in this and well worth the price. He is set for release later this year in winter 2019, preorders are up and available here.
Look at Bane and all his power below: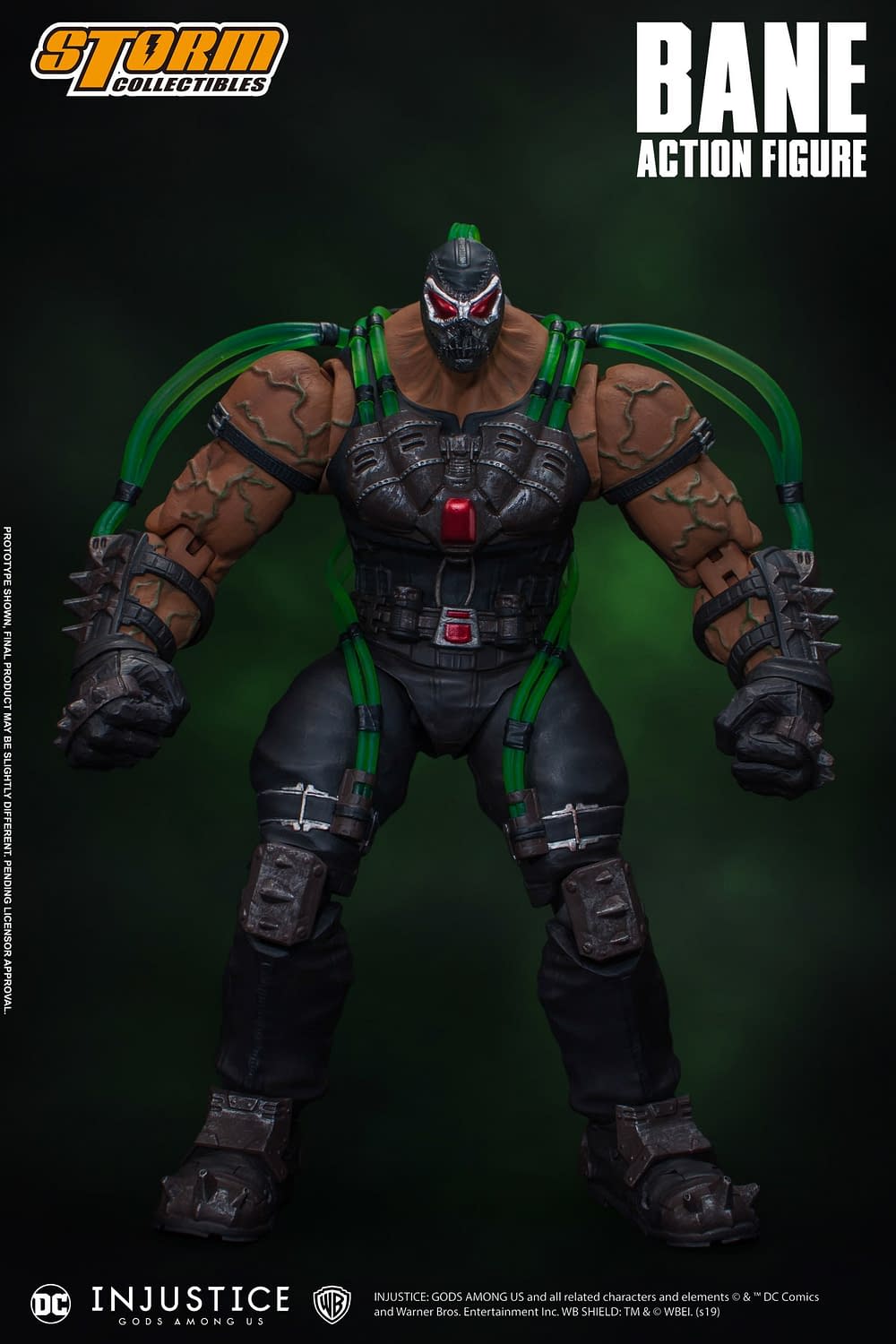 BANE – INJUSTICE Gods Among Us Action Figure
After Superman's defeat, Bane was betrayed by the Regime and relentlessly pursued by Batman. Having already spent most of his life in prison, he is determined to take revenge against his former Regime masters and turn Gotham into a city where his rule is law.
Product Features:
An authentic custom designed Bane' body – approx. 232mm tall
3 pair of interchangeable hands
Release Date: Q4 2019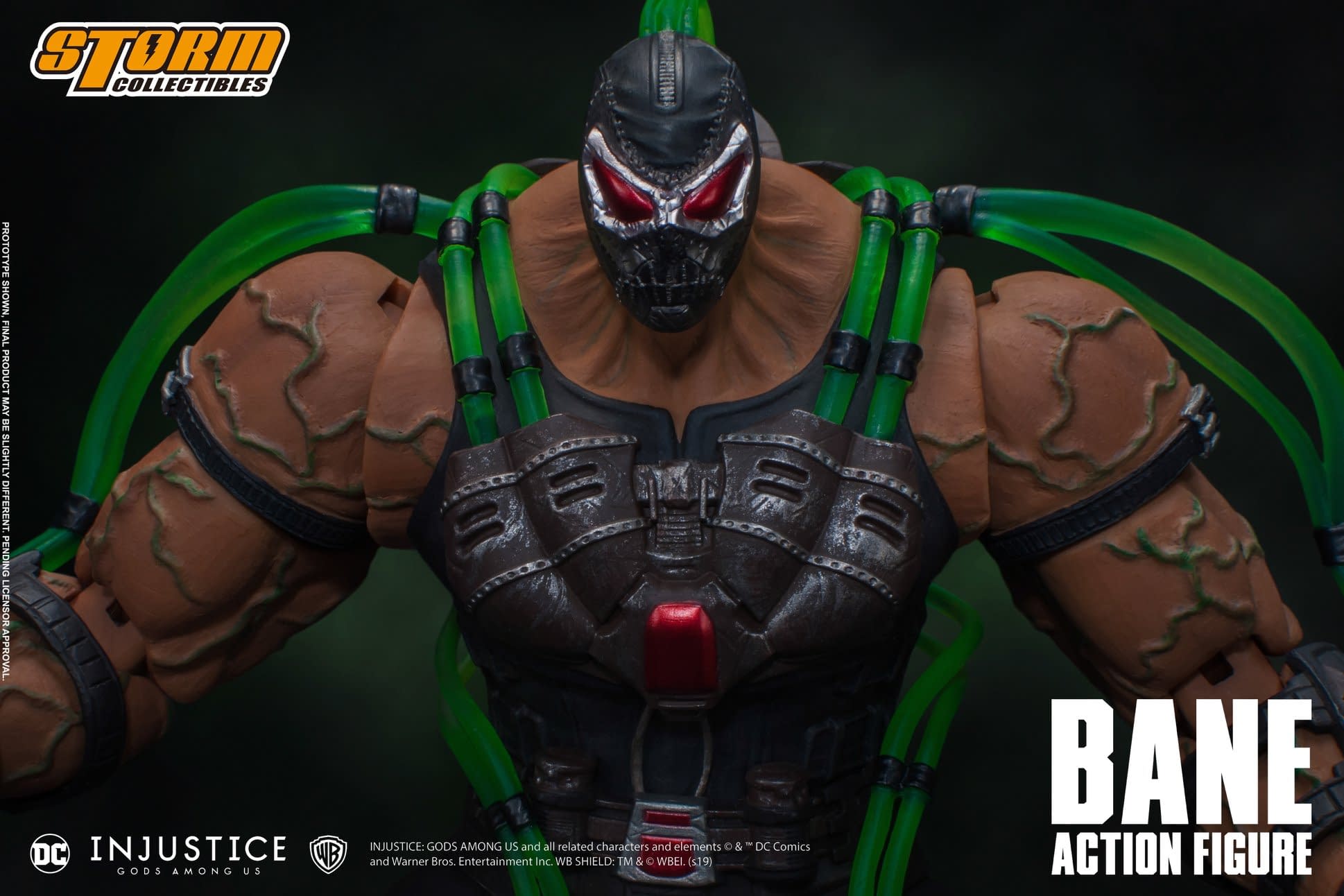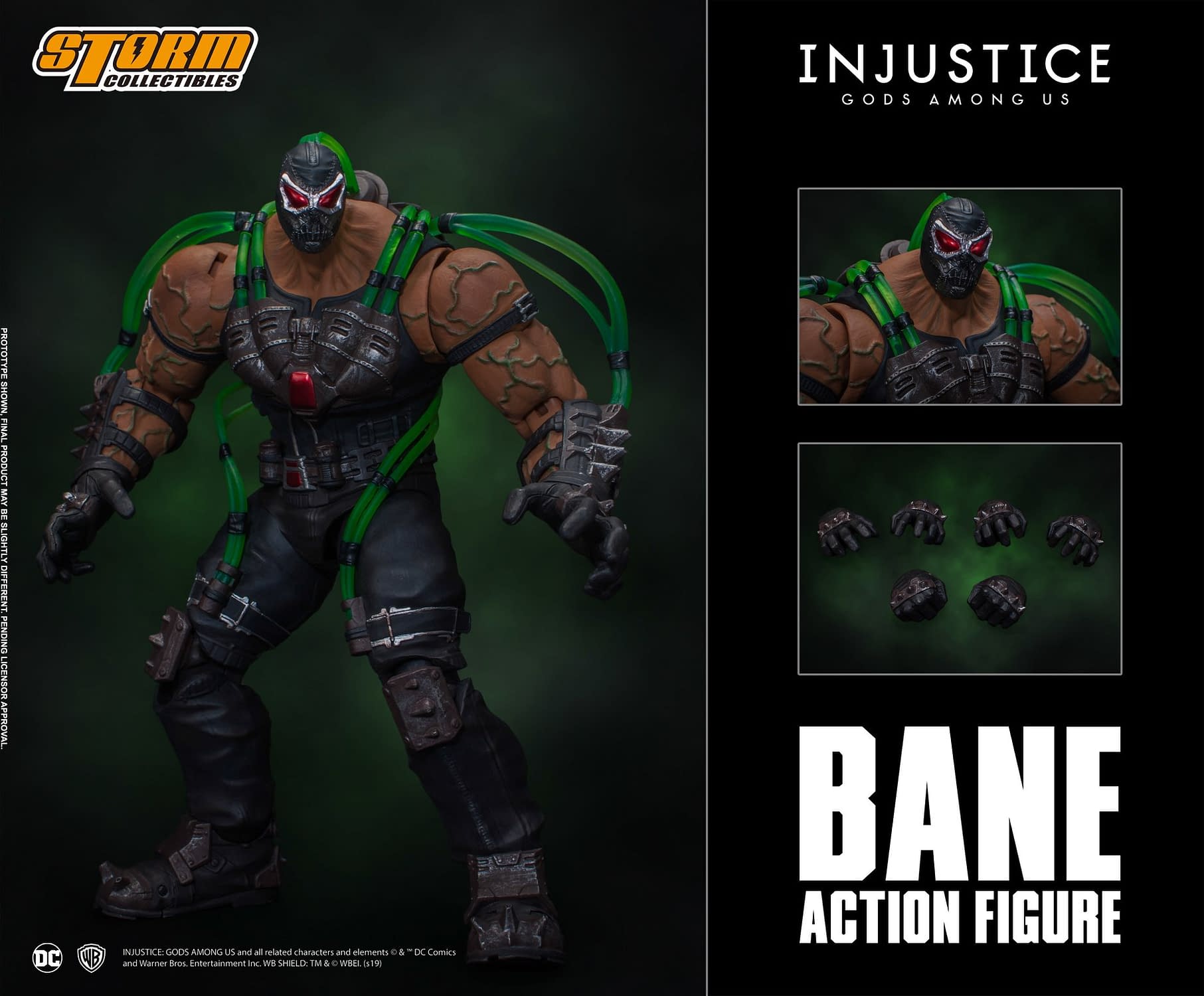 Enjoyed this article? Share it!