Hellboy is bringing some heat with the recently announced Dark Horse Comics Hellboy statue. A lot of fans have had mixed reviews with the live-action version of Hellboy but we can at least go back to the roots with this statue. XM Studios bringing two very limited edition statues of our favorite Big Red. The collectible has two additional head portraits and three additional interchangeable hands. Each one gives Hellboy a special look and can almost change the entire statues feel. The second version of the statue gives us a very nice bronze variant that solidifies Big Red in all his glory.
Version A of Hellboy is limited to only 388 pieces and will be priced at roughly $885 and can be found here. The Bronze version of the statue is only limited to 188 pieces and will be priced at also $885 and pre-order can be found here. You can get a discount if you are a member so take advantage if you need it. Let's raise a little hell.
"Don't mess with me, lady. I've been drinking with skeletons."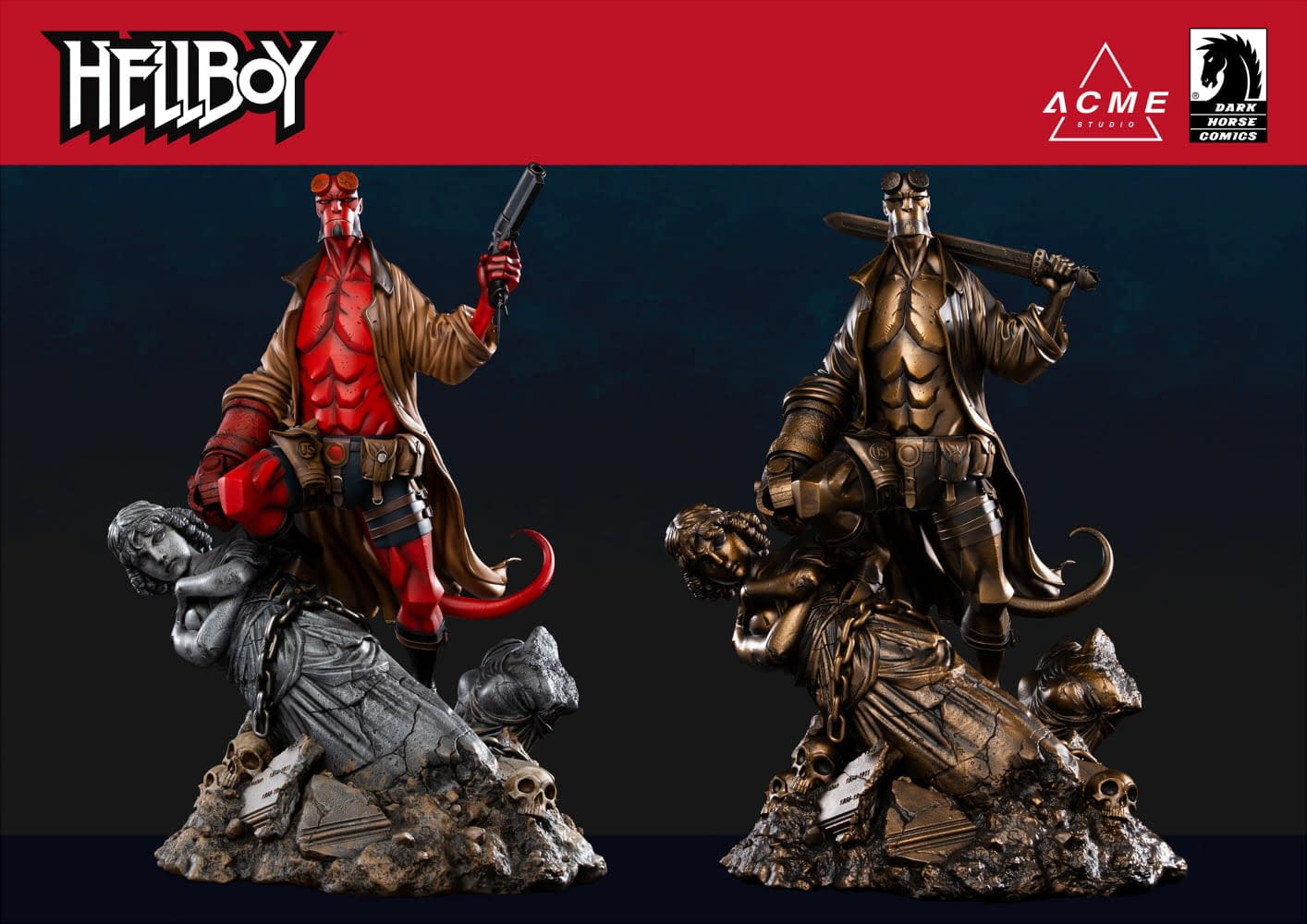 ACME Studios Hellboy Ver A and B 1:4 Scale Statue
XM Studios is excited to present Hellboy! Produced by ACME, distributed by XM, Hellboy comes in the coloured version (Version A) and the bronze version (Version B – XM Exclusive).
A superhero created by artist and writer Mike Mignola, Hellboy is a demon named Anung Un Rama who was summoned to Earth by Nazi occultists when he was an infant. Rescued and raised by the United States' Bureau for Paranormal Research and Defense (BPRD), more specifically Professor Bruttenholm, Hellboy grew up to be a tough but well-meaning demon despite his demonic origins or the presumed moral alignment of more conventional demons. A member of the BPRD as the "world's greatest paranormal investigator", Hellboy fights for the good cause with his wickedly witty humour at his disposal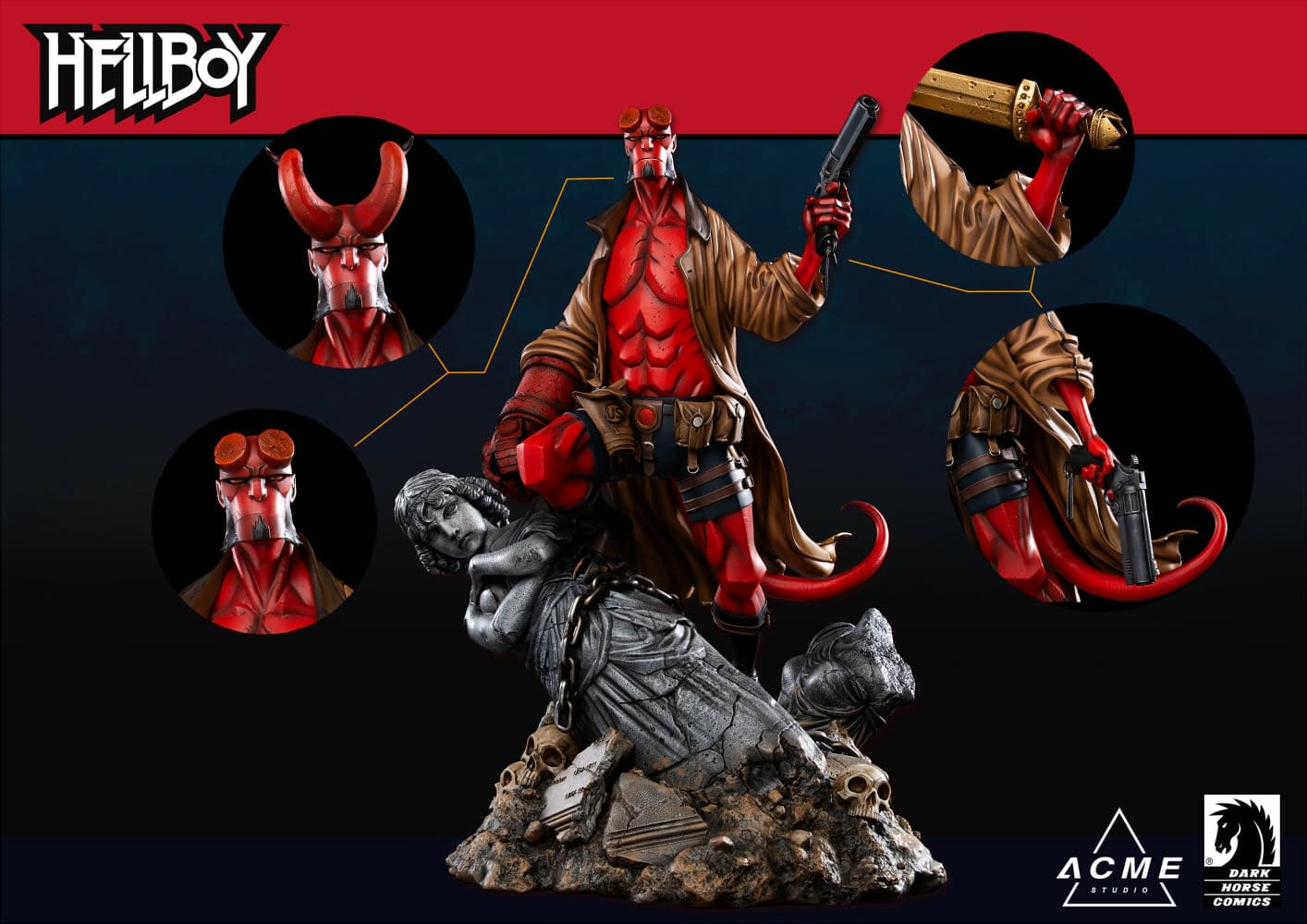 Features:
Three (3) head sculpts – 1 featuring fully grown horns, 1 with sawed horns, 1 with sawed horns paired with his peeved expression
Three (3) left arm – 2 holding guns, 1 holding Excalibur
Crafted in cold cast porcelain
Ver A – Limited edition: 388
Ver B – Limited edition: 188