Loot Crate Bought By NECA, Changes Name to The Loot Company
Bleeding Cool has been covering the bankruptcy of Loot Crate, the monthly subscription geek create that ruled the roost but whose recent days have been plagued with disappointment.
It spawned many competitors, even a few that are still surviving. But as their competition went bust or ceased business, the market leader Loot Crate seemed to have less of a market to lead. Built on subscriber growth, that number which neared half a million halved over the last year or so. They marketed themselves on exclusive items, with some that are genuinely hard to find now and valuable as a result. However, a combination of over order and production saw them cannibalise that exclusivity by selling the items individually at massive discount. Numbers fell. And faced with not being able to get rid of excess stock, even at discounted prices, they started replacing new items in boxes with 'classic' items. And then sold shirts en masse to companies such as Ollie's Discount Outlets or Zavvi in the UK. Which downgraded the appeal of the boxes even further. And numbers dropped off a cliff. They entered Chapter 11 bankruptcy, but not before firing up to fifty staff without notice or severance pay, owing millions to vendors, and defaulting on tens of millions of dollars in loans. We also looked at one employee's ground-floor observations of how it all went wrong.
But we also noted that Loot Crate were still operating and offering new crates. People started getting their crates, even those who had cancelled their subscriptions, even those who had received refunds.
Loot Crate subscribers received the following e-mail late last night;

Hey, Looters!

We wanted to share some important company updates with you:

First, Loot Crate has been officially acquired by Money Chest LLC! Who are they? Well, they're majority funded by NECA, the company that owns Kidrobot and WizKids.

That's right, we hit the new owner lottery! NECA has been creating one-of-a-kind limited edition collectibles for years, so they understand our business and, more importantly, what our community wants: unique offerings, on-time delivery, and high quality merchandise. With their support, we can deliver more exclusives to your door on time!

We now also have a new name. Loot Crate is officially The Loot Company!

There's a lot more to share and we've got a ton of exciting new experiences coming your way, so keep an eye out for updates soon!

We Love You,

The Loot Team
So, the question we asked last time... will you risk it? You may still be able to get a discount here with the code BLEEDINGCOOL – I have no idea if that still works or not. And let's see if a Company can do what a Crate cannot… here's the latest from their standard crate.
The public domain Night Of The Living Dead and Deadpool (cheap) and stuff from Deadpool, The Lost Boys (not cheap) for a horror crate.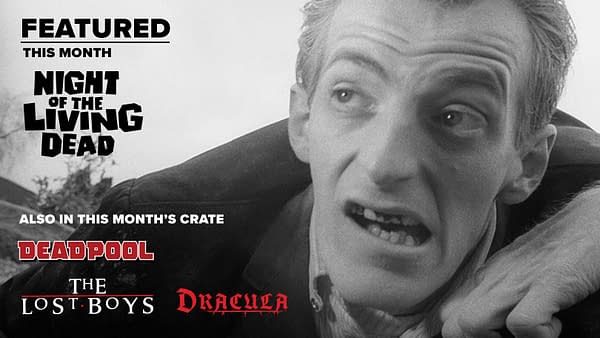 And for the DX crate, what appears to be a Ghostbusters crate with an actual Tobin's Spirit Guide from the movie?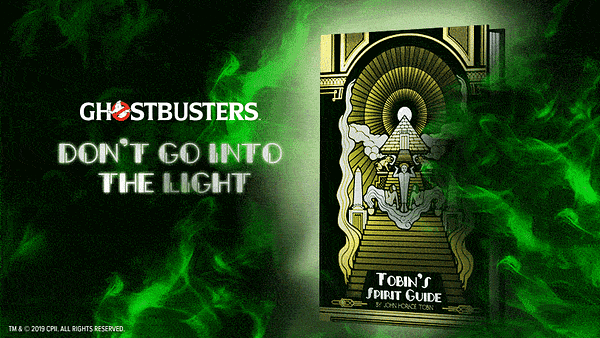 Will you trust it more now that NECA is involved?