Posted in: Collectibles, Mattel, The X-Files | Tagged: barbie, Dana Scully, David Duchovny, Fox Mulder, gillian anderson, mattel, Mulder and Scully, The X-Files
---
Mattel Releasing Mulder, Scully Barbies for 'The X-Files' 25th Anniversary
The X-Files fans of a certain age will no doubt recall the first time toymaker Mattel released a pair of Barbies based on the iconic FBI duo of Special Agent Fox Mulder and Special Agent Dr. Dana Scully. The partners were of course played in the Chris Carter-created FOX series created by David Duchovny and Gillian Anderson, respectively.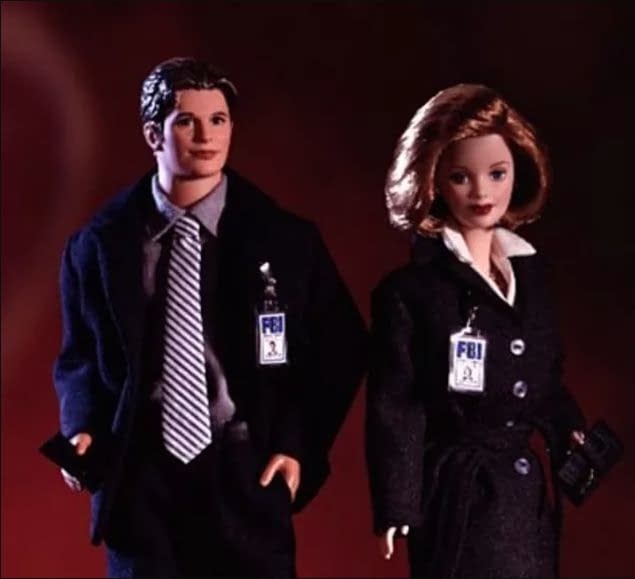 The first release of The X-Files dolls were… not so great, and they didn't look a damn thing like their human counterparts. That was sort of par for the course at the time — the Star Trek original series dolls also did not resemble Captain Kirk or Yeoman Janice Rand very much either.
Thankfully, to celebrate the 25th anniversary of The X-Files, Mattel is getting a do-over and releasing a pair of dolls that really do look like Mulder and Scully. Finally.
Dana Scully even has her signature gold cross necklace: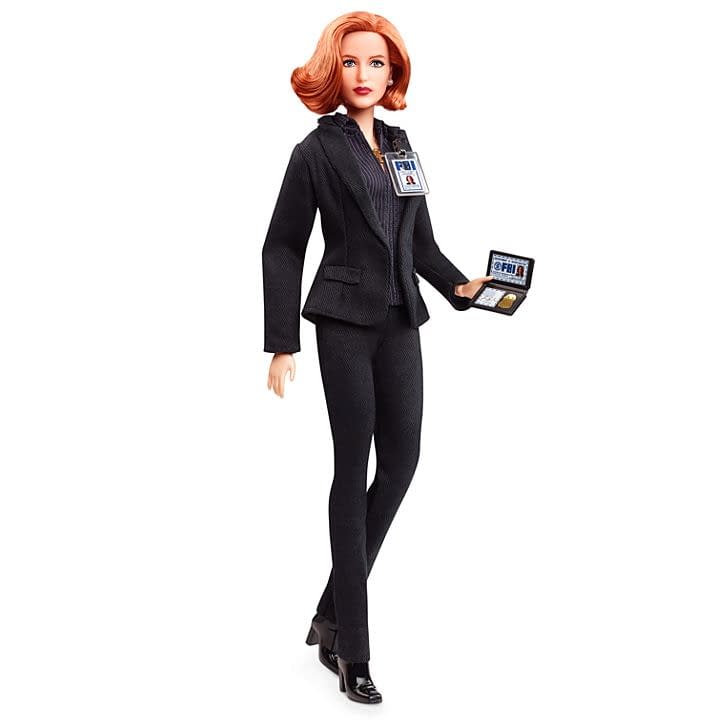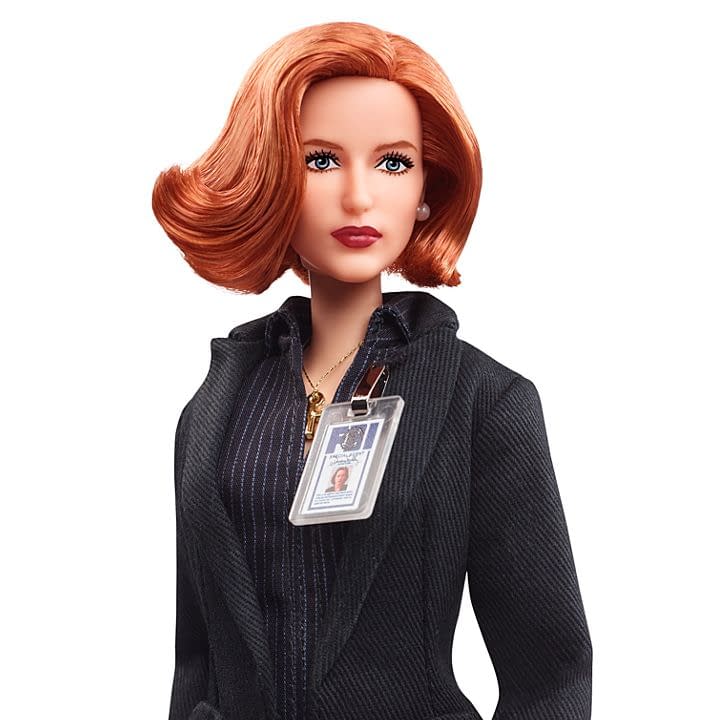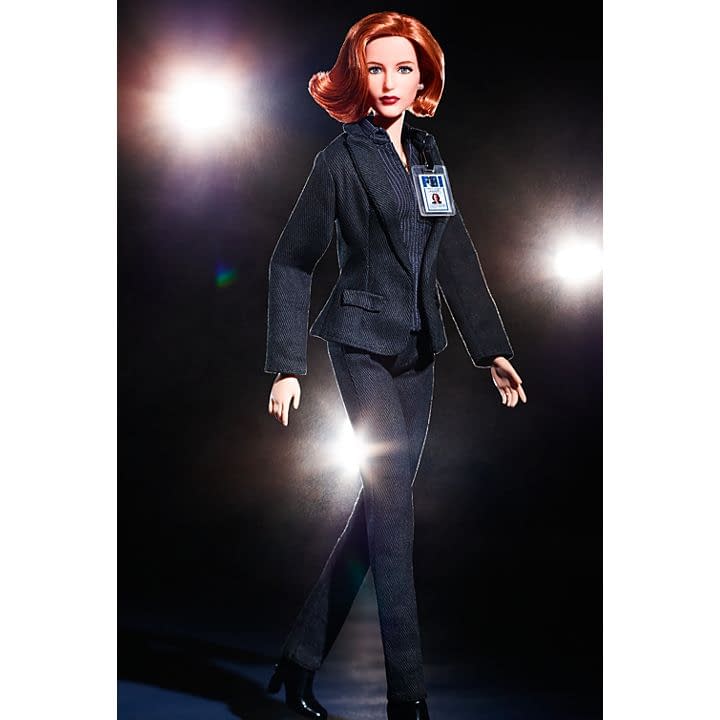 Mulder doesn't come with sunflower seeds, nor a copy of Plan 9 from Outer Space, but he looks pretty good: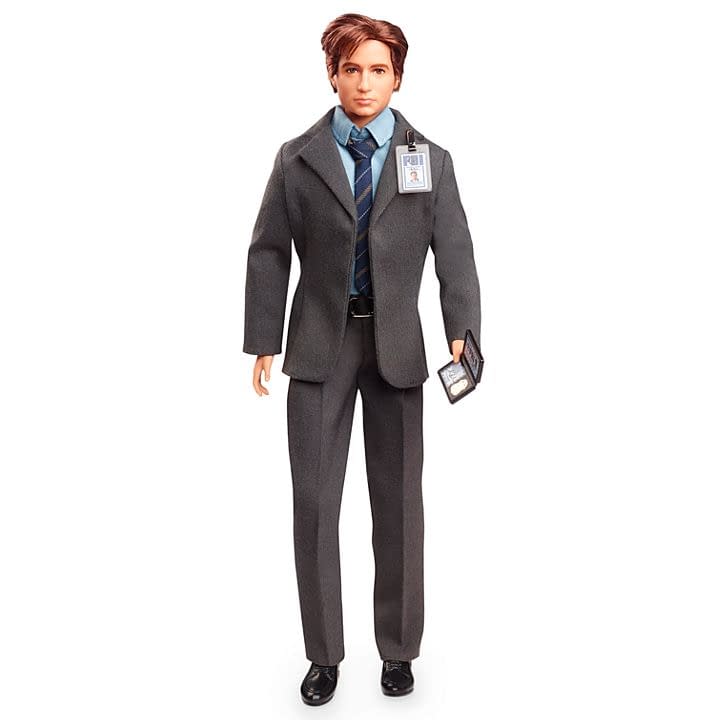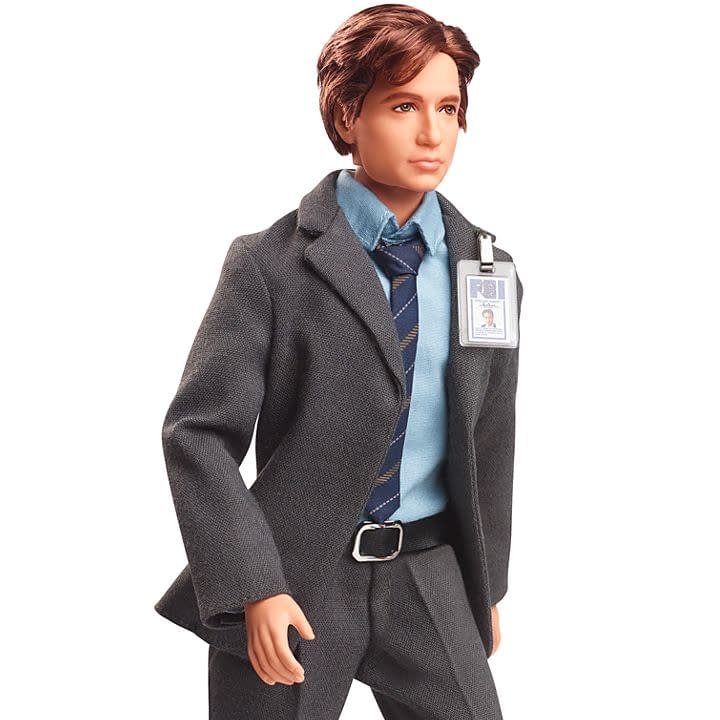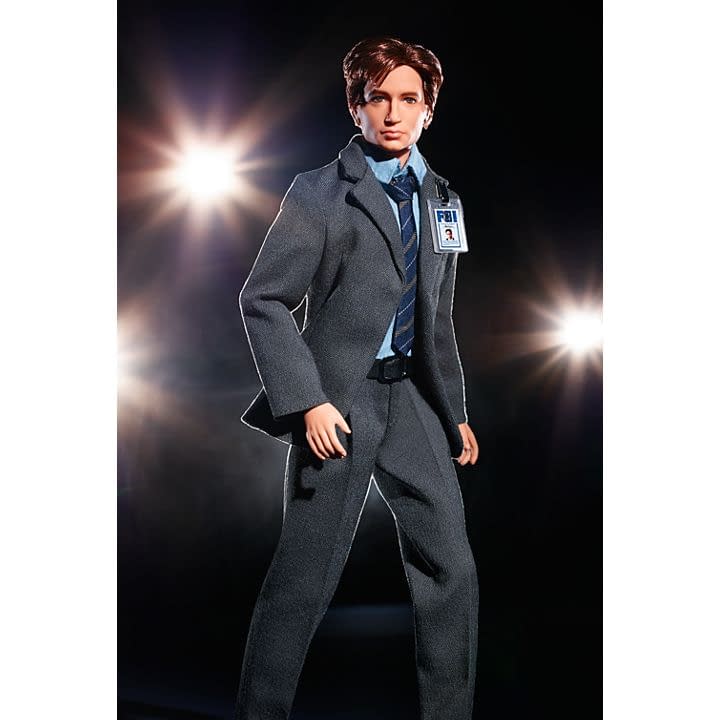 You can bet we're going to pick up the pair and pose them in all kinds of unexplained phenomena, like that time Homer saw an alien in Springfield.
The Barbies retail for $40 a piece on Mattel's website.
---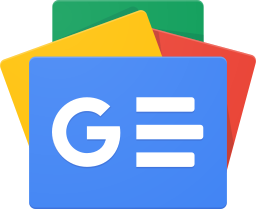 Stay up-to-date and support the site by following Bleeding Cool on Google News today!