McFarlane Toys Announces New Line of 7" Demon Slayer Figures 
The McFarlane Toys Winter Showcase is here with a nice assortment of new reveals including the announcement of Demon Slayer collectibles 
---
McFarlane Toys is kicking off its 2023 Winter Showcase unveiling new collectibles arriving this year. The first announcement takes fans into the world of anime as the popular series Demon Slayer: Kimetsu no Yaiba comes to life. The hit anime is about to kick off its latest arc in the coming months, and now fans can bring home some figures right from the show. McFarlane Toys has revealed three figures: Tanjiro, Nezuko, and Zenitsu are in Wave 1. All three feature window packaging, stands, bright deco, and accessories to help with displaying them in their collections.
If you love the Demon Slayer anime, then these figures are for you, and we can imagine more will arrive. We can expect these to be similar to the My Hero Academia figures that dropped years ago, so that articulation will be tough. Just by the looks of it, Nezuko is the best in the best, with a design right from Demon Slayer and some fun accessories. Zenitsu will be rough, and his baggy clothes design really will hurt his poses. Demon Slayer fans can snag up all three here for $25.99 each with an April 2023 release.
Hunt Demons and Slay with McFarlane Toys Latest Line
"A kindhearted boy who loves his family. Tanjiro joins the Demon Slayer Corps in order to turn his sister Nezuko, who has become a demon, back into a human, as well as to avenge the death of his family by hunting down the demon who killed them. He has an acute sense of smell which enables him to identify the weak spots in demons or other opponents he battles."
"Tanjiro's younger sister. After being attacked by a demon whose blood entered her body through an open wound, she became a demon herself. Even after becoming a demon, she protects Tanjiro and other humans. Before she was transformed, she was a gentle girl who loved her family."
"He joins the Demon Slayer Corps at the same time as Tanjiro. He has an acute sense of hearing, and can identify the sounds made by other people or demons. Zenitsu has zero confidence in himself and often talks self-deprecatingly. However, when he is scared to death, he falls asleep and his personality changes to a sharp-minded person."
---
---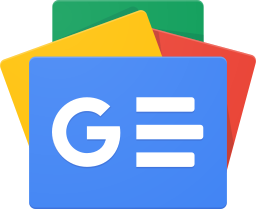 Stay up-to-date and support the site by following Bleeding Cool on Google News today!