KGBeast has Arrived in Gotham with New Mezco Toys Figure
KGBeast has been revealed to be the mystery character coming out of Mezco Toyz as their next One:12 Collective figure. KGBeast is more known in the Batman circuit and I know some One:12 fans who can't wait to get their hands on this figure. His design is pretty spot on to the comics and he is loaded with accesories. He comes with three heads and seven interchangeable hand pieces that give him a wide variety of poses. KGBeast comes with sledgehammers, machetes, guns, and even a sickle to display his Russian dominance. This is a perfect companion figure for any of the Mezco One:12 Figures available.
The DC Comics KGBeast One:12 Collective Figure is priced at $85 and is set to ship out between July and September 2020. Pre-orders for him are already live and located here. KGBeast is here to stop Batman at any cost!
"You Americans, so sensitive. Allow me to put you all out of your misery."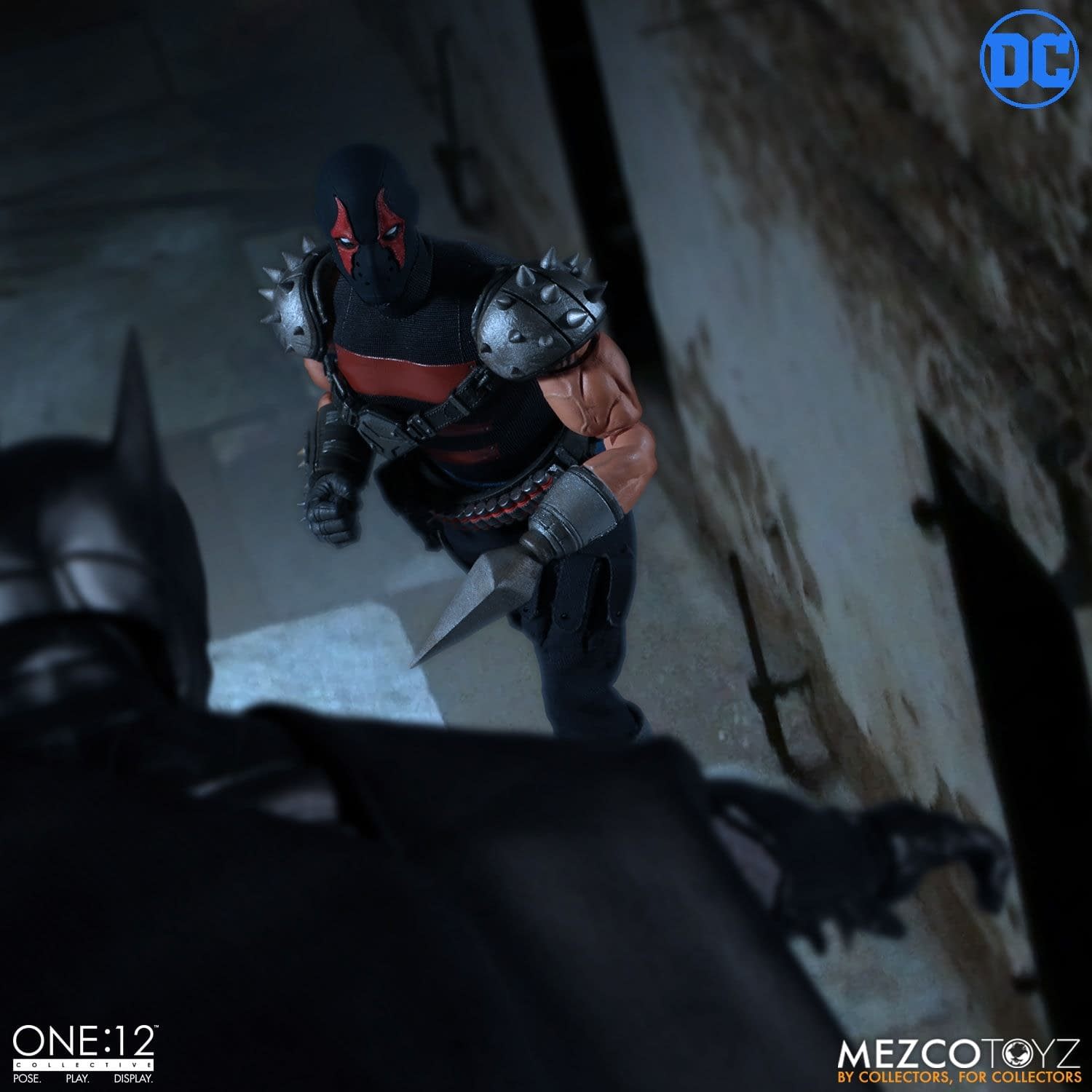 ONE:12 COLLECTIVE KGBeast from Mezco Toyz
PRODUCT DESCRIPTION
The One:12 Collective KGBeast comes ready for war – outfitted a sleeveless shirt with fortified armor, spiked shoulder armor, utility belt, cargo pants, and plated tactical boots. Complete with 3 head portraits including an unmasked Anatoli Knyazev sculpt, "The Beast" takes no prisoners and is equipped with a titanium alloy prosthetic gun in place of his left hand, a sickle, a sledgehammer, a machete with crossbody sheath, and more.
Anatoli Knyazev, the cybernetically enhanced assassin better known as KGBeast, was trained by a top-secret branch of the KGB known as "The Hammer". The master of several martial arts, KGBeast has also mastered the use of every deadly weapon known to man and has proven himself to be one of Batman's most challenging adversaries.
THE ONE:12 COLLECTIVE KGBEAST FIGURE FEATURES:
One:12 Collective body with over 30 points of articulation
Three (3) head portraits
Hand painted authentic detailing
Approximately 17cm tall
Seven (7) interchangeable hands

One (1) pair of fists (L&R)
Two (2) posing hands (R)
One (1) pair of weapon holding hands (L&R)
One (1) gun holding hand (R)
COSTUME:
Sleeveless shirt with fortified armor
Spiked shoulder armor
Forearm gauntlets
Utility belt
Thigh holster
Cargo pants
Plated tactical boots
ACCESSORIES:
One (1) tall sledgehammer
One (1) short sledgehammer
One (1) sickle
One (1) machete (fits into crossbody sheath)
One (1) handgun with two (2) removable magazines
One (1) prosthetic gun with two (2) removable magazines
One (1) spear-point blade
One (1) One:12 Collective display base with logo
One (1) One:12 Collective adjustable display post
Each One:12 Collective KGBeast figure is packaged in a collector friendly box, designed with collectors in mind.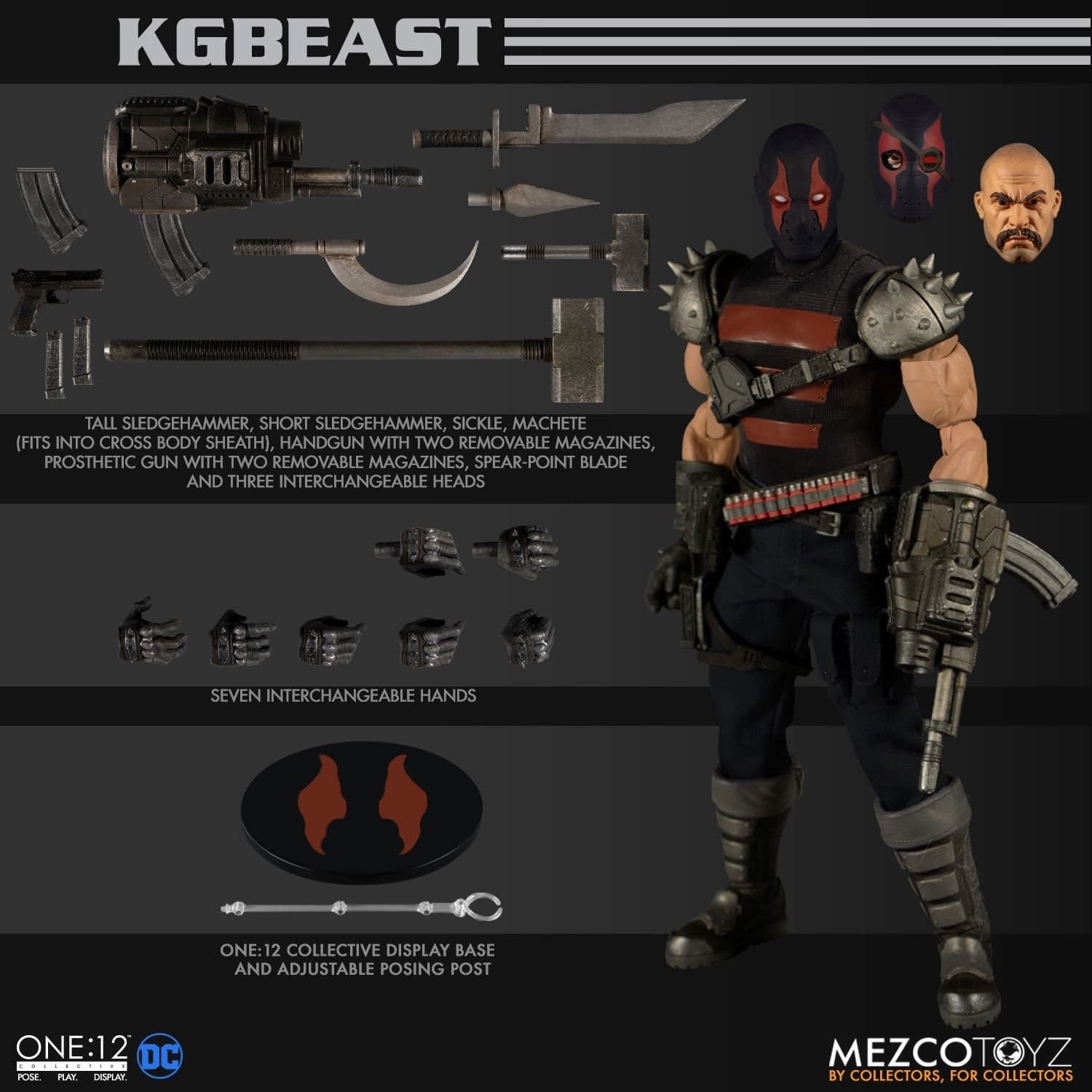 ---
---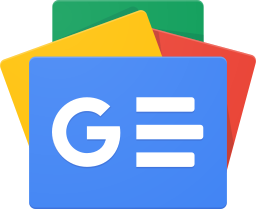 Stay up-to-date and support the site by following Bleeding Cool on Google News today!