Mondo Fans Beware: Mondo Confirms Fake Site to Avoid
Mondo is one of the best companies out there as far as taking care of their fans and collectors. So beware, collectors: there is a site out there, Mondo-Sale.com, that is not affiliated with the company whatsoever. We reached out to Mondo, and they indeed confirmed that this is not a legitimate seller of Mondo material. Always remember that the official store is Mondo Shop. This has become a thing in the last couple of years, making clones of legitimate online stores. But, checking out the screenshot of the site below, you would be forgiven if you saw it and stopped in your tracks, thinking it may be real.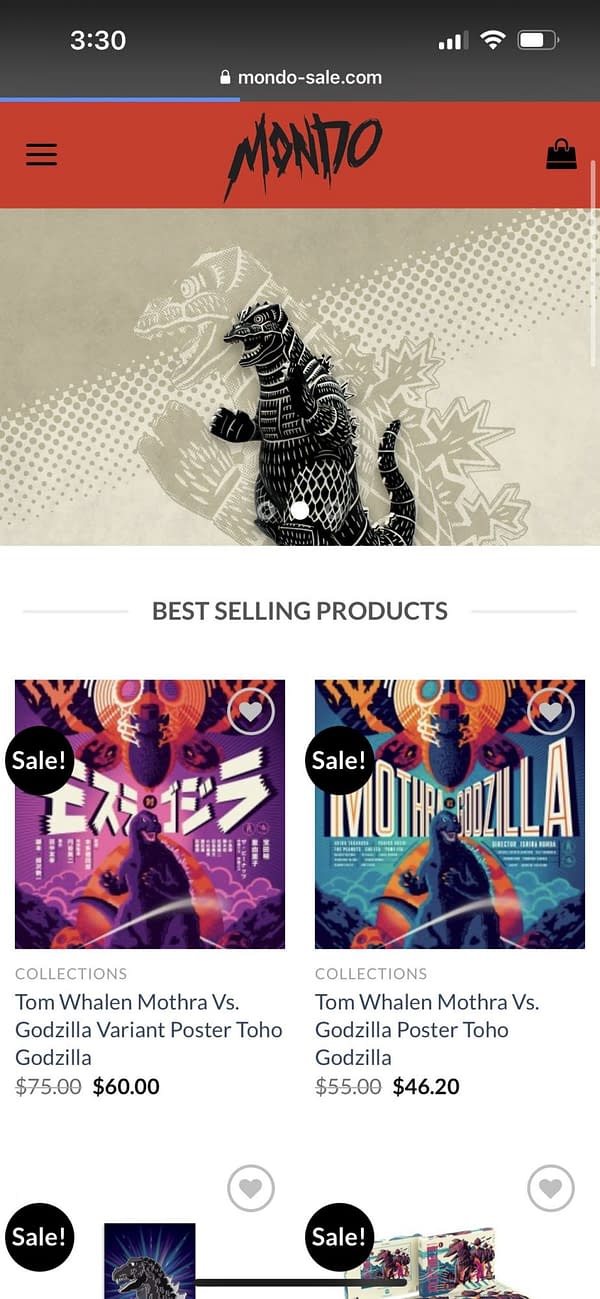 Mondo Stuff Never Reaches These Prices Anyway
If you see that site or click a link and get there, that looks pretty official. Only if you scroll down on the page and click on the "About Us" link, here is what it says: "Mondo popular shop makes "Sunday comfort" part of your every day. Here, comfy is found in softer, stronger fabrics made into versatile layers to work for you – wherever life takes you. Comfy is a just-right fit that makes you feel great with the way you look. Comfy is in every winter coat, pair of boots or turtleneck, keeping you warm and dry in the worst of the elements. Comfy is UPF 50 protection that keeps you safe from the sun's harmful rays and planning more beach days. Comfy exists at Mondo popular shop for everyone, everywhere and with every wear."
If you are a Mondo collector or any kind of collector for that matter, do your homework. Most of the items on that site sold out a long, long time ago and would never be at those prices anyway. Some are higher than Mondo originally sold them for anyway. Only click links and give your information to official channels on social media, and never give them your email or credit card information. Well, the real Mondo, you can, cause we all know they are draining our bank accounts because of their awesome stuff on the reg anyway.