Mondo has released a Masters of the Universe figures in the past but this one right here takes the cake. Next in their Masters of the Universe figure line is none other than the villain Scareglow. This character features over 30 points of articulation that is highly detailed and is ready to defeat He-Man once and for all. The figure comes loaded out with accessories as well as special features. He does have a removable in possible fabric cape to give you that extra blowing in the wind feel. He does come with his scythe of doom, two swords, interchangeable hands and more. What is one of the coolest features of this figure is he does glow in the dark. When you turn off the lights in his skeletal decals glow green. The packaging for this figure is pretty kick-ass too with glow-in-the-dark art as well. give he-man someone to Bal down to enhance your masters of the universe collection today.
The 1/6 Scale Masters of the Universe Scareglow Mondo Exclusive Figure is priced at $185. He is scheduled to ship out in January 2020. We orders are up in available now and located here. Member this is Armando exclusive only figure you can only get it directly through Mondo. Forget to check out the other Masters of the Universe Mondo figures already out now.
Bow before me He-Man!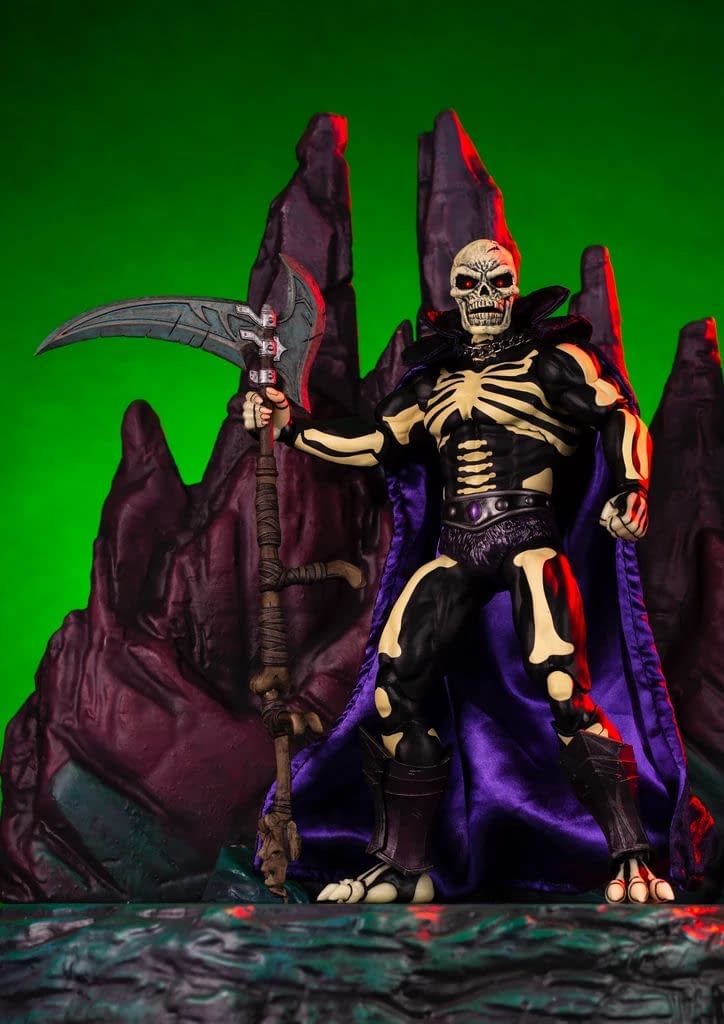 Cursed in life, frightening in death, and glowing in the darkness! Mondo is proud to bring you the next in our Masters of the Universe 1/6 scale figure line- Scareglow! Featuring over 30 points of articulation, removable/poseable fabric cape, GLOW IN THE DARK skeleton, Scythe of Doom, and more, Scareglow is the most terrifying figure this side of the 5 dimensions!
MONDO EXCLUSIVE: Scareglow is a Mondo Exclusive character, and only available direct from Mondo!
Figure includes:
– Removable/poseable fabric cape
– Scythe of Doom
– 2 Short Bone Swords
– Greyskull Relequiry w/ chain and cuff
– Greyskull Key
– 6 different interchangeable hands
– Figure Stand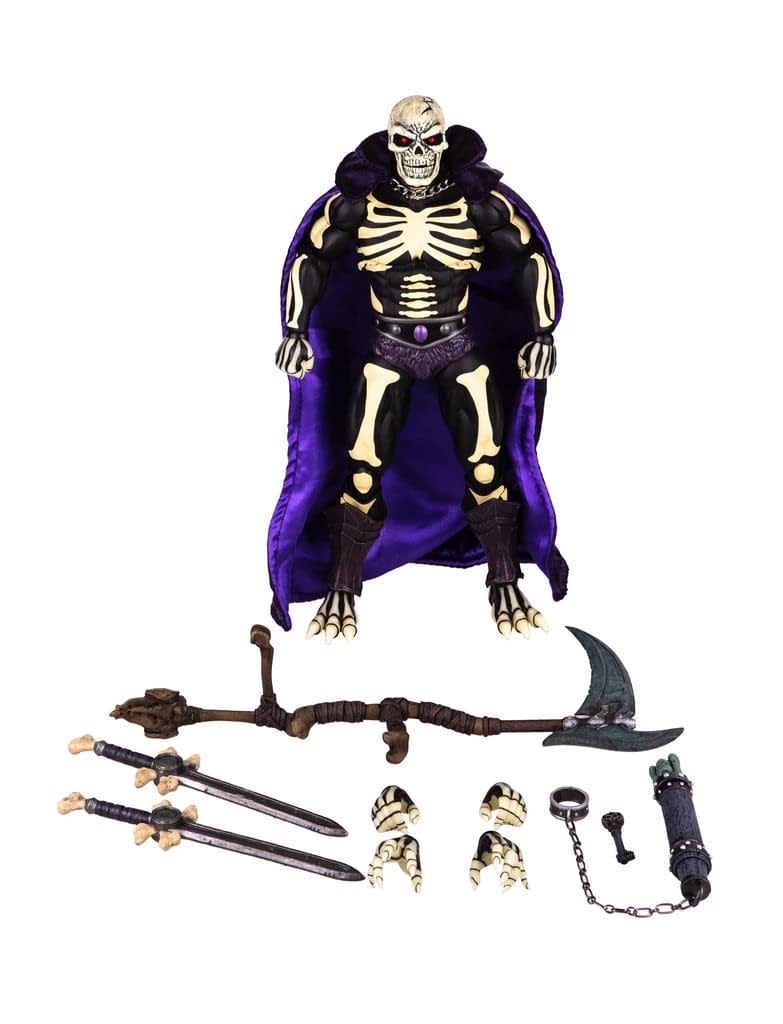 Expected to ship in January of 2020.
Artists: Ramirez Studios, Hector Arce, Joe Allard, Emiliano Santalucia, Tufan Sezer
Height: Approx. 12″
Material: PVS, ABS, Fabric
Weight: Approx. 4 lbs.