My Hero Academia Season 4 has slightly steadied out recently. The show is continuing the anime tradition of a single event spread out over many many episodes. That is not necessarily a bad thing as this season we got to see Eijiro Kirishima really shine. If that wasn't enough Kotobukiya has announced that Eijiro aka Red Riot is the next My Hero Academia character getting an ArtFX statue. The statue is of course beautifully crafted and it does the character right. He is used in his hero costume showing of his hardening quirk. The small details should easily please fans as his head is cracking and his teeth are sharp. Any UA fan should add Red Riot to their My Hero Academia collection.
The My Hero Academia Eijiro Kirishima Red Riot ArtFX J Statue from Kotobukiya is set to release in June 2020. Prices and pre-orders are not revealed yet but when they do you will be able to find them here.
"When I heard that they were after my buddy…I couldn't do anything!! I didn't do anything!! If I don't act now…forget being a hero, I'm not even a man!"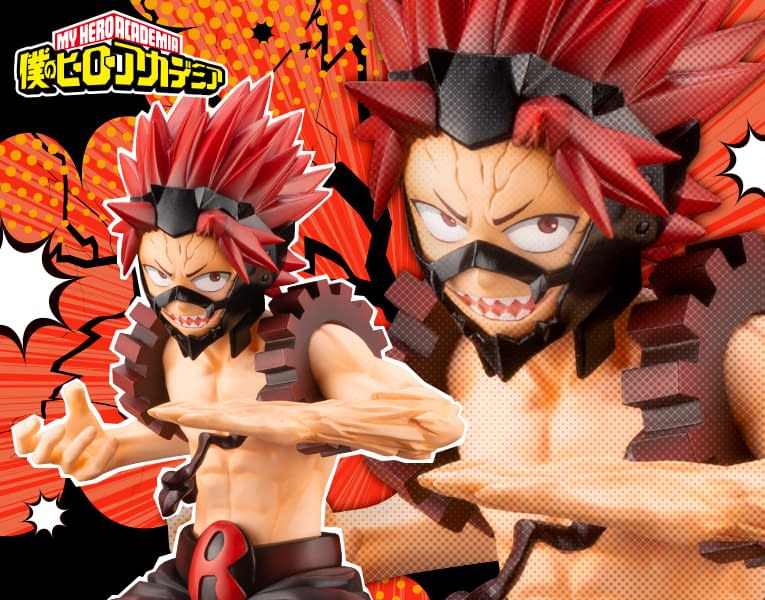 ARTFX J Eijiro Kirishima
The latest character from the hit anime My Hero Academia to join Kotobukiya's ARTFX J line is Eijiro Kirishima!
The ARTFX J line strives to bring characters from popular anime old and new to their fans throughout the world. The newest in line for this 1/8 scale statue series brings to life the aspiring heroes of My Hero Academia at their best, in the moments when they face off against a "villain." Eijiro's sculpting and posing show off his fighting spirit from every angle.
Display alongside previously released Izuku Midoriya, Katsuki Bakugo, Shoto Todoroki, and Ochaco Uraraka to recreate the world of My Hero Academia!
© K. Horikoshi / Shueisha, My Hero Academia Project All Rights Reserved
Licensed by Funimation® Productions, LLC. All Rights Reserved.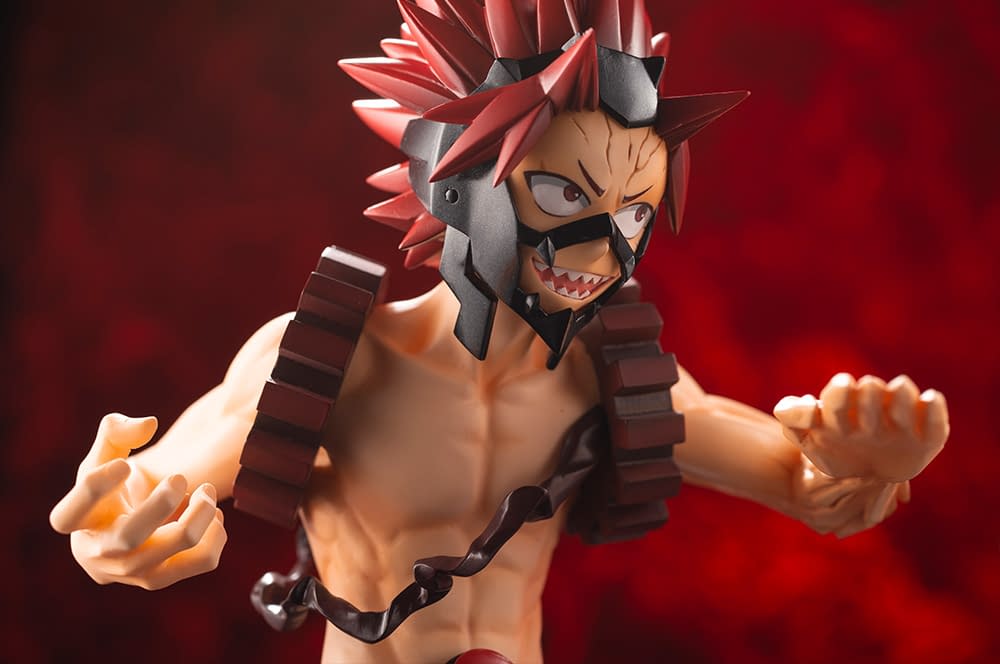 Enjoyed this article? Share it!