New Clint Eastwood Figures Arrives at Sideshow from The Outlaw (1976)
Another legacy collectible has arrived from Sideshow Collectibles for the Clint Eastwood Collection as fans are taken back to 1976
---
Sideshow Collectibles is back with a new Clint Eastwood Legacy Collection figure with Josey Wales. Coming to life from the 1976 classic western film, The Outlaw, this fugitive farmer is ready for one hell of a journey. This specialty crafted figure is packed with detail and features some impressive likenesses to Clint Eastwood. He will stand 12.5" tall, will showcase a tailored costume, and will come with three different revolvers. Sideshow has beautifully captured the legacy of Clint Eastwood with this collection, and The Outlaw will be a worthy addition to your collection. Joesy Wales will be priced at $280, he is set for a February 2024 release, and pre-orders are live right here. Be sure to check out some of the other Legacy figures from The Good, The Bad and the Ugly, Dirty Harry, and Pale Rider.
The Outlaw Josey Wales Has Arrived at Sideshow Collectibles
"Based on Clint Eastwood's appearance in the 1976 revisionist Western film The Outlaw Josey Wales, the Josey Wales Sixth Scale Figure embodies the fugitive farmer's harsh and unforgiving ride across the postwar country, evading bounty hunters and Union soldiers. The figure features a carefully crafted and incredibly accurate portrait set in the actor's signature scowl, detailed with facial hair and complete with a sculpted hat."
"Josey Wales wears an intricately tailored fabric costume, meticulously layered with a blue undershirt, brown pants, a dark brown vest with braided cords and faux-leather attachments, a faux-leather belt with two holsters, a red neckerchief, and a removable shoulder holster. The figure's sculpted boots also boast silver riding spurs on the heels, making this a comprehensive head-to-toe recreation of the character's on-screen appearance."
"Developed and produced in direct collaboration with Clint Eastwood to ensure faithfulness and accuracy, fans won't want to miss an opportunity to bring home other figures in the Legacy Collection, including Harry Callahan, The Man With No Name, and the Preacher. Get a closer look at the how the collection came to life with an Inside Look at Sideshow's Clint Eastwood Legacy Collection. You a bounty hunter? Reckon he's right popular, so don't miss your chance to bring home the Josey Wales Sixth Scale Figure from Sideshow's Clint Eastwood Legacy Collection today."
---
---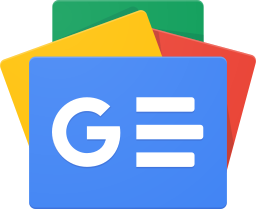 Stay up-to-date and support the site by following Bleeding Cool on Google News today!