New "Doom: Eternal" Figure from Mondo is a Beast
Hell has arrived as Doom: Eternal has hit gamers' hands across the globe. This bloody masterpiece is already getting great reviews and I can hardly pull away from my screen to write this article. However, something recently caught my end and i am sure it also will gran more Doom Eternal fans attention. Mondo has shown of specs and designs of their upcoming 12 inch Doom Slayer figure and it is bloody brilliant. This is not any normal figure with it being fully articles and fully loaded out with his own hellish arsenal. These images are only the prototype but still, it shows us a little treat is waiting for Doom fans on the horizon. First Mondo showed off the figure layout from Joe Allard: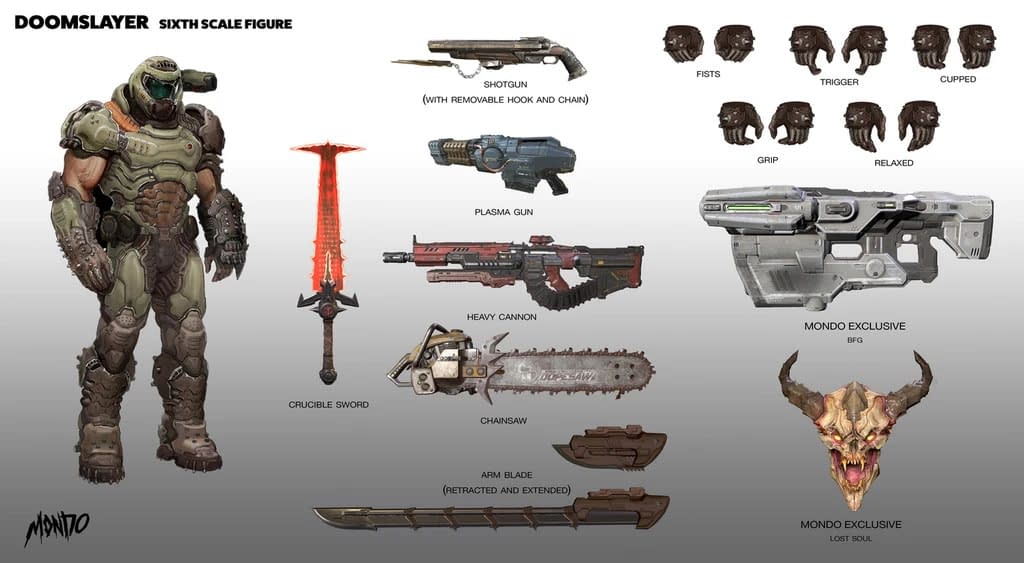 This colorful Doom Eternal masterpiece just gives us a nice guide as what we have in store for this figure and wow, I am excited! Mondo then starts to give us some in-depth sculpt designs for his equipment like for starters we get up close and personal with his hands (fists, trigger, cupped, gripped, and relaxed). Then we are ready to slice and dice with his arm blade attachments both retracted and extended, and lastly his shoulder cannon.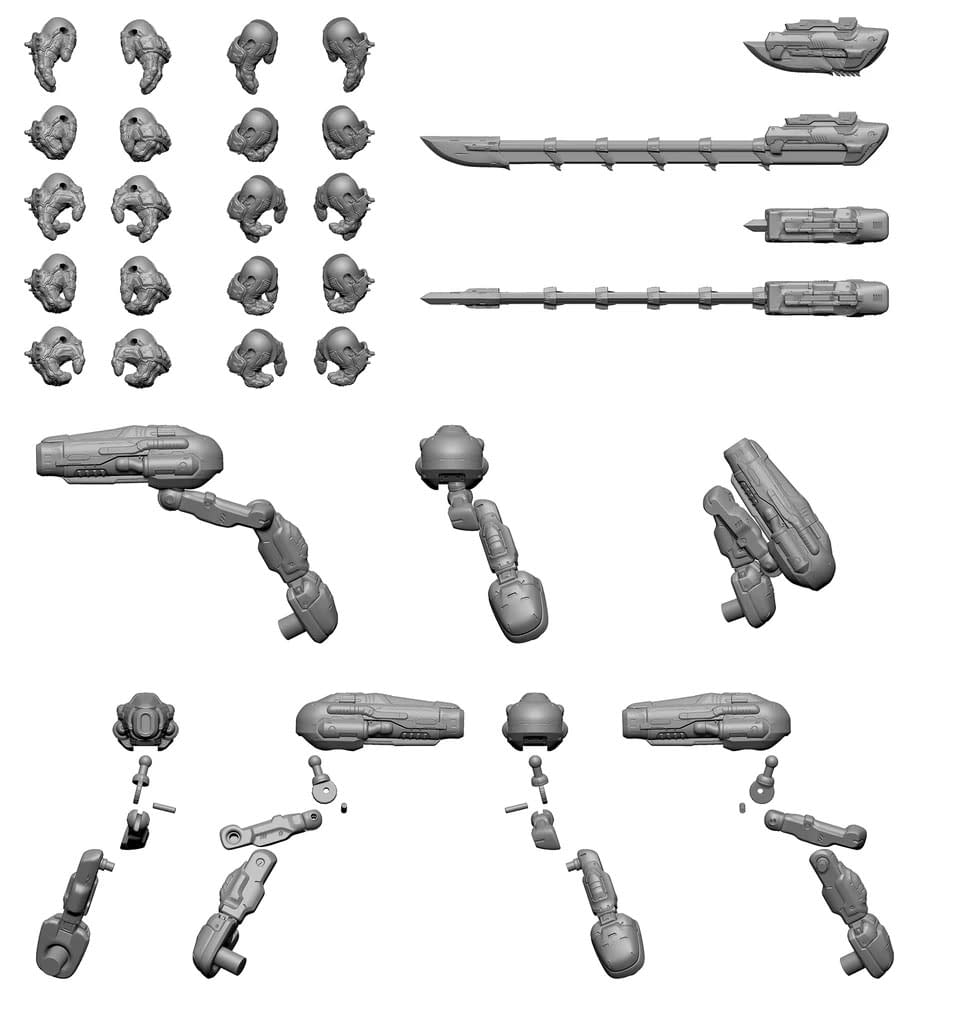 You can't have a Doom Eternal figure without giving Doom Sayer the right tools for the job and Mondo does it right. Right off the bat we get to take a look at his lovely Chainsaw which is pretty amazing because you can even see the added bumps for the chain. Next, we get a new weapon from Doom Eternal Crucible sword, let's just slap some blood splatter decals on that bad boy and its gametime! The BFG-9000 is the last of the weapons which, like the rest, is just a prototype and it will look perfect in the hands of the Slayer.
The final details Mondo showed off is the Lost Soul Deom and the main man himself, Doom Slayer. The Lost Soul Demon is packed with minor details from what I can tell and once we see a color scheme on it Doom Eterna fans will be pleased. Doom Slayer, on the other hand, is something special and they really go into depth with his design specs. All of the joint locations are in great places and that just means the articulation and poseabilty will be fantastic. His visor will be transparent and there will be an actual sculpted head behind teh helmet which is the extra mile for Mondo and I appreciate that.
This is one figure that any fan of the franchise must add to their collection and will be a perfect bloody addition. Pre-orders are not live for this amazing Mondo figure just yet but they will most likely be located here when it goes live. Us here at Bleeding Cool will keep you up to date will any new details and when official glams get released.