Posted in: Collectibles, Statues | Tagged: battletoads, PCS Collectibles, Sideshow Collectibles
---
PCS Reveals Impressive Battletoads Brawler Collection Statue Set 
PCS is bringing back an iconic and classic brawler game as the world of Battletoads is coming to life with a new statue set 
---
In 1991, the hit beat 'em up video game Battletoads arrived on NES from Rare. The game was set to be a rival for the Teenage Mutant Ninja Turtles, and while they never got that popular, they acquired a hit nice following. The game stars three toads, who are, oddly enough, named after some yucky skin conditions, Rash, Zitz, and Pimple. Premium Collectibles Studio has brought this dream team back with an impressive Brawler Statue set. PCS is offered each toad by themselves (limited to 350 each) as well as a Cover Art exclusive (limited to 300), and an entire Battletoads Brawler Set with all three that connect together. These toads come in at 22" tall and feature different bases showing off different levels of the game. If you are a massive Battletoads fan, then these are for you and singles, and the bundle is up for pre-order right here. Priced vary from $580 for solo, $680 for Cover Art, or a whopping $1,900 for the set with a December 2023 release.
Relive Battletoads Chaos with Premium Collectibles Studio
"Well, it's one small step for a 'toad, one giant leap for toadkind!" Sideshow and Premium Collectibles Studio present the Battletoads Brawler Collection Statue Set, a trio of toad-ally wicked video game statues celebrating the classic beat 'em up. The Battletoads Brawler Collection features all three heroes of the mutant space warrior squad: the leader Zitz, the muscular Pimple, and the cool cat Rash."
"When assembled as a collection with the Battletoads cover art title, the statue set measures 22" tall, 21" wide, and 19" deep. Each character in the statue set is fully sculpted with amphibian textures and vibrant colors that bring their original two-dimensional designs to life in three-dimensional form. Their proximity bases can be displayed alongside one another to create one cohesive scene. Hop into action with Zitz, Pimple, and Rash — bring home the Battletoads Brawler Collection Statue Set by Premium Collectibles Studio, sure to be a smash hit in any fan's gaming collection."
---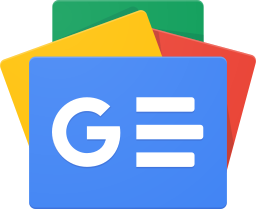 Stay up-to-date and support the site by following Bleeding Cool on Google News today!