Rocky Stands His Ground in His New HCG 1:4 Statue 
Rocky is here and ready to enter the ring once again. This time it is with Hollywood Collectibles Group and their newest 1:4 scale statue. This high quality statue is high grade and easily a museum quality piece. Rocky stands 20" tall and is shown on featured base with a great likeness to the famous Sylvester Stallone. This is a piece that fans of the series need to add to their collection before it sells out. This 1:4 Scale Rocky Statue from Hollywood Collectibles Group is priced at $400 and is limited to only 500 pieces. He is set to enter onto your shelves between March and April 2020 with pre-orders already live and located here.
"The world ain't all sunshine and rainbows. It is a very mean and nasty place and it will beat you to your knees and keep you there permanently if you let it."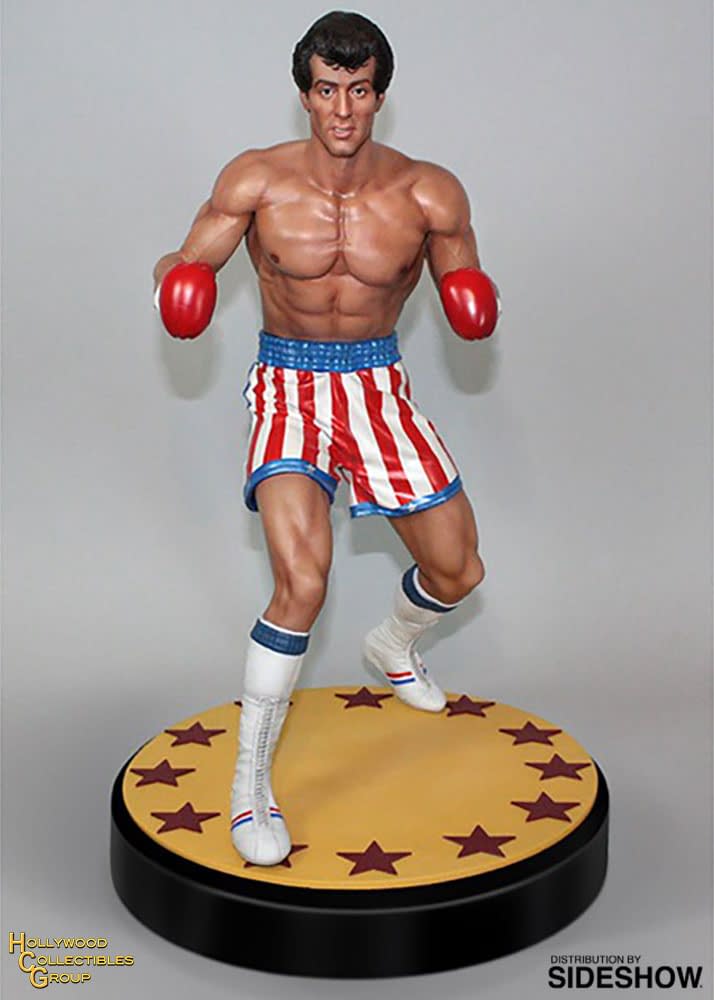 Rocky Statue by Hollywood Collectibles Group 1:4 Scale
ABOUT THIS STATUE
A movie and cultural icon, Rocky needs no introduction. The "Italian Stallion" created by Sylvester Stallone has become a part of our popular culture.
To celebrate the enduring legacy of the Rocky Universe we have created this impressive 1:4 scale statue of Sylvester Stallone in the titular role of Rocky.
Standing in his classic boxing pose, with an authentic likeness of Sylvester Stallone, Rocky stands approx 20″ tall on his themed base.
A HCG Exclusive Edition is also available. It includes a 17" x 11" Lithograph of Rocky created especially to accompany this piece by renowned artist John Rivoli. John has also individually hand signed and numbered each lithograph! Click here for more details.
As with all Hollywood Collectibles pieces, this Museum quality statue is constructed from heavyweight polystone and mixed media and then individually hand painted to the finest detail.