Sektor Enters the "Mortal Kombat" from Storm Collectibles
Sektor was always a personal choice of mine when I played Mortal Kombat. He was swift, fast and always knew how to do a mean combo. Storm Collectibles has announced a new 112 scale figure in their Mortal Kombat line of figures. Sektor joins Cyrax and smoke in the Mortal Kombat. The peach scheme for this figure seems to give a little shine and I like that. He has articulated in includes a nice assortment of accessories. This assassin gets four sets of interchangeable hands, a rocket that can be attached to his chest as well as his famous: Compactor Fatality. The feature here on Sektor that is pretty unique is how the attachments connect to the character's body. I feel like this gives a little more dynamic and life-like feel to the figure and crediting the Mortal Kombat games that inspired it.
Mortal Kombat Sektor figure by Storm Collectibles will be priced at $80. He is set for December 20, pre-orders are live and available here. Don't forget to look at all the other Mortal Kombat Figures to increase your roster.
"I will show no mercy!"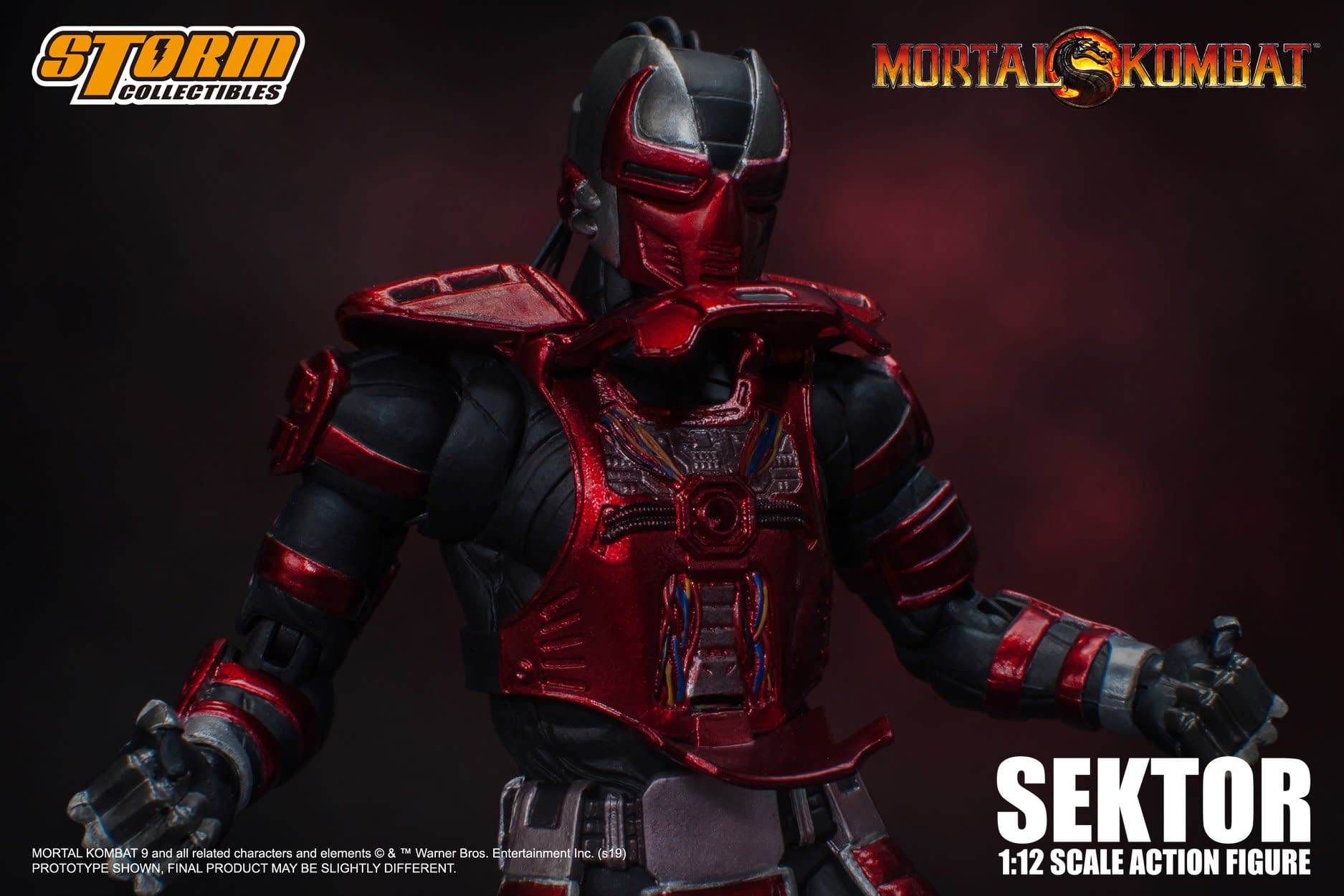 Sektor 1/12 Scale Figure
SEKTOR – code name for unit LK-9T9.
The son of the Grand Master, it was never in question that Sektor would join the Lin Kuei. What pleases the Grand Master is the degree to which his son relishes the life of an assassin. The secretive clan allows Sektor to express his darker nature, using any means necessary to completes his tasks. Hired by Shang Tsung, his current assignment is to attend the Mortal Kombat tournament and eliminate Earthrealm competitors. Though this mission will put his clan in good standing with Shao Kahn, Sektor's ultimate goal is to supplant his father as Grand Master of the Lin Kuei.
Features:
– 4 x Interchangeable Hands
– Smoke Missile w/smoke effect
– Sektor's Fatality – Compactor